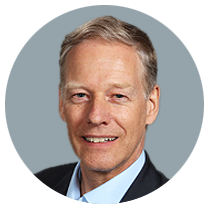 Arthur Mattousch
Managing Director
Arthur Mattousch has over 25 years of supply chain management consulting experience. He has worked extensively with leading private equity and Fortune Global 500 companies and is passionate about helping organizations maximize potential by transforming their supply chain and operations and driving sustainable performance improvement.

Arthur is an expert in leading rapid value-creating initiatives and deploying best-in-class business processes to accelerate margin and revenue growth. His consulting work has covered a broad range of industries including automotive, consumer goods, industrial products, life sciences and technology.

Arthur has lived abroad for extended periods and speaks three languages. Throughout his career, he has successfully used this international experience, and his own multicultural background to help clients develop new business opportunities.

Before joining Maine Pointe, Arthur was a director for a leading European procurement consultancy where he played an important role in their international expansion, supporting the establishment of the US office and growing its private equity client base.

As a trusted advisor to CEOs and executive board members, Arthur has been instrumental in driving over half a billion dollars in sustainable EBITDA and cash improvements for clients. He has a reputation as a transformational leader capable of motivating and developing high-performing teams that consistently exceed expectations.
MBA - University of California, Berkeley
Masters Aerospace Engineering - Delft University of Technology in the Netherlands
Talk to Arthur Mattousch
Submit this form to set up a chat with Arthur.