Optionality creates an agile company open to sustainable growth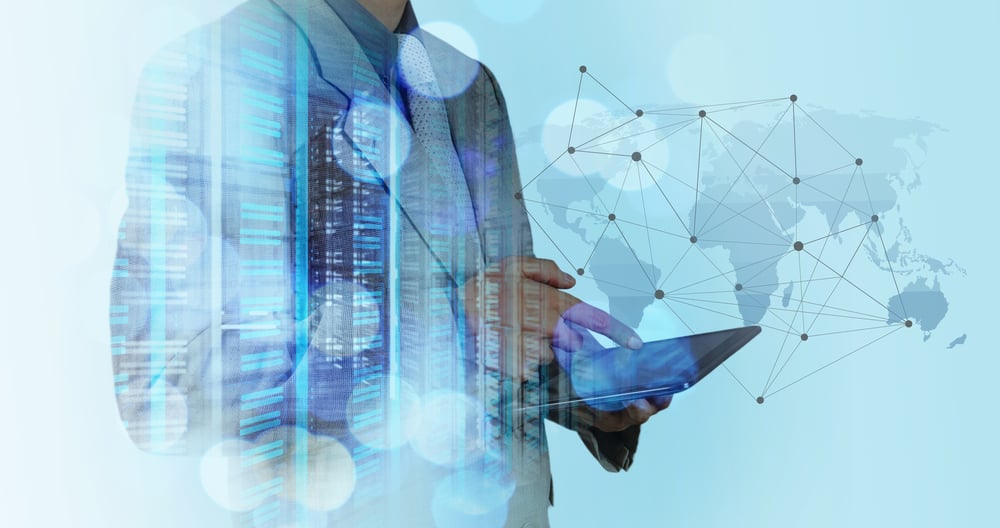 Supplier, capacity, geographic, and leadership optionality optimize the end-to-end supply chain
The current volatile economy has been blamed on everything from Covid and war to uninformed investors and an aggressive Federal Reserve strategy. Whatever the reason, keeping your business agile and on track for sustainable growth requires optionality across the entire plan-buy-make-move supply chain. Supplier, capacity, geographic, and leadership optionality create a firm path through ever-changing sourcing, operational, and logistics issues.
Supplier optionality builds a combination of in-shoring, near-shoring, and off-shoring to strengthen the supply chain. It also prevents single sourcing, which may leave a company vulnerable when suppliers are hit with logistics issues; for example, the recent threat of a US railroad strike. Supplier optionality embraces practices such as scorecards that collect and compare suppliers' performance data. Diversifying and periodically re-qualifying sources also promotes win-win negotiations as the company is in a stronger position.
A clean technologies company had a fraught relationship with its suppliers because engineering required multiple last minute changes after an order was already placed. The company was at the mercy of its single-source suppliers both when seeking information and when negotiating. SGS Maine Pointe turned this situation around. We not only doubled the number of suppliers, we also made a clear operational distinction between time to plan and time to execute. As result, the number of unplanned changes fell from multiple daily to zero, salvaging key supplier relationships.
Capacity optionality addresses capacity challenges by examining the current situation from four perspectives. Would it make more sense to (1) improve use of a company's existing footprint, (2) expand the existing footprint, (3) acquire additional capacity, or (4) build new? It determines how closely demonstrated capacity compares to nameplate or rated capacity.
Strategic decision making starts with establishing a baseline of capacity across the end-to-end supply chain to understand key service levels, total cost to serve, current alignment on KPIs and goals, and other variables. This analysis often identifies productivity and throughput problems that can be rectified without a physical expansion, such as increasing the uptime of machines or establishing earlier collaboration between sales, operations, and procurement in the design process.
Geographic optionality examines where facilities should be situated. A traditional cost/benefit scenario might lead a company to build a new facility in a location where labor and construction costs are cheap. But a strategic evaluation of the supply chain weighs that savings against many other considerations.
Before a change in location, companies should evaluate the potential risks, including logistics, weather, labor, and political disruptions; threats to intellectual property; regulatory controls; shifts in the geographic center of customers and suppliers; and the location's potential to meet growth, labor, and market projections. Those same risks might impact building next to or expanding an existing facility, perhaps by putting too much strain on the nearby labor market.
Leadership optionality focuses on developing a new breed of supply chain experts. These leaders understand the value of collaboration across the entire plan-buy-make-move supply chain. They deliver reliable, timely data; know how to use advanced data analytics and simulation; and employ strategic thinking to drive resilience, growth, and EBITDA while reducing risk. That is the type of expertise that CEOs need on their team today.
For these leaders to succeed, they need visibility into the end-to-end supply chain. A manufacturing company thought that their inability to meet customer on-time/in-full expectations was entirely the fault of warehouse management. In fact, upstream problems had created the problem because the fulfillment team lacked a seat at the decision making table. When, among other strategies, SGS Maine Pointe rectified that oversight, implemented S&OP reports, improved warehouse tracking, and closed down nonproductive third-party logistics, we lowered the cost per unit 16%, improved dock shipping days 821%, and increased productivity 240%.
By looking at procurement, logistics, operations, and decision making with an optionality mindset, SGS Maine Pointe helps companies become more agile and open to sustainable growth despite economic, political, environmental, social, and governance upheavals.