Sourcing optionality and how to overcome supply chain delays
Given the nature of today's global supply chain environment, how can companies overcome the delay of the manufacturing and delivery of products?
For most cases the answer is: Optionality.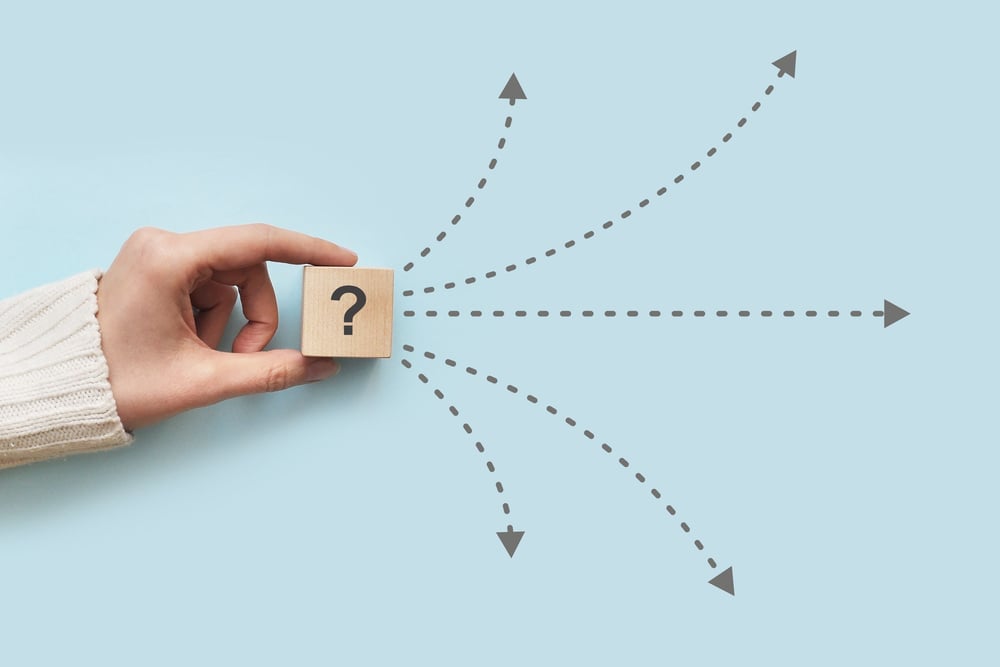 What is Optionality?
For our purposes in the supply chain industry, optionality is the state of having multiple pathways for the same process or source. With optionality achieved, a company is prepared for significant shifts in the economic, political, or social realms.
This concept can be applied to nearly every single industry, such as technology, manufacturing, pharmaceuticals, and automotive.
In the global supply chain industry 'optionality' can be the best indicator for the fluidity, or the disruption, of a product lifecycle. There is no better example of the importance of optionality than during times of crises. And the crisis doesn't necessarily have to be as dramatic as the pandemic.
In 2018, the United States and China incited a brief global trade war, with both countries imposing tariffs on one another. At the time it was estimated that approximately $300 billion worth of goods from China would be tariffed. It was a major blow to any organization that was heavily reliant on materials and products from China. This inevitably would have ripple effects on the European and North American markets.
More recently, tech companies have experienced serious delays in microchip and semiconductor parts that are installed in products such as vehicles, TV & speaker systems, and video game consoles.
It's a combination of labor shortage, covid-related factory shutdowns, and after-effects of the initial supply chain slowdown from the beginning of the pandemic.
To put it in a microcosm perspective: a one-day supply chain disruption can cause a slow down of multiple days. Imagine a dam overflowing for a few days. Even after the engineers bring the dam back to a steady level, the water damage further down the river may take weeks to repair.
When a company faces a price increase on the source of their materials—whether due to a tariff or a pandemic-related supply shortage—it must immediately consider expanding their sourcing relationships. Relying too heavily on one relationship can critically bottleneck your supply chain.
If before the pandemic the manufacturers and buyers of console and automotive parts had optionality achieved, could they have avoided a disruption in the supply chain? Perhaps not, but they certainly could have softened the blow.
Let's look at a more practical example.
Sourcing Optionality: Pool Products Manufacturer
The past two years have seen a boom in swimming pool installations. So much so that a world-leading manufacturer and distributor of consumer products saw a 300% spike in demand for their pool products. Their demand was so high that they had to push back client installations by months, and even up to two years in some cases. While some clients decided to wait it out for their pools, many others moved on to the next pool company.
The biggest challenge this manufacturer group faced was the sourcing of a few critical materials to build their pool products. Their materials supplier was unable to keep up with their own supply and demand, so in turn the pool manufacturer could not satisfy the 300% demand increase in a timely manner.
Fortune 500 organizations like Apple and Dell have full staffs dedicated to such sourcing challenges. But most companies don't have that capacity. What this manufacturer did have was the insight to work around a crisis like this. Of the hundreds of resin and fiberglass distributors, which was the most cost-effective, reliable, and compatible for the company? Answering these questions and finding the right sources can be a huge undertaking for even large companies.
In partnering with Maine Pointe, the pool manufacturer was able to both continue the productive relationship they had with their current resin and fiberglass provider, while opening the doors to multiple new sources.
This was a step toward optionality.


The Result of Achieving Sourcing Optionality
Once the manufacturer secured additional sources for their material they were immediately able to supply the increase in demand, which in turn doubled their share price.
Does adding multiple providers deteriorate a previous relationship?
One of the common fears a company may have when expanding their sources of material is harming the relationship with the provider(s) they already had.
Some of these relationships may have been ongoing for years. But if a provider is unable to keep up with the market environment temporarily, then they may appreciate a lighter load of demand until they find a way to optimize their own supply chain.
In this case the pool manufacturer was adding relationships. Not ending any.
Start Optimizing your Optionality Today
Optimizing your sourcing optionality ideally happens before a crisis, and in auditing or expanding your sources of material you can find various benefits:
Cheaper material
Material delivered faster
Higher quality material
Or simply, additional sources to be prepared for shifts in the supply chain environment.
Find out how Maine Pointe can help assess your operations and implement improvement projects that deliver fast and compelling economic returns. Visit our contact us page or fill the form below to arrange a call.