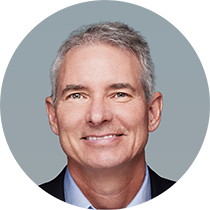 Chuck Stewart
Managing Director, Business Development
Chuck brings more than 25 years of experience helping companies improve their performance. His industry experience includes a wide range of manufacturing companies in automotive, industrial products, paper and packaging, food production, building products and chemicals. Before consulting,
Chuck founded an ERP software company called Encompix, exclusively focusing on Engineer-to-Order, Project-Based manufacturing companies. Functional experience includes:
Theory of Constraints
Operational Excellence
Asset Care and Reliability
Digital Manufacturing
Chuck holds a B.S. in Finance & Marketing from Miami University in Oxford, Ohio and
is APICS certified (CPIM).
Talk to Chuck
Submit this form to set up a chat with him.