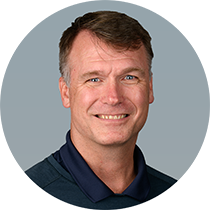 Douglas Radtke
Managing Director, Private Equity
​Douglas is a highly successful management consultant with 30 years of experience supporting domestic and international publicly-traded companies, private equity firms and their portfolio investments, and middle market privately-held companies. He has held leadership roles in energy, commodity trading, manufacturing, management consulting, and others.

In corporate development and transaction support, Douglas manages entire acquisition and divestiture efforts as well as: performs supply chain and central services diligence; plans and manages post-transaction integration: develops business plans and models scenarios; provides business valuation; supports debt and equity funding efforts; testifies before regulators; and consults with debt rating agencies. Over his career these initiatives have included multiple $1+ billion transactions, take private transactions, international government privatizations, and portfolio company platform and add-ons across a variety of industries in North America, Europe, South America, and Australasia. For going concern and turn-around clients, he leads diagnostic teams and recommended sustainable cost improvement programs for operational excellence, process transformations, and staff resource development. Examples of successful value creation projects include: energy, utilities, chemicals, consumer electronics, manufacturing, food processing and packaging, warehousing, consumer products, and precious metals.

While outside the scope of Maine Pointe's focus, he was an expert witness in the Enron market manipulation Federal lawsuits, provided counsel to a performance bond holder during the Westinghouse bankruptcy, and has testified and written market assessments in multiple business litigation cases.
Douglas holds a Masters in Business Administration, with Finance & Accounting Concentrations, and an undergraduate degree in Economics. In each instance, he achieved high honors. Douglas has been accredited in business valuation through multiple entities.
Talk to Doug Radtke
Submit this form to set up a chat with Doug.