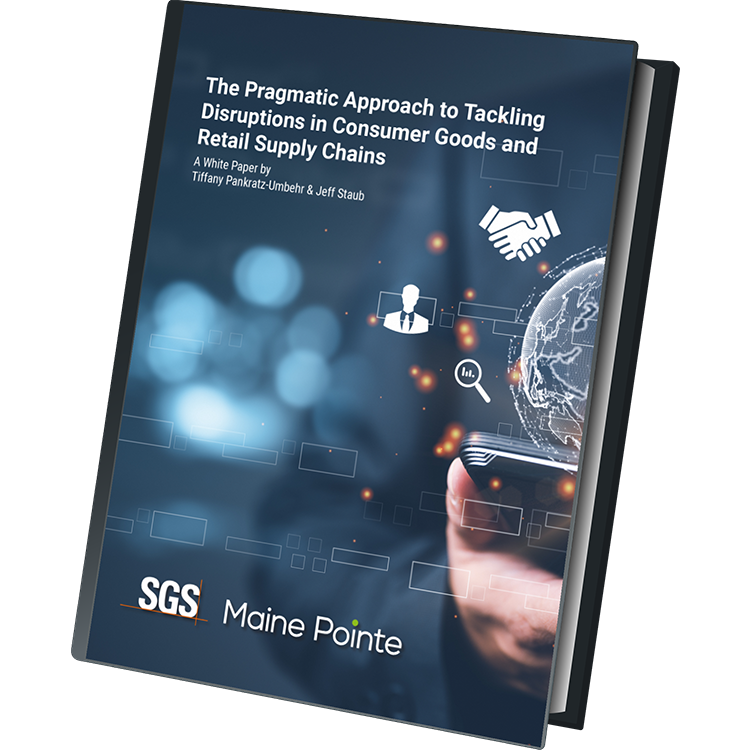 The pragmatic approach to tackling disruptions in consumer goods and retail supply chains
By now the implications of different types of supply chain disruptions are well understood by consumer goods and retail (CG&R) leaders and there is an expectation that these disruptions will continue for the foreseeable future.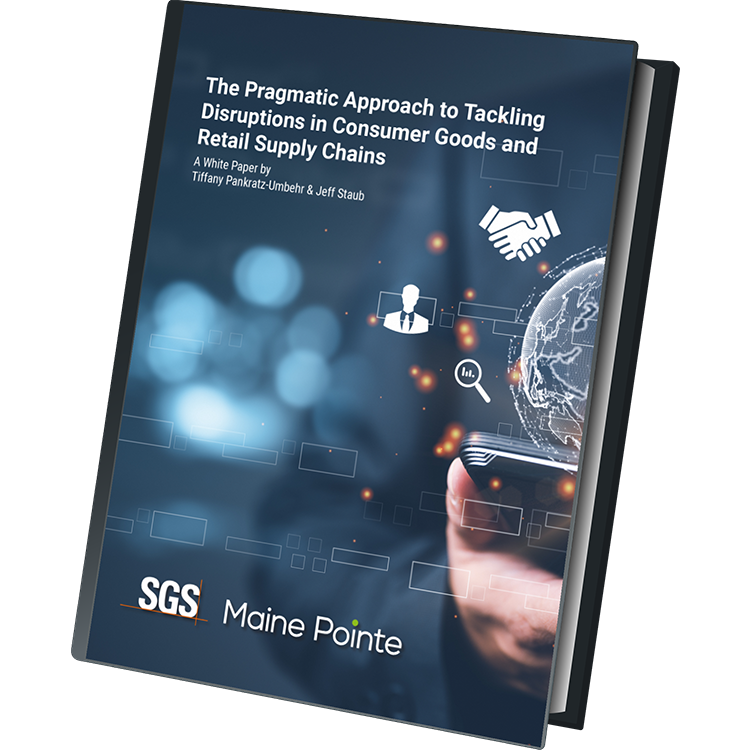 What's in this White Paper?
Addressing the labor dilemma

Making data visible and accessible

Prioritizing improvements for ROI and speed of implementation

With rising inflation, slowing consumer spending, geopolitical threats turned reality, supplier disruptions, health scares and shutdowns, soaring input costs, rising inventory levels, and more, it is daunting for any executive to understand what they should do.
What executive leaders need today is a pragmatic approach to tackle these challenges and control the variables they can control. SGS Maine Pointe suggests five pragmatic solutions that allow leaders to implement the right changes to their organization, allowing them to gain both stability and the flexibility to deal with the turbulence ahead.
The pragmatic approach to tackling disruptions in CGR and retail supply chains