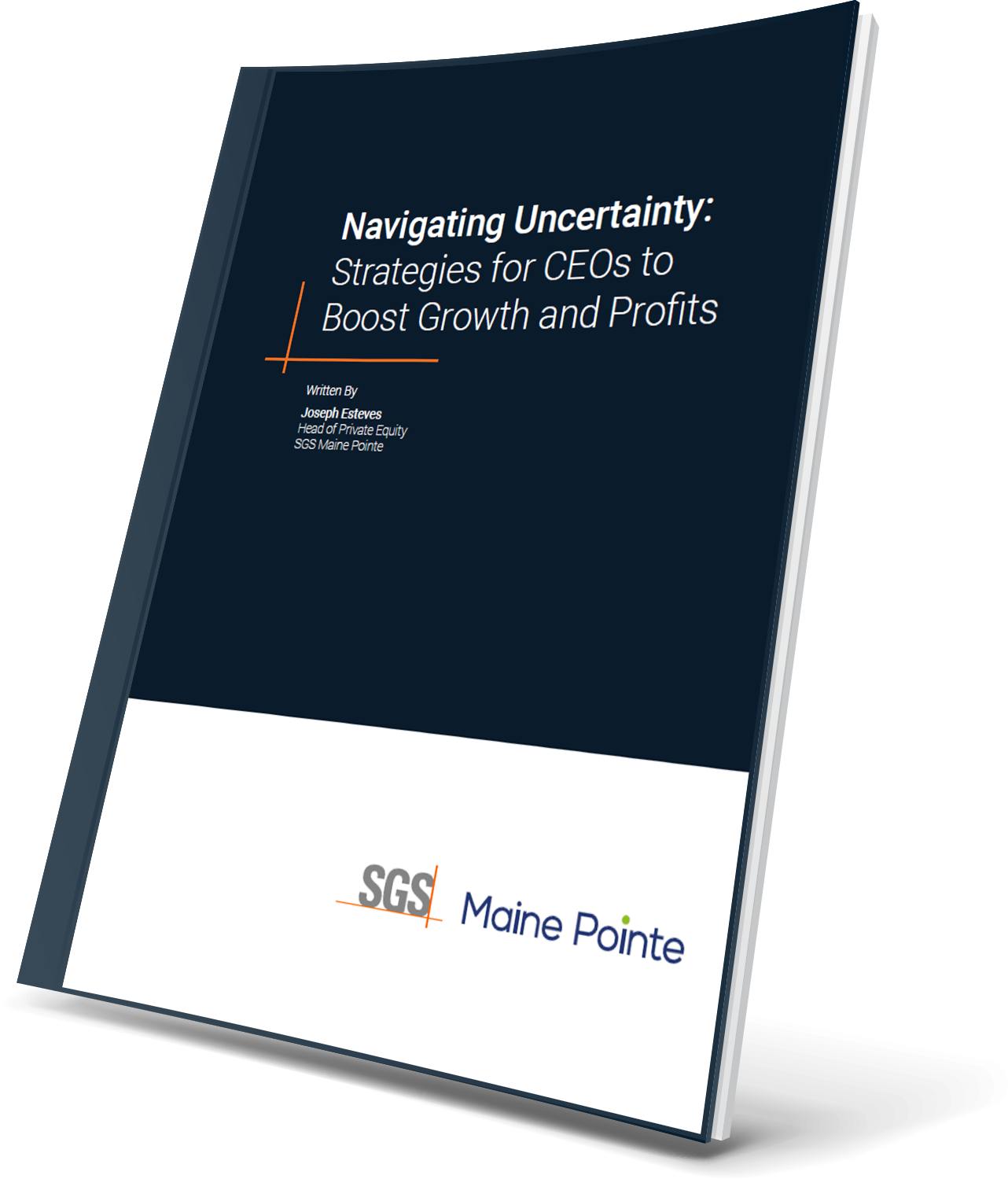 Navigating Uncertainty: Strategies for CEOs to Boost Growth and Profits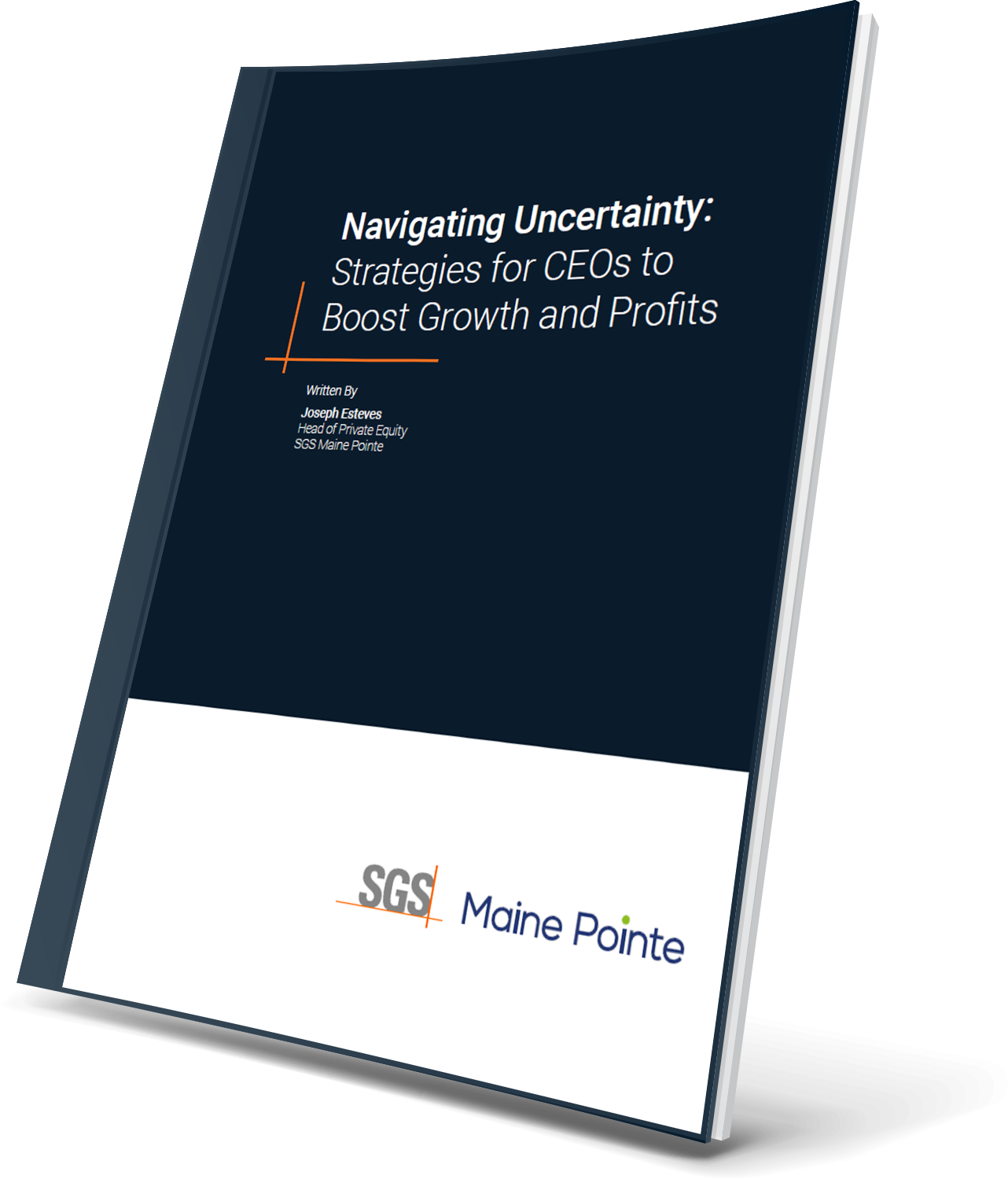 How market dynamics impact growth and profitability.
Companies potentially miss these growth opportunities, due to having so much working capital inefficiently tied up in the wrong products.
What are companies doing to strategically create value.
Companies need to quickly determine whether their supply chain and bill-of-materials are competitively priced and then change the lens in which they view competitiveness.
How to unleash supply chain potential.
The first step in unlocking opportunities is to understand your company's spend.
SGS Maine Pointe's strategic procurement encompasses a six-step process that is scalable and dynamic and has a flexible execution timeline, depending on data availability and category complexity.
Strategic approaches to leverage spend and create value.
When the economy is moving from inflation to deflation or vice versa, companies need a strategic approach to both leveraging spend and creating value.
Strategies that translate into real-life benefits.
Read through real-life examples of how the strategy can benefit companies.
For CEOs who are concerned about their company's growth and profitability, it is critical to immediately examine the impact of market dynamics, competition, and raw material sourcing on their business. Several strategies exist for navigating both deflationary and inflationary cycles while boosting growth and profits, but only if the situations that impede forward movement are understood.
With this eBook, embark on a journey through navigating uncertainty. Understand the challenges, the strategies, and the transformations. To read more, download here!