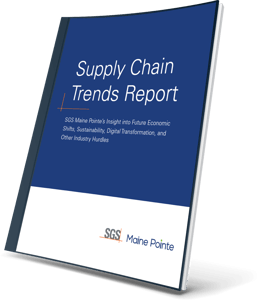 Supply Chain Trends Report
SGS Maine Pointe's Insight into Future Economic Shifts, Sustainability, Digital Transformation, and Other Industry Hurdles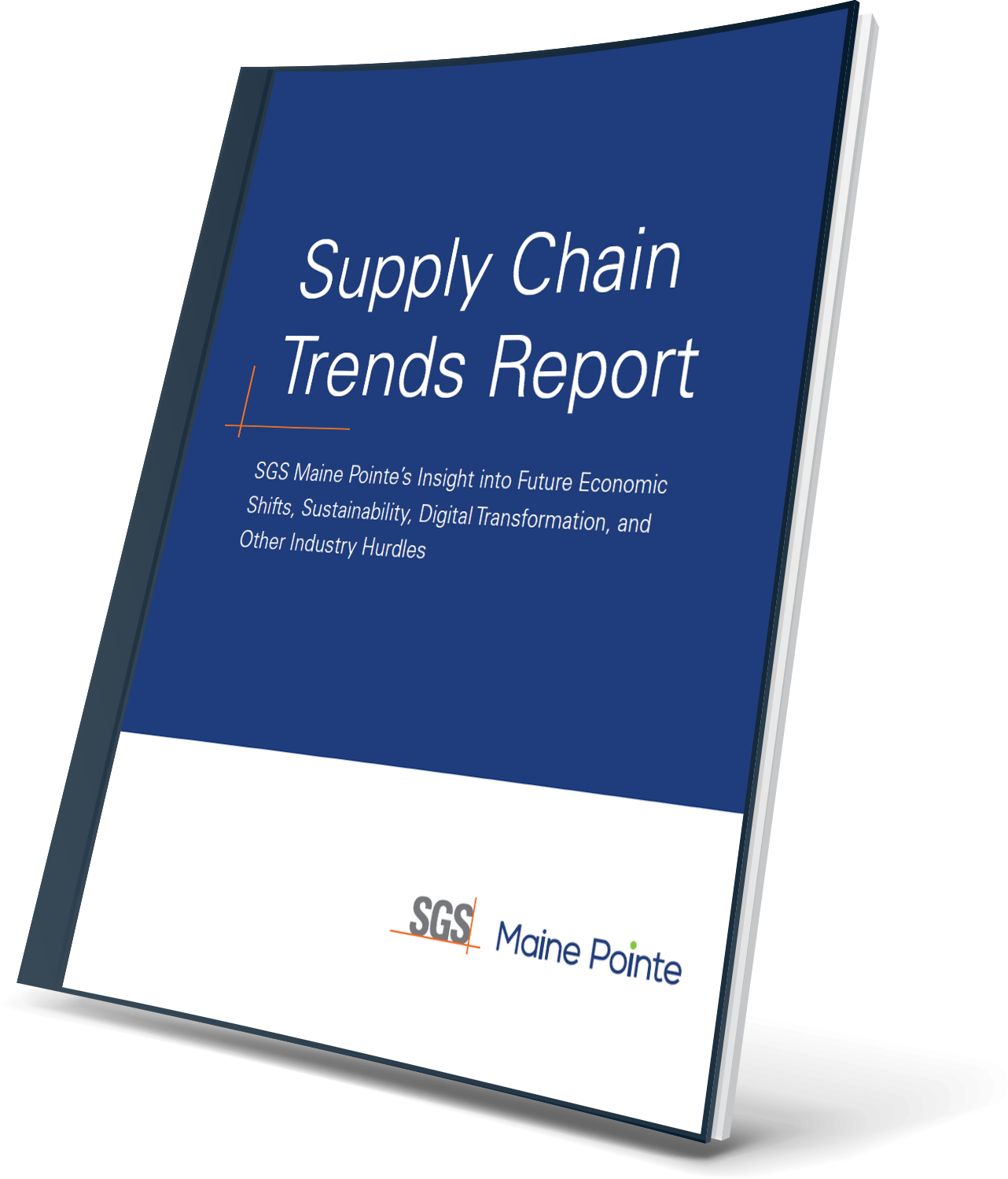 The effect of global turmoil

The persistence of labor shortages

The questions around sustainability efforts

The pace of digital transformation

This report examines the various trends in supply chains as influenced by economic shifts, sustainability, digital transformation, and other industry challenges. Our analysis begins with an overview of the challenges ahead for supply chains, as they continue to grapple with the aftermath of the global pandemic and other disruptive events, including inflation, rising interest rates, and global upheavals.
We further delve into the US economic outlook for 2023 and its potential impact on supply chains, and the persisting labor shortages that may hamper operations. We examine the pace of digital transformation and its increasingly crucial role in streamlining and enhancing supply chain processes, and provide sector-specific insights into challenges faced by industries ranging from life sciences and healthcare to industrial manufacturing, retail, energy, oil and gas, agriculture and food, chemicals, mining, and private equity.
Lastly, we demonstrate how these challenges are interconnected and emphasize the need for a holistic approach to address them. This includes conducting thorough root cause analysis, making objective assessments of end-to-end supply chains, and focusing on strategies that ensure long-term survival by reducing costs, freeing working capital, creating value, and securing future viability.