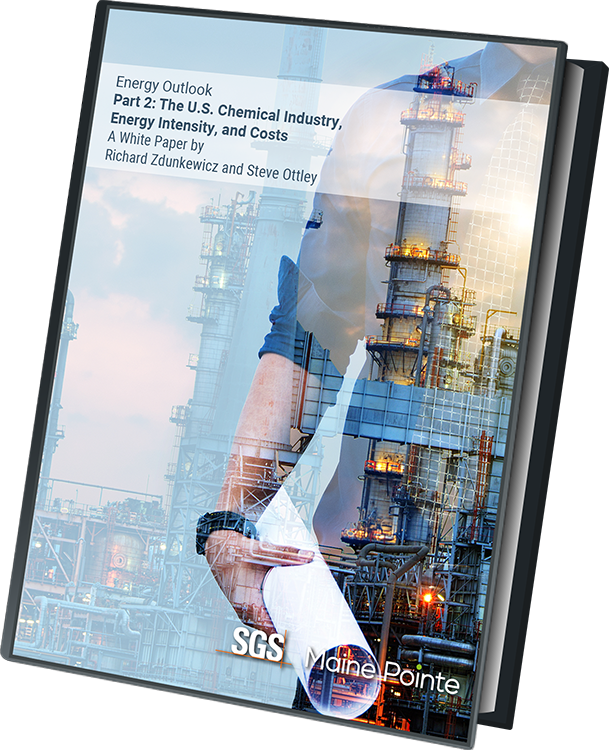 Energy Outlook 2023
Part 2: The U.S. Chemical Industry, Energy Intensity, and Costs
Increased demand for natural gas export along with decreased capital expenditures for oil and gas will result in tightening supply available to U.S. consumers.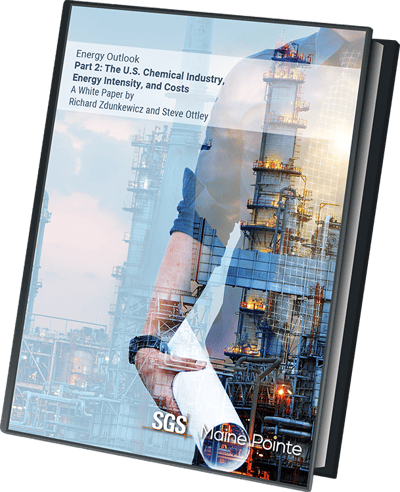 What's in this White Paper?

Primary Energy Drivers for the Major Subsectors

Energy Cost Pass-Through Practices

Recent Financial Results and Energy Costs Effects for Public Chemical Companies
The U.S. chemical industry accounts for nearly $780 billion in revenues annually or more than a quarter of the U.S. GDP.
It supports the production of almost all commercial and household goods and is essential to economic growth. The U.S. Chemical Sector is made up of four distinct components or subsectors: inorganic, organic, plastics and resins, and fertilizers.
The industry spends an estimated $60 billion on energy annually, and as such is the second most energy intense industry in the U.S., trailing only the pulp and paper industry¹. Of the more than 11,000 chemical manufacturing facilities in the U.S., more than half are located in Texas and Louisiana, close to energy sources and major shipping facilities like the Ports of Houston and New Orleans.
Industrial gases (aka air separation companies), which are a significant part of the inorganic chemicals subsector, are the most energy intense after nitrogenous fertilizers, representing approximately 13,500 Btu per dollar of value of shipments. The manufacture of petrochemicals and other organic chemicals is similarly energy intense, representing from about 7,000 to 9,000 Btu per dollar of value of shipments.
Plastics and resins are substantially less energy intense, representing ~6,000 Btu per dollar of value of shipments. Pharmaceuticals and medicines are even less energy intense, representing about 500 Btu per dollar of value of shipments.
White Paper: The U.S. Chemical Industry, Energy Intensity, and Costs