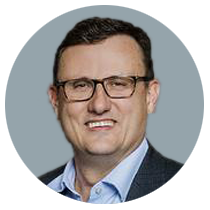 Kevin Krot
Senior Managing Director, Head of Aerospace & Defense
Kevin has more than 25 years of consulting and industry experience, with a special focus on the Aerospace and Defense sector, including ground combat systems, heavy tactical wheeled vehicles, and aerospace frames and engines. He has also worked across many other industries, including automotive, heavy equipment, agriculture, motorcycle, bus, oil and gas, chemicals, and other diversified industrials. He possesses deep experience in corporate strategy, supply chain management, and operations, and has a proven track record of delivering immediate, high-impact results and return on investment. He has run the gamut of ways to support companies from assessments and due diligence to enterprise-wide transformation projects. Kevin is comfortable working at all levels of the organization – from the board room to the shop floor, and has conducted 250+ manufacturing site workshops and assessments.

Prior to his role with Maine Pointe, Kevin was a partner in the Aerospace and Defense practice for a global management consulting firm, addressing strategic and operational issues for Fortune 500 companies, PE firms, and the US government. Prior to his consulting career, Kevin gained hands-on industry experience working product development for interior and exterior systems within the automotive Tier 1 supply base for Lear Corporation, Valeo Corporation, and United Technologies Corporation.
MBA, Ross School of Business, University of Michigan
M.S., Manufacturing Engineering, Wayne State University
B.S., Mechanical Engineering, Wayne State University
B.S., Mechanical Engineering, Marquette University
B.S., Biomedical Engineering, Marquette University
Talk to Kevin Krot
Submit this form to set up a chat with Kevin.