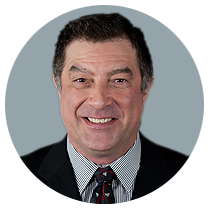 Norman Doerr
Director of Strategy & Business Development
Norm brings over 25 years of successful experience in Strategic Business Acquisition, Development. Working across numerous industries he is highly skilled with pairing C suite executives, stake holders with significant value-based improvements.
Before his role with SGS-Maine Pointe, Norm spent 14+ years with a global consulting firm often being recognized annually as The Top Producer in his role.
Norm's enthusiastic inquisitiveness allows him to quickly understand various industries and successfully implement strategic business acquisition campaigns.
Prior to his career in consulting Norm gained experience in manufacturing, semi-conductor distribution and Entertainment Media leadership roles He often started working shoulder to shoulder with team members on the shop floor and field; allowing him to gain hands on understanding of various operations.
Talk to Norman Doerr
Submit this form to set up a chat with Norm.