Maine Pointe Ramps up its Talent Acquisition Strategy with Appointment of Mary Lyons as EVP and Chief Human Resources Officer
Global supply chain and operations consulting firm
Maine Pointe
has reaffirmed its commitment to acquiring the best talent in the business with its appointment of Mary Lyons as EVP and Chief Human Resources Officer (CHRO).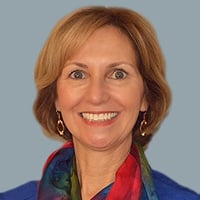 As CHRO and the newest member of Maine Pointe's Executive Leadership Team, Lyons' senior expertise and insight will help drive innovation and growth by identifying and developing the talent Maine Pointe needs to achieve its goal of becoming the most sought after global and supply chain operations consultancy.


"Our highest priority is to support our clients by identifying and developing the best talent in the industry," said Steve Bowen, CEO of Maine Pointe. "Mary brings a long history of innovation and transformation in development of consulting businesses, and we are pleased she has chosen to join us to support and develop our growing team."
"I am thrilled to be joining Maine Pointe and have the opportunity to work with the team on the global people and talent agenda," said Lyons. "Maine Pointe's growth trajectory directly correlates to the sustainable growth it delivers to its clients, and I am looking forward to being a part of that growth."
"As a leading supply chain and operations consultancy, our Total Value Optimizationâ"¢ approach has consistently driven value creation for all stakeholders along the buy-make-move-fulfill supply chain," said Bowen. "Achieving this type of consistent success and rapid improvement in EBITDA for our clients depends on a successful human resources strategy, and the ability to identify and develop the best talent in the business. Mary will quickly become an integral part of that growth and we are pleased to have her as part of our team."
About Maine Pointe
Maine Pointe is a global supply chain and operations consulting firm trusted by many chief executives and private equity firms to drive compelling economic returns for their companies. We achieve this by delivering accelerated, sustainable improvements in EBITDA, cash and growth across their procurement, logistics and operations. Our hands-on implementation experts work with executives and their teams to rapidly break through functional silos and transform the buy-make-move-fulfill supply chain to deliver the greatest value to customers and investors at the lowest cost to business. We call this Total Value Optimization (TVO)â"¢.
Maine Pointe's engagements are results-driven and deliver between 4:1-8:1 ROI. We are so confident in our work and our processes that we provide a unique 100% guarantee of engagement fees based on annualized savings. http://www.mainepointe.com