Maine Pointe Recognized in Forbes' Annual Best Management Consulting Firms List for the Third Successive Year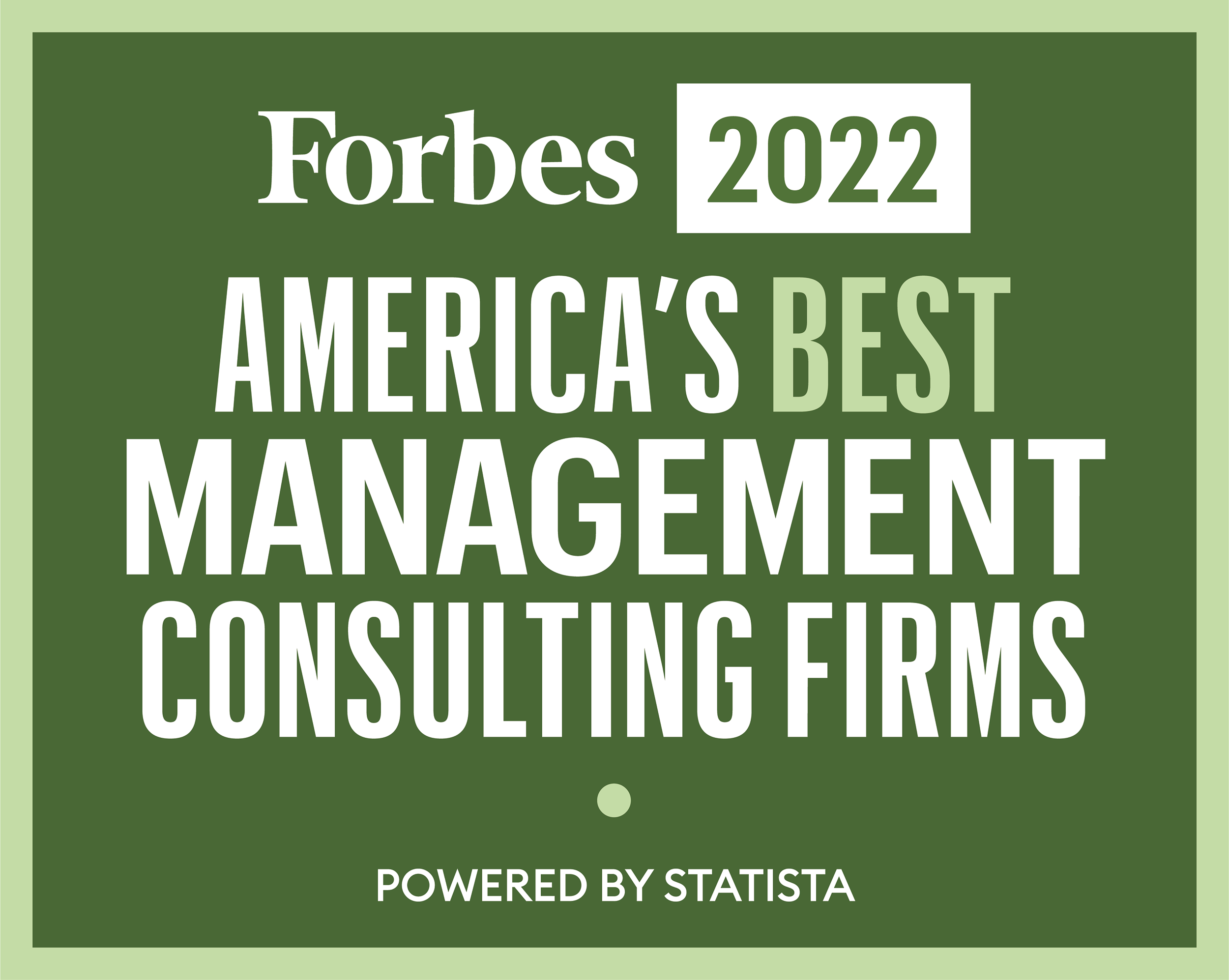 The award list, selected by Forbes and Statista, recognizes top consultancies across 16 industries
Boston, Mass., March 22, 2022 – Global supply chain and operations consulting firm Maine Pointe, a member of the SGS Group, has been acknowledged for the third consecutive year in the prestigious Forbes "America's Best Management Consulting Firms" list.
The list was selected by Forbes and Statista, as a result of two independent surveys. Beginning with an expert survey, over 7,500 management consulting executives and partners were asked for peer recommendations in 16 industries and 16 functional areas. This was paired with a client survey, in which more than 1,300 senior executives were asked to evaluate consultancies they have worked with over the last four years.
"It is such a privilege for us to be acknowledged in this list for the third year in a row," said Jeff Staub, CEO of Maine Pointe. "We are in good company with some of the top consultancies in the nation, and this recognition acknowledges our hard work, our measurable results and positive ROI we consistently achieve, and our status as a trusted partner in delivering supply chain and operations transformation to our clients."
In particular, Maine Pointe has consistently stood out throughout the pandemic as a true innovator, leveraging a remote services model, and helping clients with is core end to end supply chain and operations improvement services amidst some of the biggest challenges seen in decades. Maine Pointe also stands out as a trusted partner in helping clients achieve their full potential in ESG related issues and helping them understand how ESG can be implemented for positive results across the board. Maine Pointe recently shared its insights into ESG best practices in its sponsorship of a three-part series of insights pieces on ESG best practices, published by the University of Tennessee, Knoxville's Global Supply Chain Institute (GSCI).
Maine Pointe's work encompasses multiple industries, with a particular strength and thought leadership in private equity, CPG, manufacturing, chemicals, energy and the aerospace and defense industry. Inclusion on the Best Management Consulting Firms list further highlights the value Maine Pointe brings to its clients through its powerful Total Value Optimization (TVO)™ methodology.
About Maine Pointe
Maine Pointe, a member of the SGS Group, is a global supply chain and operations consulting firm trusted by many chief executives and private equity firms to drive compelling economic returns for their companies. We achieve this by delivering accelerated, sustainable improvements in EBITDA, cash and growth across their procurement, logistics, operations and data analytics. Our hands-on implementation experts work with executives and their teams to rapidly break through functional silos and transform the plan-buy-make-move-fulfill digital supply chain to deliver the greatest ethical value to customers and stakeholders at the lowest cost to business. We call this Total Value Optimization (TVO)™. Maine Pointe's engagements are results-driven and deliver between 4:1-8:1 ROI. We are so confident in our work and our processes that we provide a unique 100% guarantee of engagement fees based on annualized savings. www.mainepointe.com
About SGS
We are SGS – the world's leading testing, inspection and certification company. We are recognized as the global benchmark for quality and integrity. Our 96,000 employees operate a network of 2,600 offices and laboratories, working together to enable a better, safer and more interconnected world.
SGS has been delivering ESG and sustainability solutions and services to clients for the past 25 years and has been a carbon neutral company for the past seven years.