Miklos Klempa Appointed Industry Leader, Industrial Manufacturing & Services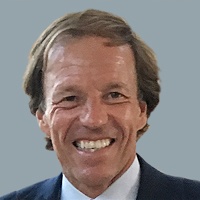 Miklos Klempa, a highly experienced executive, has been appointed Executive Vice President, Industrial Manufacturing & Services of Maine Pointe. Miklos has more than 25 years' experience designing and leading dozens of successful engagements in the Americas, Europe, Africa, Australia and Asia. He has worked with 200+ clients across multiple industries including construction, aerospace, industrial goods, chemicals, telecom, engineering, electronics, pharmaceuticals, transportation, consumer and banking, delivering in excess of $1B in EBITDA improvements.
"Maine Pointe has an impressive track record of driving supply chain transformation through its differentiated capabilities in logistics, procurement and operational excellence," said Miklos Klempa. "I am excited to be a part of the organization's future success," he added.

In his new position, Miklos will provide leadership to Maine Pointe's Industrial Manufacturing & Services team and will work side-by-side with the company's Logistics, Procurement, Operations and LOI specialists to create business opportunities and help current and new clients transform their operations and move up the Total Value Optimization™ maturity curve.

"Miklos Klempa's ability to identify and understand business needs and offer practical, effective solutions has delivered substantial EBITDA results for clients," said Steve Bowen, Chairman and CEO of Maine Pointe. "I am confident that our clients and firm will benefit as a result of his leadership," he added.