Achieving Total Value Optimization (TVO)™
Total Value Optimization is achieved when an organization is dynamically able to anticipate and meet demand through the synchronization of its plan-buy-make-move-fulfill digital supply chain to deliver the greatest value to customers and stakeholders at the lowest cost and risk to business.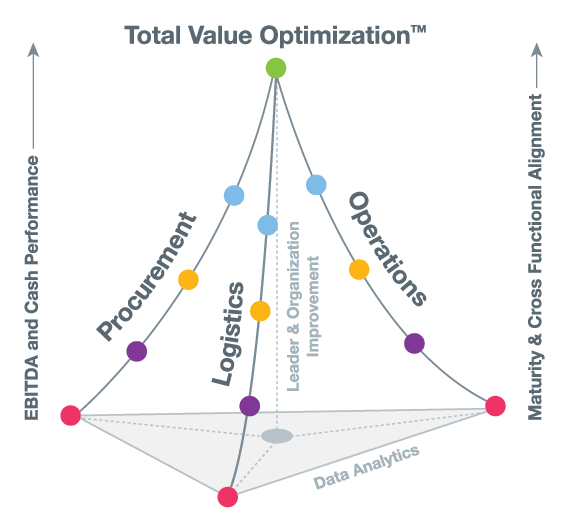 How we get you there
Our hands-on implementation experts work with executives and their teams to rapidly move up the Total Value Optimization (TVO) Maturity Pyramid™ to reduce risk, release cash, decrease cost and enable growth to achieve competitive advantage.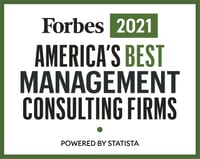 We have the remote delivery capabilities and industry expertise to help accelerate your supply chain and operations initiatives immediately. Contact us to discuss how we can help your organization build the foundations for a resilient, agile, digitally enabled supply chain and operations of the future.
Book a meeting with Maine Pointe
---
Clients speak
I am happy to report that we were able to accomplish significant savings benefits, gain transparency into our spend and supplier relationships as well as establish the groundwork for sustainable value as a result of Maine Pointe's Total Value Optimization™ approach."

Richard McEvoy, CEO, Vantage Specialty Chemicals
---
After applying TVO across three corporations, both public and private equity owned, we generated $290M in EBITDA, $310M in cash and growth through improved customer responsiveness. Every company and CEO should consider implementing TVO."
James Voss, CEO, Vectra
---
I personally researched Maine Pointe's Total Value Optimization (TVO)™ methodology. This demonstrates a synchronized, end-to-end approach to delivering value at the lowest cost to the business."
Harry Overly, CEO, Sun-Maid Growers of California
---
I would like to commend you for doing an outstanding job on our recent engagement to implement a Management Operating System and fast track a strategic procurement initiative to drive operational improvement in our business. The objectives were to drive double digit percentage improvement in our EBITDA by achieving 10% savings in our manufacturing costs and more than 5% savings on our raw material spend. I am pleased to say we met those objectives on time and within budget. Maine Pointe's Total Value Optimization (TVO) and procedural approach, coupled with an accelerated schedule, were the key reasons behind our decision to move ahead with the engagement."

Devlin Riley, President, Borchers
---