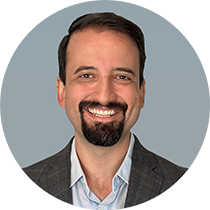 Santiago Acosta
Managing Director, Private Equity
​Santiago has more than 10 years of experience advising both Fortune 1000 and private equity backed portfolio companies.
Santiago worked as a director at Ernst & Young Supply Chain strategy practice leading the development and implementation of multiple value creation initiatives across the supply chain focused on, End to End Supply Chain strategy, distribution & logistics network optimization, direct and indirect strategic sourcing, and program managing integration and divestitures.
He also has extensive experience leading operational due diligence, supply chain strategy deployment engagements for middle market manufacturing and distribution companies.
Talk to Santiago Acosta
Submit this form to set up a chat with Santiago.