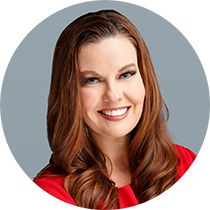 Tiffany Pankratz-Umbehr
Senior Managing Director, Head of Consumer Goods & Retail
Tiffany has more than 18 years of experience in consumer products, industrial manufacturing, retail and consulting, and she brings a unique background comprised of leadership roles across sales, entrepreneurship, new product development, strategy and management.
She helps solve complex problems relating to OEE (production optimization), maintenance and reliability, logistics and warehouse management, management systems, supply chain optimization, sourcing, S&OP, network optimization and other deployable methods that have sustainable results and significant positive financial impacts on the companies. Tiffany has worked in Asia, Europe, and North America and is highly passionate and skilled with profitability improvement, productivity enhancements, and strategic planning.

Prior to joining Maine Pointe, Tiffany held leadership roles for two of the largest global consulting firms within the consumer goods, industrial manufacturing and retail spaces. Prior to consulting, Tiffany came from industry leading sales and product development divisions for consumer goods companies and spent much of her time traveling between North America and Asia. Tiffany also is an experience entrepreneur who spent 5 years owning and operating retail stores in the Midwest.
Tiffany's passions are working with clients to solve complex problems and deliver solutions that generate significant ROI to the client, while upskilling the people and helping her clients become the most desirable companies from both a shareholder and employee perspective.
BA Entrepreneurship and Marketing- Wichita State University
EMBA- Rice University
Talk to Tiffany Pankratz-Umbehr
Submit this form to set up a chat with Tiffany.