Tony Planos
Vice President, Oil & Gas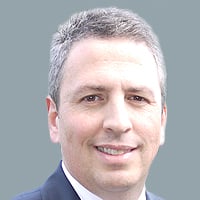 Tony has over twenty-five years of management consulting experience working with the largest global Integrated oil & gas companies, North American onshore and offshore upstream operators (E&P), and complex oil & gas refining and marketing companies. He has helped deliver targeted transformation and operations improvement programs yielding over $2.5B. From the shop floor to the board room, Tony specializes in transferring optimization design, planning and implementation-related skills and capabilities to his clients so they can attain their best demonstrated performance every day.
Prior to Maine Pointe, as an executive for a private equity group, Tony led the transformation of a $350M holding in the resource recovery industry. He helped deliver a sea-change improvement in EBITDA through the redesigning of key processes, systems and, skills and capabilities in the commercial and operations areas. Tony has extensive experience implementing operational improvement strategies in both upstream and downstream oil & gas, helping clients compress time-to-market and exceed asset nameplate production, while improving safety.
Tony has led programs in Europe, Asia, Latin and North America. He is fluent in Portuguese, Spanish, and French, having studied and worked in several countries.
Lean Six Sigma Black Belt
BSc, Industrial Engineering - Lehigh University, Pennsylvania
MBA - Lehigh University, Pennsylvania