Achieving a Synchronized Digital Supply Chain and Operations for Advantage
Nathanael Powrie and Simon Knowles conclude their series of articles examining the five-level digital supply chain and operations maturity journey with a look at how, as they move from level three to levels four and five, organizations break through the four walls of the business to achieve a synchronized, collaborative digital network for advantage.
Continuing the step by step digital transformation journey
In previous articles, we discussed how companies move up to level three of the digital supply chain maturity model (figure one below), and outlined the critical part data-led insights play in delivering visibility and control across the supply chain and operations. We also looked at the steps an organization and its people need to take to break down silos and establish internal alignment and collaboration in the early stages of the transformation journey.
Up to this point, the majority of initiatives have been almost entirely focused on internal cross-functional alignment. As organizations reach level three maturity, they have access to supply chain control towers powered by real-time visual analytics which improve pattern detection and analysis. A review of all business practices and processes for conversion to digital channels is underway in supply chain planning, procurement, operations, and logistics. Employees are starting to develop and adopt the company's digital strategy and the value of that strategy is understood.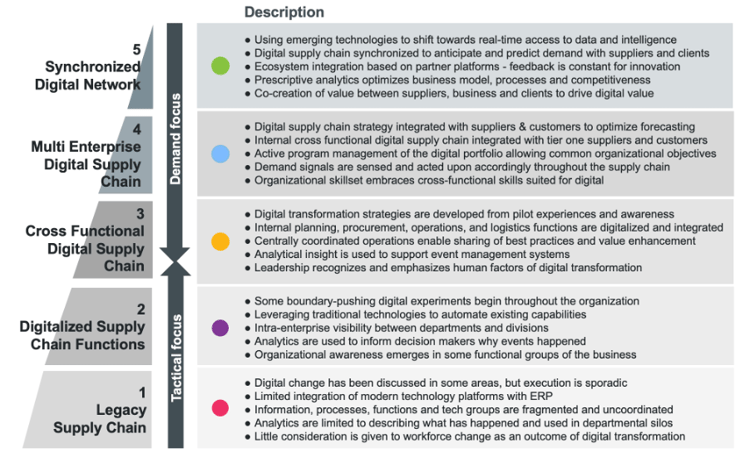 Figure 1: Maine Pointe's Digital Functional Attributes Model
The next step it to extend the digital mindset beyond the four walls of the business. Now, it is important to explore digital channels to create new ways of engaging with customers and vendors to deliver services. This requires a detailed assessment of the digital capability, strategy, collaboration and goals of your supply chain and operations network.
Collaboration is critical to moving forward
Taking a collaborative approach is a critical success factor at this level. The transformation mindset needs to expand beyond the organization to include tier one suppliers and customers and co-create supply chain value and synchronization from demand through to product development and supply. This involves making a candid assessment of the digital capability, strategy, partnering approach and goals related to your supply chain and operations network.
Levels four and five - Digital Total Value Optimization (TVO)*
With a strong, internally aligned, cross-functional digital supply chain and operation established, the organization is now well-placed to move to the next stage in digital maturity (level four). New methods of developing digital services are being utilized and employed across the organization.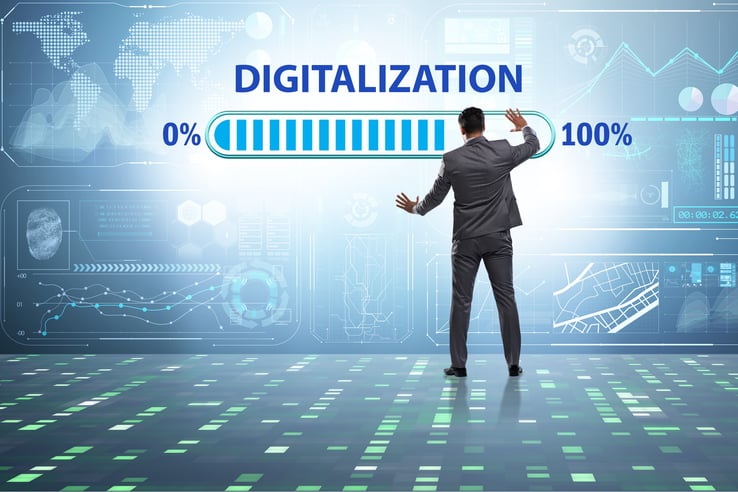 At this point, predictive analytics come into play to help the organization look forward and understand what will happen, when and why? Close collaboration and integration with customers and suppliers is essential to optimize the accuracy of forecasting and ensure demand signals are sensed early and acted on across the supply chain and operations. Also, at this level of maturity, the business will have the right people, with the right cross-functional skills to actively drive the digital initiative in collaboration with partners and clients.

It is critical for the organization to embrace the role of automation at this stage. Recommendations on where to take action should be proactively driven by real-time decisions making. Also, machine learning is used at levels four and five to assist in predictions about the future state. This could, for example, include where shipments should be redirected or how inventory should be adjusted. Ultimately, companies need to start thinking about how cognitive services that are capable of taking autonomous corrective action can be deployed.
By now, and as the organization takes its final steps towards a fully synchronized digital network, the company has achieved a market-leading position and insight into existing and emerging opportunities. Executives are able to make proactive decisions to achieve and sustain their desired outcomes. This is achieved through optimization techniques, machine learning and an operational environment that unlocks the full value of the supply chain to deliver a proactive, on-demand and differentiated client experience.

Working closely with suppliers and clients to co-create value, companies are able to rationalize, optimize and automate decisions in real time and realize significant benefits in terms of agility, speed to market, efficiency, resilience, profitability, growth and competitive advantage.
The future of the supply chain and operations is digital
While for some companies the transformation timeline may once have been nebulous, the events of the last year have brought the imperative to change into sharp focus. Whether your organization is just beginning its digital journey or needs to accelerate an existing digital strategy, data-driven insights will influence business outcomes, mitigate risk, protect margins and create an advantage.
Two keys to success
The first key to success lies in the pragmatic way you leverage rapid insights and visualization tools. These help you qualify and quantify the ROI business case and assess the disciplines, tools and behaviors required to turn data into information, and information into action. The second key is to ensure you have a solid ROI-driven business case, measurable plan and the expertise to implement it. This gives leadership and staff the confidence to move forward.
If you are still uncertain of the benefits to your business, wondering how to take the next step, or would like to discuss any of the points raised in this series of articles, email npowrie@mainepointe.com
*Total Value Optimization (TVO)™ is achieved when an organization is dynamically able to anticipate and meet demand through the synchronization of its plan-buy-make-move-fulfill digital supply chain to deliver the greatest value to customers and stakeholders at the lowest cost and risk to business.
---
Other articles in the digital supply chain and operations series:
1. Quick wins to start your digital supply chain transformation journey
2. Digital supply chain and operations: What level is your organization now?
About Us
Maine Pointe, a member of the SGS Group, is a global supply chain and operations consulting firm trusted by many chief executives and private equity firms to drive compelling economic returns for their companies. We achieve this by delivering accelerated, sustainable improvements in EBITDA, cash and growth across their procurement, logistics, operations and data analytics. Our hands-on implementation experts work with executives and their teams to rapidly break through functional silos and transform the plan-buy-make-move-fulfill digital supply chain to deliver the greatest value to customers and stakeholders at the lowest cost and risk to business. We call this Total Value Optimization (TVO)™.
Maine Pointe's engagements are results-driven and deliver between 4:1-8:1 ROI. We are so confident in our work and our processes that we provide a unique 100% guarantee of engagement fees based on annualized savings. www.mainepointe.com