Supply Chain Challenges for Aviation, Aerospace & Defense Companies
Key suppliers -- and those suppliers' suppliers -- to aerospace giant Boeing are struggling with the fallout of the grounding of the 737 Max aircraft. More than 600 suppliers, and countless interconnected companies across the ecosystem involved with the aircraft's production and return to service are re-evaluating their financial goals, revisiting their supply chain performance, and developing broader strategies to weather the storm.
This is but one of many complex global risk factors already impacting a fragile global supply chain. Risks driven by trade wars, the coronavirus outbreak, and supply chain organizations/capabilities which have not adequately incorporated risk management and mitigation strategies are facing serious shortages/delays from their Chinese partners. It's not just aviation, aerospace & defense (AA&D), the automobile industry and pharmaceuticals are just two examples of the many industries that have been impacted.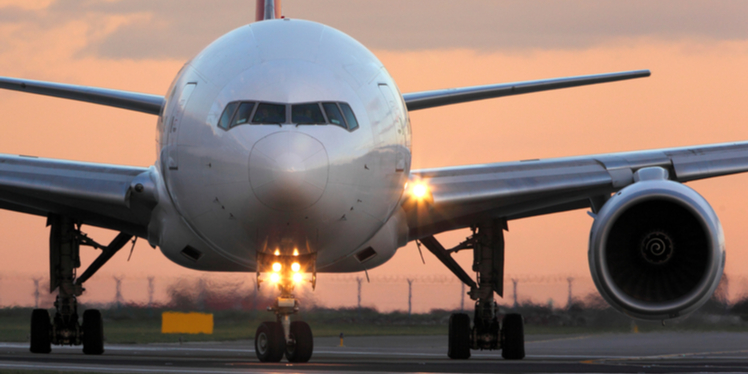 The combined effects of these underestimated disruptions has made it even more evident that supply chains, no matter how mature, are far more inelastic than we believed. Operational strategies currently focused on "digital" should also include a strong risk preparedness component, greater transparency and sustainability. This is not the first time, nor will it be the last, when a major disruption in AA&D has presented itself; the key question is how ecosystem partners can respond now, and in the future. Maintaining profitability and a healthy balance sheet during such an event is certainly achievable.
A concentrated data driven SIOP (sales, inventory & operations planning) optimization approach and a comprehensive review of product mix, demand signals and supply constraints is the first step in mobilizing corrective actions.

"SIOPtimization," Maine Pointe's intensive and hyper-focused diagnostic process collaboratively led by our industry and domain SMEs, is a key enabler of survival and success during such a disruption. Despite the enormous impact/scope of the current issues, these are not intractable problems. Solutions begin to emerge with a fresh look at the supply chain for opportunities to:
Improve the velocity of goods, capital and information
Enhance visibility into demand, supply and operating constraints
Provide and encourage proactive analytics, collaboration and decision making
Shed rather than redistribute supply chain ecosystem costs, and
Achieve a faster, more predictable time-to-market for substitute and/or newly introduced products offsetting the disruptive effects of a given event
SIOP initiatives hold great potential to realize value via deeper collaboration in the supply chain. Moreover, leveraging the supply chain as a competitive weapon and/or shield against the effects of such events can ensure business partners will endure. The coronavirus exposes in the cruelest way weaknesses in the hyper-connective nature of the global supply chains and the urgency of contingency planning and risk preparedness.
There are potentially many points of failure preventing the necessary changes from being widely adopted and institutionalized. Chief among those are cultural concerns, insufficient focus on strategic planning, and mobilizing tactical enablers.

The most successful companies capitalize on the adversity such disruptions foment. Some experiencing a slowdown would do well to use the time to re-evaluate and prepare themselves proactively by working to become more effective organizations. The SIOPtimization diagnostic can/will arm an enterprise with the insights and corrective actions to address cultural, strategic and tactical concerns for many different possible scenarios, so they are prepared for any eventuality.

Maine Pointe's SIOPtimization perspective in conjunction with our Total Value Optimization (TVO)™ methodology is well positioned to help aviation, aerospace & defense companies free cash, reduce/redeploy production capacity and inventories, and identify and fulfill alternate demand while remaining ready to reengage when a disruptive event concludes.

Underestimating the next set of global disruptions is perhaps inevitable (we cannot know the future). However, companies which take proactive balanced steps to mitigate supply chain risks and increase supply chain visibility and durability are more likely to be able to enjoy continued success and profitability.
---
About Maine Pointe
Maine Pointe, a member of the SGS Group, is a global supply chain and operations consulting firm trusted by many chief executives and private equity firms to drive compelling economic returns for their companies. We achieve this by delivering accelerated, sustainable improvements in EBITDA, cash and growth across their procurement, logistics, operations and data analytics. Our hands-on implementation experts work with executives and their teams to rapidly break through functional silos and transform the buy-make-move-fulfill digital supply chain to deliver the greatest value to customers and stakeholders at the lowest cost to business. We call this Total Value Optimization (TVO)™.
Maine Pointe's engagements are results-driven and deliver between 4:1-8:1 ROI. We are so confident in our work and our processes that we provide a unique 100% guarantee of engagement fees based on annualized savings. www.mainepointe.com