From Conflict to Cooperation: Repairing the Union-Management Relationship, Part Two
In my previous blog, I described a situation where a unionized construction crew was unfairly blamed for poor productivity on a job rife with errors and mistakes made by salaried staff. All fingers pointed at the union when the job ran over schedule and over budget but in reality, the union never stood a chance of delivering on a project that was poorly set up and managed.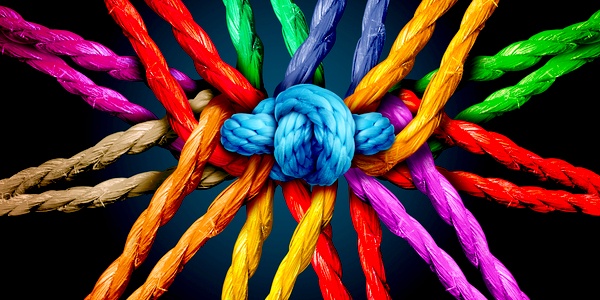 Have faith in the unions
About six months later, our business leaders acquired another company with similar technology. As part of the deal, they purchased the assets of a competitor's manufacturing facility. There was just one catch, we had six months to physically move the equipment and get it up and running before inventories were depleted. That's six months to decommission, dismantle, ship, reassemble, start-up and pass a difficult product quality/acceptance testing. By any standard, that's a lot of work and since the new equipment was coming to my production area, it was up to me to organize and execute.
My first stop was engineering. "Sure, we can do the job in 6 months but not with the union construction crew," I was told. "We can't get those guys to work. They're lazy and take smoke breaks all the time. The only way we can meet that schedule is if we hire an outside contractor."
Next, I called the union VP, Dave. I didn't know him well, but I had been in several meetings with him in group settings and was impressed with his sincerity and openness. I told him that we had another capital project and I wanted him to help me demonstrate how a unionized construction team made up of experienced company people could knock the socks off any hired contractor.
"I want our people to build this plant, but it MUST come in on schedule and on budget," I told him. Dave explained that they didn't usually get to see either the schedule or the budget but he was more than happy for that to change.
The next day, I took Dave with me to meet with engineering. After introductions, I told the engineers, "Our union shop is going to build this project, not an outside contractor. We are going to follow the contract and include the union leadership in all project meetings. If you can't live with that, I am going to hire contract engineers to do your work. I need an answer today. Are you in or out?"
There was a long pause before the lead project engineer said, "We can live with it, but am worried you are making a big mistake. Unless the union craftsman can step up their productivity, there's no way we're going to meet the schedule, let alone the budget."
"I understand your concern," I told him, "Can you measure productivity at the craft level and report it every week?"
"We do that all the time on large projects. I guess we could assign someone to do it for this one," he said.
"Good, that's exactly what we want," I told him.
Forming a cross-functional, integrated project team
Word quickly spread about our foolhardy plan. Most thought we were nuts. Several nights later, I got a call from a senior company vice president who made it very clear that, if we were even one day late, I would be out of a job.
Over the next couple of weeks, we formed a cross-functional, integrated project team. We included all departments involved including production, maintenance, procurement and engineering plus union leadership and craft leads.
We started with some basic team building exercises. Then we progressed to more serious stuff, project goals, detailed metrics, then specific accountabilities. We made it crystal clear what the expectation was for every person on the project.
Meanwhile, engineering had assembled a detailed timeline. Every step had an estimated duration as well as an expected cost, and the timeline showed we would be two weeks late. "Nope -- that's not going to work. Let's assemble the entire team and take this apart," I said.
The real fun began when we engaged the union and asked for their help. Their ideas came in fast and furious:
"Only 5% of the pipelines have hazardous materials. Let's just abandon those pipes. It'll save us 3 weeks of cleaning and flushing. Meanwhile, we can start fabricating new piping now and get it out of critical path. The other pipes will be cleared/flushed for transport but not as extensively as if they were holding high hazard stuff."
"How about if we bring in the equipment from the roof instead of knocking down the brick walls? Those roof panels unbolt, it's easy. That'll save another two weeks off the schedule as we won't have to demolish then rebuild that brick wall."
"We have plenty of I/O space in our existing process. There's no need to bring down those old cabinets. Let them keep that stuff. We can run the wires now and keep most of the electronics out of critical path."
In all, the team came up with more than 150 ideas on how to reduce time/cost. Not all of them worked of course but we literally cut two months out of the schedule in one afternoon of brainstorming, and there's more. When we assigned work packages, each one had an estimate of how many man-hours the work would take. We asked each construction worker to beat the estimate without shortcuts in either quality or safety. Boy, did they deliver!
Beating the estimate became a matter of pride for the work crews. We fed this by giving out yellow PAC Man hard-hat stickers every time a work crew "ate 10% off" their assigned schedule or more. Silly? Sure, but people came to covet those 10 cent stickers and slapped them onto their hard hats. After a couple of weeks, some of the hard hats were literally covered in yellow stickers!
The job wasn't perfect. We had some people that didn't want to do more than show up. We tried to work with them and get them on board, but it seems that too many years of management distrust and disillusionment are difficult to overcome. However, the majority got behind the project and showed a real willingness to pull together and achieve our targets.
How did it work out?
Not only did we successfully start up the relocated equipment six weeks ahead of schedule, the job posted the highest productivity, by almost 2x, of any job executed by our corporate engineering.
And the senior VP that told me I would need to find another job if we were one day late? I sent him a note telling him we were on stream at full rates six weeks early...I never did get a response.
Some of our lessons learned
If everyone is pointing fingers at your hourly workers, they're probably trying to divert your attention away from the real problem

Beware of organizational silos, they lead to errors which no one catches

Take time early in the project to get people working together. Team building is not fluff -- it's essential if you want to get real collaboration across departmental lines.
About Us
Maine Pointe is a global implementation-focused consulting firm trusted by many chief executives and private equity firms to drive compelling economic returns for their companies. We achieve this by delivering accelerated, sustainable improvements in both EBITDA and cash across their procurement, logistics and operations to enable growth. Our hands-on implementation experts work with executives and their teams to rapidly break through functional silos and transform the buy-make-move-fulfill supply chain to deliver the greatest value to customers and investors at the lowest cost to business. We call this Total Value Optimization (TVO)™.
Maine Pointe's engagements are results-driven and deliver between 3.5:1-12:1 ROI. We are so confident in our work and our processes that we provide a unique 100% guarantee of engagement fees based on annualized savings. www.mainepointe.com