End-to-End Supply Chain Visibility: A Cautionary Tale
A UK online retailer recently received a very expensive lesson in the importance of supply chain risk management.
In brief
A UK online fashion retailer lost in £1Bn in 24 hours due to a lack of visibility across its supply chain
A July 2020 survey by Resilience 360, COVID 19: The Future of Supply Chain, found the majority of organizations do not have the time or resource to go beyond tier three in terms of supplier due diligence
The complexity of today's supply chains has created a range of risk that goes way beyond the financial stability of suppliers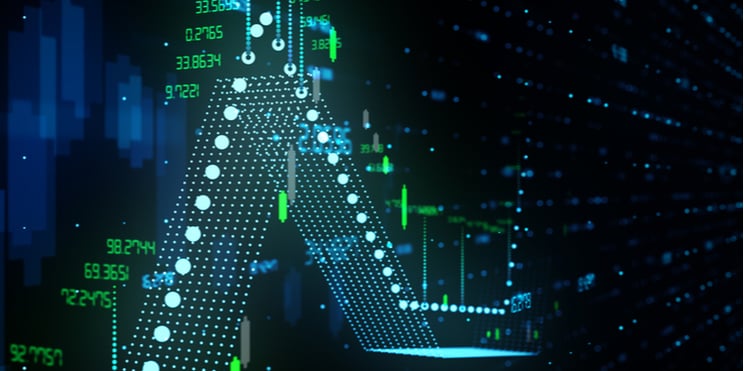 The global pandemic has impacted every part of our personal and private lives and has forced businesses of all sizes, across all sectors, and in every geographic location to re-examine their supply chain and operations model. For the retail sector, the timetable for shifting away from brick and mortar and towards eCommerce has been dramatically moved up, with many big names falling by the wayside.
Of course, there have been success stories. Some are businesses that have demonstrated the agility and presence of mind to pivot to business models that are conducive to short-term survival along with long-term resilience and growth, others are businesses whose were already set up to succeed in a locked down world.
One of these is a UK online fashion retailer which targets 16-30-year olds. More than half of the company's garments are produced in the UK, and this strong domestic supply chain meant that, when the pandemic struck, it was better placed than many of its competitors. In fact, while many of its rivals saw sales plummet, demand for the company's low-price garments remained high and its share price almost doubled. In June, the company announced that it expected revenue to rise by 25%.
A dramatic change of fortune
However, earlier this month the company's fortunes changed dramatically when an undercover reporter for The Sunday Times in London discovered that one of its suppliers was paying its employees less than half the minimum wage. In addition, employees of the supplier, based in the city of Leicester, were being forced to work in factories without social distancing measures and, in some cases, after testing positive for COVID-19.
The fallout
The damage to the business's reputation, valuation and customer base was instant; Major clients such as Amazon immediately severed ties with the company as its share price slid by almost 40%, wiping £1Bn (US $1.3Bn) off its value, in the first 24 hours. The company responded by stating it would launch an immediate independent review of its UK supply chain, commit £10 million (US $12M) to root out supply chain malpractice, and speed up its independent third-party supply chain review with ethical audit and compliance specialists.
How might this have been prevented?
This is a supply chain visibility issue which might have have been averted by implementing an end-to-end approved supplier process and pre-qualification program to protect brand(s), reduce costs, minimize risk, increase transparency and visibility, and drive improved supplier performance.
Know sooner, act faster
As this example proves, the supply chain is only as strong as its weakest link. The company is certainly not unique in lacking an in-depth understanding of who its suppliers and partners are and how they operate, and retail is not the only sector under threat.
To reduce this risk, organizations need to proactively implement actions, as opposed to reactively respond to a third-party influenced crisis. Visibility across the entire supply chain has become mandatory to reduce risks, improve costs and availability, understand possible disruptions, speed product to market, thwart threats we don't know about, and be able to react to human and natural catastrophes. Plain and simple - the future of your company is now tied to your ability to understand, react, and leverage all suppliers in your supply chains.
However, for businesses already stretched to the limits as they scramble to deal with a vast array of short-mid and long-term challenges, gaining the necessary visibility across complex global supply chains can be a daunting task. A July 2020 survey by Resilience 360, COVID 19: The Future of Supply Chain, found the majority of organizations do not have the time or resource to go beyond tier three in terms of supplier due diligence. This situation is unlikely to improve as businesses search for ways to manage the immense pressure to rebalance their business, preserve capital and allocate (or reallocate) resources to maximize revenue generation operations.
Extraordinary times require extraordinary measures and, even if you have never considered it before, now may be the right time to seek outside support. Starting at tier one, a specialist supply chain risk management partner can help you drill down through all the layers of your global supply chain to improve supplier sourcing and management throughout the procurement cycle, drive accurate, up to date supplier information and deploy standard risk assessments for all suppliers' information, enabling you to know sooner and act faster.
About Us
Maine Pointe, a member of the SGS Group, is a global supply chain and operations consulting firm trusted by many chief executives and private equity firms to drive compelling economic returns for their companies. We achieve this by delivering accelerated, sustainable improvements in EBITDA, cash and growth across their procurement, logistics, operations and data analytics. Our hands-on implementation experts work with executives and their teams to rapidly break through functional silos and transform the plan-buy-make-move-fulfill digital supply chain to deliver the greatest value to customers and stakeholders at the lowest cost and risk to business. We call this Total Value Optimization (TVO)™.
Maine Pointe's engagements are results-driven and deliver between 4:1-8:1 ROI. We are so confident in our work and our processes that we provide a unique 100% guarantee of engagement fees based on annualized savings. www.mainepointe.com