The Simple Guide to ESG in the Supply Chain: Best Practices (Part 2 of 3)
This article is part 2 of a 3-part series explaining the what, why and how of Environmental, Social and Governance (ESG), its best practices and the ROI of integrating ESG priorities into supply chain management.

Written by Alan Amling, PhD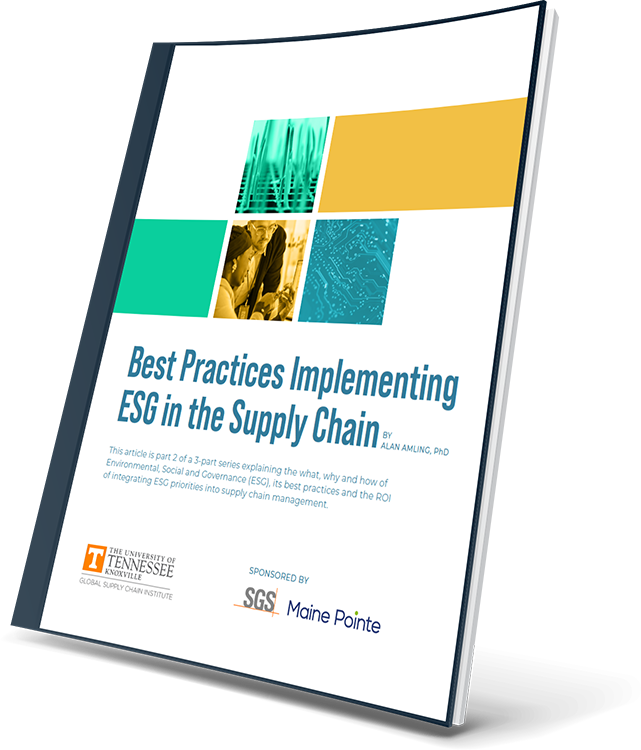 ESG INCENTIVES & REQUIREMENTS
Learn why the 2021 United Nations Climate Change Conference continued to move the needle forward on ESG requirements

UNDERSTANDING 'WHY' BEFORE 'HOW'
Your ESG goals will begin to take shape by first being clear about your purpose.

BRINGING THE E, S AND G TOGETHER
UPS shows us essential lessons on how to move your ESG efforts forward with a balanced approach.
Pressure is mounting for organizations to step up their ESG efforts. The 2021 United Nations Climate Change Conference, commonly referred to as COP26, continued to move the needle forward on ESG requirements, driven by growing climate and social unrest.
Key outcomes included:
A commitment by more than 40 countries to move away from coal (caveat: China, India and the U.S. did not sign)
A pledge by over 100 world leaders to end deforestation and cut methane emissions 30 percent by 2030
Agreement on rules for a transparent and accountable voluntary carbon market
Financial capital is also being allocated to accelerate the global energy transition. During COP26, the Glasgow Financial Alliance for Net Zero (GFANZ), representing over $130 trillion of private capital, pledged to mobilize finance at scale to achieve net zero emissions by 2050 or sooner. Separately, U.S. Securities and Exchange Commission chair Gary Gensler ordered agency officials to propose rules that would require companies to report on climate risk. Consequently, access to the capital you need to grow will increasingly be influenced by the ESG actions of your company.
Best Practices Implementing ESG in the Supply Chain (Part 2 of 3)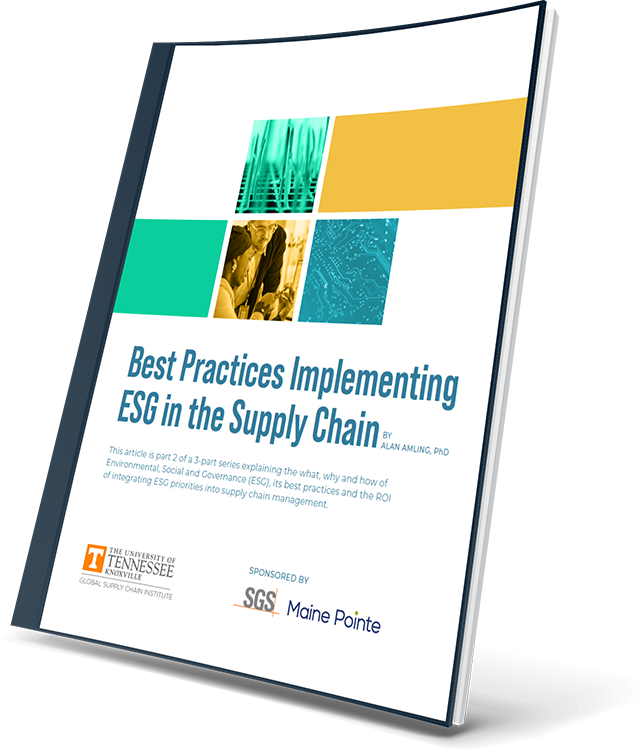 Other ESG articles in this series