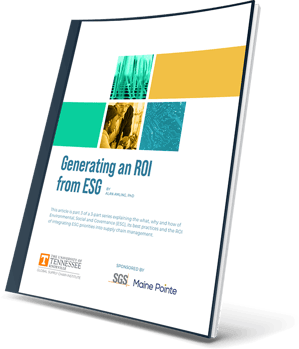 The Simple Guide to ESG in the Supply Chain: Generating ROI (Part 3 of 3)
Generating a ROI (Return on Investment) is essential for the long-term sustainability of an organization. This 3-part series on Environment, Social and Governance (ESG) in the supply chain would not be complete without addressing traceable outcomes of the investment.

Written by Alan Amling, PhD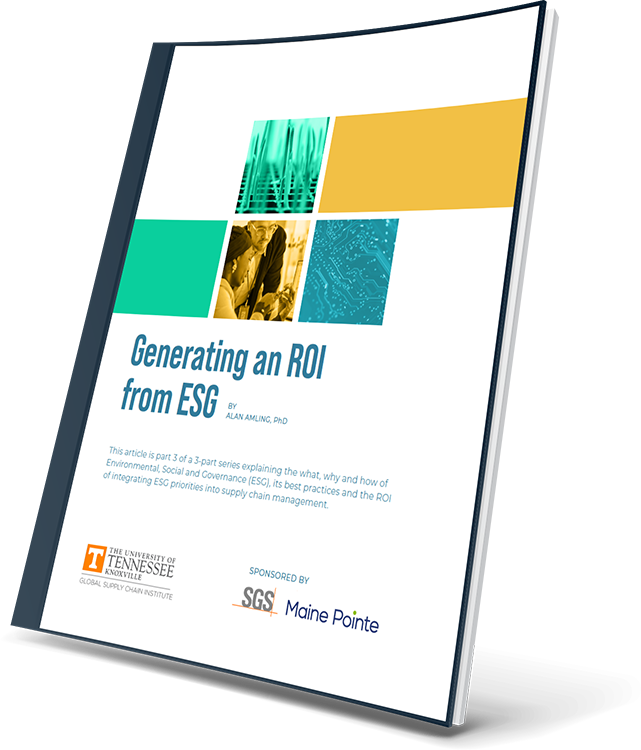 The ROI Of ESG
ESG and ROI cannot be separated; they are two sides of the same coin

Case Study: Partnering For Success
How a company achieved annualized savings of 20%

Final Thoughts
Consumers will have to break habits developed over a lifetime around the energy they use
Preview of Part 3, 'The Simple Guide to ESG in the Supply Chain'
A 2022 report from the International Renewable Energy Agency (IRENA) showed that planned investment in clean energy must increase to a total of $131 trillion by 2050 to cap the rise in average global temperatures at 1.5 degrees Celsius. IRENA estimates that every dollar spent on the transition from fossil fuels to renewable energy should yield benefits valued at between $2.00 and $5.50.
These figures are daunting, but they are only part of the big picture. Ultimately, people decide what companies, communities and countries do to protect the planet, profits and their specific interests. E, S and G are inextricably linked and require tradeoffs. For example, banking giant HSBC stepped up its climate actions to avoid a shareholder revolt in 2021. As a result, HSBC also began leaving profits from thermal coal customers on the table.
There is no one "right" ESG path. As discussed in Part 2 of this 3-part series, a firm's ESG actions should reflect the company's mission and strategy. While tradeoffs are inevitable, it's important to remember that ESG and ROI are two sides of the same coin.
Generating ROI from ESG (Part 3 of 3)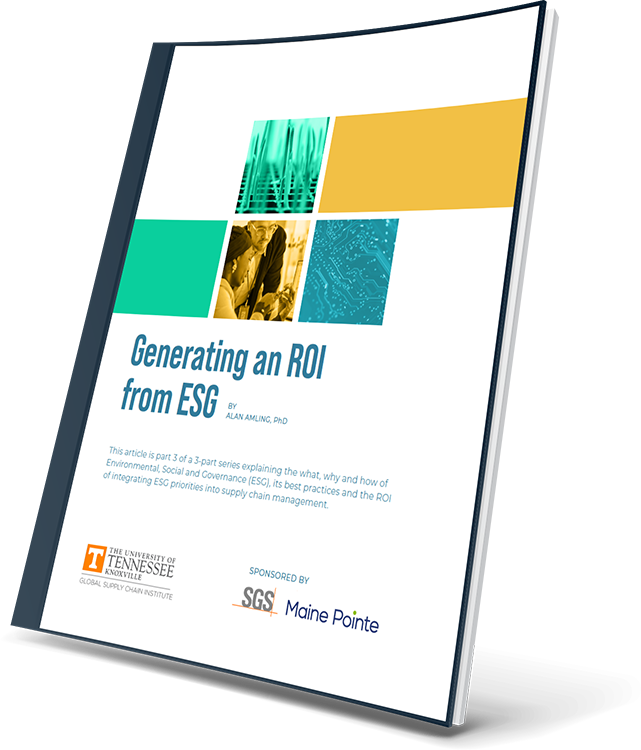 Previous eBooks in this series