Maine Pointe Continues to Advance Growth and Delivery Goals in 2017 with Exciting Internal Promotions

(Boston, Mass - January 17, 2017) Maine Pointe has announced two important organizational advancements to help drive its growth and quality of services in 2017.
Ensuring Quality & Continuity Globally: Collin Ziemerink – EVP, Global Quality
As the organization continues to grow internationally, it has recognized the need to scale at a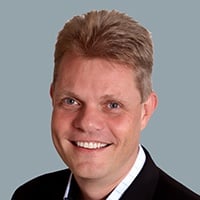 pace that can be sustained from a quality and continuity perspective. To this end, Collin Ziemerink will move from his current position leading Maine Pointe's Delivery function in North America to a newly-created position on the as EVP, Global Quality. Collin will work across the organization from sales, through analysis and delivery to ensure quality and continuity across all our geographic regions. Collin has 20+ years in the consulting industry across sales, analysis and delivery which, combined with his experience across all Maine Pointe functions in the last two to three years, makes him uniquely positioned for his new role.
Jim Mynaugh EVP Delivery, North America
As Collin Ziemerink moves into his new role as EVP, Global Quality, Maine Pointe is very pleased to announce
the promotion of Jim Mynaugh to EVP, Delivery. Since joining Maine Pointe two years ago, Jim has made a significant contribution to our Operations Excellence practice. He is an excellent leader and is well respected by both colleagues and clients alike.
These two roles will work closely together in the future, as we continue our quest to be the world's most sought-after operational implementation consulting company.
---
About Maine Pointe
Maine Pointe is an operational implementation-focused consulting firm that accelerates measurable performance improvements in both EBITDA and cash flow for chief executives and private equity firms around the world. As specialists in procurement, logistics and operations, Maine Pointe is uniquely positioned to accelerate measurable improvement across the buy-make-move-fulfill supply chain to deliver the greatest value to customers and investors at the lowest cost to business through Total Value Optimizationâ"¢.
Maine Pointe's engagements are results-driven and deliver between 3.5:1-12:1 ROI. We provide a unique 100% guarantee of engagement fees based on annualized savings. Visit www.mainepointe.com