Collin Ziemerink
Executive Vice President, Industrial Manufacturing & Services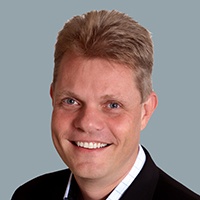 With over 20 years of management and consulting experience, Collin joined the Maine Pointe team in January 2015. Widely recognized for his ability to lead and manage business improvements across a range of industries, Collin has played a pivotal role in more than 100 engagements worldwide.
Collin's broad range of experience both in consultancy covers the complete business cycle. He is exceptionally skilled at identifying the root causes of operational and organizational difficulties, barriers and change hurdles and inspiring personnel at all levels of an organization to embrace new operational procedures and drive results to the bottom line.
Prior to Maine Pointe, Collin has worked with client operations ranging from oil & gas to mining, from insurance firms to call centers, banking to food processing and retail to technology designing, structuring and overseeing large-scale improvement programs.
He developed his remarkable breadth of knowledge working in a variety of sectors, countries and cultures. His successes include heading up a team of consultants that identified savings opportunities of more than $40 million for a mining operation. Collin has also led teams at various retail organizations, ranging from 100-500 stores, where the scope included revenue and profitability enhancement, shrink management, product placement, human capital optimization, supply chain management, vendor management, working capital and more.
Over the last 15 years, Collin has established himself as a leader and has been closely involved in improving the quality and quantity of initial interactions with clients. He has achieved this through process improvement, skills training and active management of the front end of several operational consultancies.
Collin's engagement successes include AT&T, BHP Billiton, Rio Tinto, Allstate, Barclays Bank, Air Canada, BNSF, Conagra, Kimberly Clark, Vale, Foster Wheeler and over 100 others.
He is fluent in German, Dutch and English.
Master's Degree in Industrial Engineering and Management - University of Twente (Netherlands)