Collin Ziemerink
Executive Vice President, Industrial Manufacturing & Services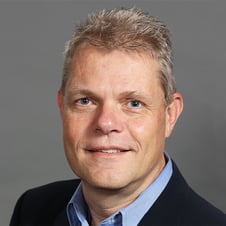 Collin is a seasoned operations consulting professional with over 25 years' experience in the global industry. He is widely recognized for his ability to analyze and drive business improvements.
Collin has played a pivotal role in more than 100 engagements in North America, Asia, South America, Europe and Australia. He has designed, structured and overseen large scale, measurable improvement programs for clients across a broad range of industries including industrial manufacturing and services, oil & gas, mining, chemical, life sciences, food processing, construction and technology. As such, he is uniquely positioned to identify and, together with our clients, drive opportunities, for cost reduction, cash release and growth.
Collin is skilled at identifying the root causes of supply chain, operational and organizational difficulties, understanding barriers and change hurdles and inspiring personnel at all levels of an organization to embrace new operational procedures and drive results to the bottom line. His range of experience covers the complete business cycle.
Collin's engagement successes include a number of high-profile clients: Astec Industries, Kimberly Clark, BHP, Vale, Siemens, Syncrude and over 100 others. He is fluent in English, Dutch and German
Master's Degree in Industrial Engineering and Management - University of Twente (Netherlands)