Assessing Freight Sustainability
The global logistics market reached a value of US$ 1,171 Billion in 2017 and is expected to grow to US$ 1,374 Billion, registering a CAGR of 2.7 percent, between 2018 and 2023. The majority of those goods will make at least part of their journey by road. With heavy-duty trucks being the fastest-growing contributor to emissions, the increase in volume will inevitably consume a large amount of energy. The transportation sector of the global economy has now surpassed power generation as the largest emitter of pollution. Voluntary mitigation at the industry level, equipment manufacturing level and shipper level is expected to gain traction, as well as increased governmental regulation to help curb emissions.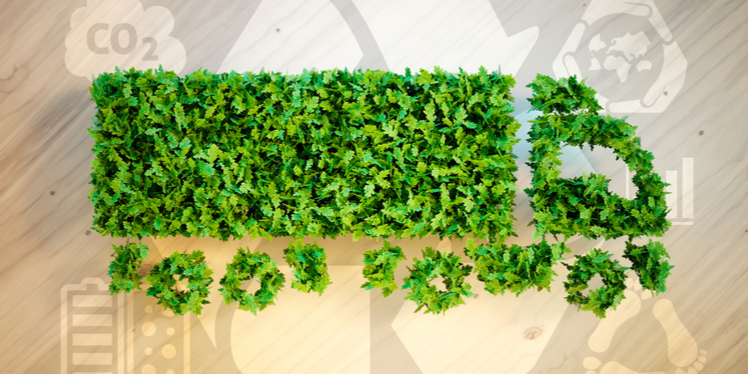 In this rapidly-growing industry, best practices in freight include re-evaluating business practices to eliminate waste and excess miles, reduce maintenance costs and replace inefficient equipment. Building sustainable freight practices will also unlock new business relationships, especially as more companies respond to consumer demands from buyers who want more than good products and low prices. Demands for sustainability and environmentally-friendly practices have caused many companies to publish sustainability information on their web pages and marketing collateral. Those companies are also building out a more sustainable supply chain -- and partnering with organizations who are compliant with best sustainability practices.
Freight sustainability is more than an expectation, a trend or a marketing imperative, rather, it has often become the key to retaining existing business and gaining new business. Like any business initiative, a sustainable freight program must begin with a solid business case to ensure it receives proper resources and funding, results are carefully measured and reported and it becomes part of a continuous improvement initiative over time.
Conducting a freight sustainability analysis
Conducting a freight sustainability analysis begins with an as-is inventory, including metrics on miles traveled by each mode, maintenance costs, fleet age and equipment type. In addition, the initial analysis will review existing contracts to spot any language relating to continuous improvement of environmental impact and compliance with any governmental environmental programs. Using this initial inventory as a baseline, programs can then be created and improvements plotted over time.
Some examples of objective data points include miles traveled for inter-company moves, which may drive an optimization initiative to reduce inter-company move miles. Also, mode shifts from OTR to rail may create an additional reward in terms of a lower carbon footprint per mile traveled.
A practical approach incorporates metrics into a dashboard which is visible to operators. Steps include:
Creating a baseline by collecting data
Developing tracking and reporting capabilities
Creating an internal sustainability policy and programs
Working with suppliers to incorporate improvement programs and metrics
Maintaining awareness of regulatory issues, technology developments and best practices
Conducting an annual assessment and determine next-generation initiatives
The results
The sustainability analysis forms a framework for implementing a continuous improvement program and creating a compliance platform for customer-driven sustainability programs. Quarterly or annual reporting will allow for period-over-period results and marginal improvement over time.
With sustainable freight practices in place, an enterprise is able to meet customer expectations, as well as eliminate waste and excess miles, replace less efficient equipment, reduce maintenance costs and even unlock new business relationships with companies wanting to create a sustainable supply chain. Many such companies seek out partners with sustainability programs, making sustainability an essential part of new business development.
To be effective, a sustainability program must be founded on a strong business case rather than just an aspirational set of expectations. This will ensure resources and funding are applied to the program, and results will be delivered and continuously improved over time.
As freight operators struggle to meet demand, rate hikes are inevitable and will happen very quickly. Shippers need to prepare by streamlining transportation processes, locking in lower rates and gaining full visibility of their end-to-end supply chain.
If you would like to discuss any of the topics raised in this article, contact us for a no-obligation chat. Email: info@mainepointe.com
About Us
Maine Pointe is a global supply chain and operations consulting firm trusted by many chief executives and private equity firms to drive compelling economic returns for their companies. We achieve this by delivering accelerated, sustainable improvements in EBITDA, cash and growth across their procurement, logistics and operations. Our hands-on implementation experts work with executives and their teams to rapidly break through functional silos and transform the buy-make-move-fulfill supply chain to deliver the greatest value to customers and investors at the lowest cost to business. We call this Total Value Optimization (TVO)™.
Maine Pointe's engagements are results-driven and deliver between 4:1-8:1 ROI. We are so confident in our work and our processes that we provide a unique 100% guarantee of engagement fees based on annualized savings. www.mainepointe.com