Cold Chain Series Part 1 of 2: The supply chain risks food industry executives and 3PLs need to be aware of and the trends that will shape the future
The term 'cold chain logistics' refers to the storage, handling and transportation of product under temperature-controlled conditions. These conditions can be frozen, chilled or ambient, but any product that requires a controlled, monitored environment where a constant temperature is maintained is included. The two main product categories under the 'cold chain' umbrella are food and healthcare & life sciences products.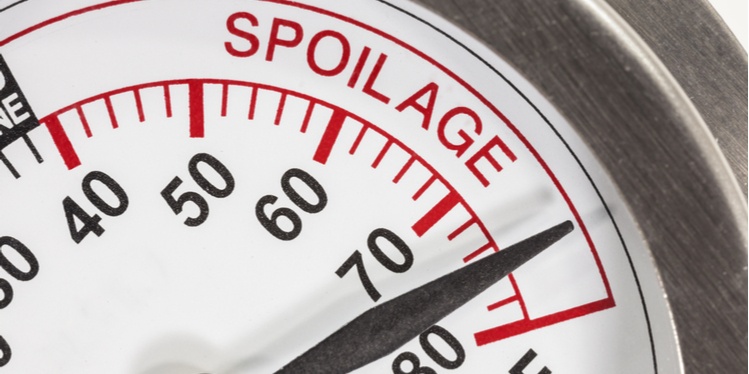 Supply chains at risk
The highly-complex, highly-regulated nature of cold chain logistics makes it a potentially lucrative endeavor for transportation carriers and 3PLs alike. There are many companies who operate across the cold chain market and communication is vital as damaged or spoiled product can cost millions in top-line revenue from insurance claims.
Compared with dry cargo, supply chain risk increases exponentially when dealing with temperature-controlled transportation and storage, temperature excursions (where cargo temperatures deviate from the shipper's optimal levels) can cause massive financial losses due to spoilt, damaged or degraded cargo. The US Food Safety Modernization Act (FSMA) and European Good Distribution Practice both have special requirements on how food is monitored through the supply chain to reduce waste and ensure safety. This increased regulation has led suppliers to press their cold chain partners for more stringent commitments and safety measures to ensure cargo is delivered as expected. In particular, deeper collaboration is required from airline carriers where excursions can occur up to 70% of the time. This trend is driving many suppliers to switch to ocean carriers, where improved reefer* container technology is trending the excursion percentage below 20%. However, switching perishables to the ocean supply chain, comes with increased insurance requirements and higher liability risks.
Innovation is the way to mitigate these very apparent risks, specifically around cargo visibility. Suppliers are demanding a way to monitor their cargo while in the shipping lines' care to ensure the cold chain is 'bottled up' from farm to table. As a result, end-to-end supply chain visibility is a driving trends in the perishable food world, specifically focusing on temperature control. New technologies such as blockchain, deliver this visibility, and will potentially transform the perishable logistics market.
Agriculture, food and perishables: cold chain trends and key growth drivers
The globalization of food supply chains continues unabated. However, with greater interconnectedness and supply chain intricacies come greater risks. For example, in February 2017, adverse weather conditions in Spain caused a shortage of lettuce on supermarket shelves across Europe. This prompted retailers to embrace air freight for product sourced as far away as Los Angeles, despite higher costs. During the same month, a beef scandal in Brazil -- the world's largest exporter of red meat and poultry -- resulted in a temporary ban in China, its biggest export market.
In addition, growing consumer awareness is forcing the global food industry to implement higher safety and hygiene standards. Across Western markets, and even in an emerging market like India, there is a demonstrable shift towards traceable, higher quality, fresh, healthy foods. Demand is surging for temperature-sensitive premium products with a short shelf life. The big question is whether the food logistics industry can rise to face the challenge.
What does the future hold?
As we look forward, the key battleground for logistics providers is not in warehousing or packaging services, it is in transportation. Cold chain logistics is becoming ever more important in the globalized supply chain world we live in today. Customers are expecting fresh beef from Brazil to arrive in a South Korean grocery store, on-time and non-contaminated, with no break in the cold supply chain. Consumer buying habits are moving more and more to the online space, forcing logistics providers to invest in new planes required to facilitate overnight express deliveries to warehouses and refrigerated vehicles to meet last-mile distribution needs. Executives involved with any company in this space need to take a hard look at their current supply chain structure and identify the strongest partners to aid in conquering the challenges of tomorrow. Whether you are a manufacturer, 3PL, carrier, freight forwarder or end-consumer, end-to-end supply chain collaboration and innovation is the only way forward.
*The term 'reefer' is used in shipping to refer to refrigerated ships and refrigerated shipping containers that transport perishable commodities by sea.
About Us
Maine Pointe is a global supply chain and operations consulting firm trusted by many chief executives and private equity firms to drive compelling economic returns for their companies. We achieve this by delivering accelerated, sustainable improvements in EBITDA, cash and growth across their procurement, logistics and operations. Our hands-on implementation experts work with executives and their teams to rapidly break through functional silos and transform the buy-make-move-fulfill supply chain to deliver the greatest value to customers and investors at the lowest cost to business. We call this Total Value Optimization (TVO)™.
Maine Pointe's engagements are results-driven and deliver between 4:1-8:1 ROI. We are so confident in our work and our processes that we provide a unique 100% guarantee of engagement fees based on annualized savings. www.mainepointe.com