Fabrication Industry Responds to Supply Chain Risks and Global Slowdown
Fabricators and manufacturers are facing a mixed bag of projections as they look towards 2020 and beyond, with many being impacted by an ongoing and unpredictable trade war, a labor shortage, a new era of protectionism, fluctuating material pricing and a global slowdown. Now is the time for fabricators and manufacturers to reinvest and rethink their supply chain strategies.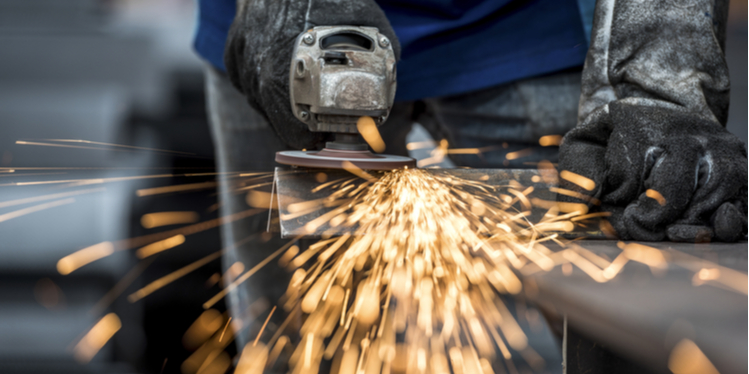 The fabrication market is seeing mixed forecasts, depending on the segment. About 60 percent of respondents to the Fabricators & Manufacturers Association's 2020 Capital Spending Forecast indicated they expect higher operating levels next year, but still other fabricators which serve OEMs that sell globally have seen a slowdown and expect a flatter and more disappointing 2020. Depending on the sector, more risks may be involved; those fabricators which may be involved in, or expect to benefit from, 5G technology may also be hurt as a result of the White House's continued restrictions designed to crush Huawei, the global leader in 5G development. The administration is pressuring other semiconductor fabricators as well, including Taiwan Semiconductor Manufacturing, to produce its chips in the US -- an unlikely move that, if successful, would further isolate not only China, but American companies with a global scope while causing serious disruption to the supply chain.
The trade war has been particularly devastating for the semiconductor industry; the most recent trade deal restricts access to the Chinese market for both import and export and still leaves substantial tariffs on Chinese goods in place in a misguided push to bring American manufacturers back to the US. The "Made in China 2025" plan outlines billions of dollars in support for several industries in China, including the semiconductor industry. This may further frustrate US semiconductor fabricators which do business, or want to do business, in China.
With a certain level of uncertainty on the cards for all fabricators, companies will want to re-examine their processes and supply chains to maximize return and anticipate and meet demand. With global concerns at the fore, the obvious place to look for optimization, improvements and savings in EBITDA is the digitally enabled supply chain. Total Value Optimization (TVO)™ takes a deep dive into the supply chain with a data and analytics-driven methodology which helps fabricators anticipate and meet demand by synchronizing the buy-make-move-fulfill digital supply chain to deliver the greatest value to customers and stakeholders at the lowest cost to business. As uncertainty grows, fabricators will need to re-think their supply chains to remain competitive and achieve targeted growth even in the face of the inevitable disruptions coming over the next few years.
---
About Maine Pointe
Maine Pointe, a member of the SGS Group, is a global supply chain and operations consulting firm trusted by many chief executives and private equity firms to drive compelling economic returns for their companies. We achieve this by delivering accelerated, sustainable improvements in EBITDA, cash and growth across their procurement, logistics, operations and data analytics. Our hands-on implementation experts work with executives and their teams to rapidly break through functional silos and transform the buy-make-move-fulfill digital supply chain to deliver the greatest value to customers and stakeholders at the lowest cost to business. We call this Total Value Optimization (TVO)™.
Maine Pointe's engagements are results-driven and deliver between 4:1-8:1 ROI. We are so confident in our work and our processes that we provide a unique 100% guarantee of engagement fees based on annualized savings. www.mainepointe.com