Gaining a Competitive Advantage With Supply Chain Network Design
As companies struggle to keep pace in today's turbulent supply chain and operations environment, they recognize that the new path forward requires faster and better decision-making and improved accuracy and visibility. Maine Pointe's Bill Forster and Collin Ziemerink discuss how Supply Chain Network Design takes a systematic approach to supply chain and operations optimization.
Even the most sophisticated of companies often lack a strategic supply chain approach, often failing to understand the total costs and risks associated with each option as they engage in forward planning. At the top of mind is a desire to reduce risk, improve visibility and gain enough confidence to make the most appropriate strategic supply chain and operations decisions. What is the path forward? Supply Chain Network Design is the solution to optimizing resilience, agility cost and service. It determines the path forward, delivers on key insights, and ultimately measures and sets the stage for the ultimate success or failure of the business.
Supply chain network design and a new set of capabilities guides the enterprise into competitive advantage
Supply Chain Design contains a set of capabilities and tools used for optimizing resilience, agility cost and service. It determines which actions clients should be taking for the biggest impact, how they get ahead of all potential issues and external and internal changes, and how they adapt and evolve.
These decision support tools use mathematical modeling to optimize the supply chain and ensure an optimal flow of products and increase efficiency of processes. This begins with a deep analysis to understand the business objectives and data requirements. Then the latest cloud-based supply chain modeling tools programmed with the ability to run "what-if scenarios" allow for enhanced decision making.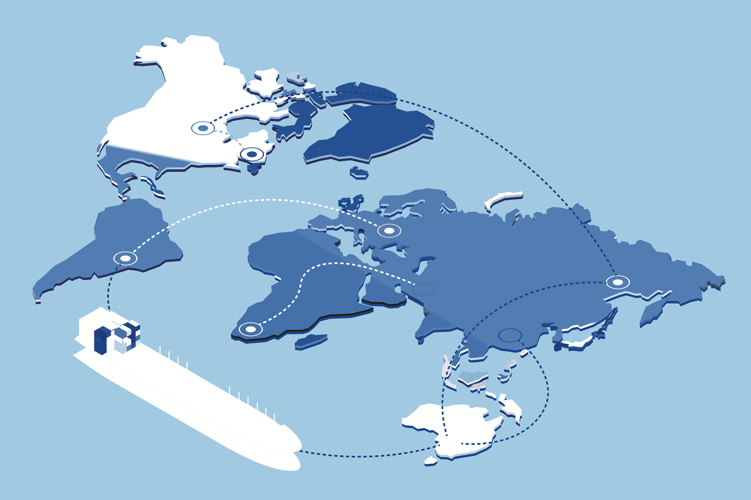 Optimization, what-if planning and preparing for the future
Companies undergoing rapid growth, expansion or M&A activity may face unusual challenges as they attempt to plan for the coming years and set their growth and investment strategy. Such companies may often find themselves without the key tools, strategic approach, or corporate culture necessary to understand the long-term impact of supply chain and operations considerations, total costs to serve, or risks associated with each strategic option on the table. Fortunately, with the right type of network design and planning, company executives and boards can derive the insights necessary to make the appropriate decisions.
Optimization of the supply chain network, specifically targeting improvements in revenue, profit, and service delivery, affords the organization a proven competitive advantage by improving agility, resilience and control.
The people factor and cultural alignment
Like many methodologies, supply chain network design is not rooted in one specific technological solution or even a procedural one, but rather, in a combination of people, process and technology. To achieve the greatest level of success in supply chain transformation, cultural alignment and buy-in across the end-to-end supply chain -- both internally and externally -- is an essential ingredient. Only after the stakeholders have agreed to the business requirements and objectives, can the team begin to build the digital twin (digital replica) of the supply chain and then move on to optimization and scenario planning.
Results: More confidence, bigger bottom line
In many cases such network design improvements have positioned companies for EBITDA improvements in the tens of millions of dollars, which improving their competitive position in the market. A cohesive and strategic approach to supply chain network design has shown to deliver concrete results, including:
An improved competitive position in the marketplace
Ability to identify margin improvement opportunities
Improved efficiency, agility and accuracy throughout the end-to-end supply chain and operations
Near real-time visibility
New insights that were previously not evident
Cross-functional alignment for better business planning
Finally, the approach will, if thoroughly implemented, deliver a sustainable process. Much more than a single point in time fix, good supply chain network design will be created to deliver on an ongoing basis, with part of the design itself being refining and optimizing the process on a continuous basis.
Supply chain and operations network design is a must-have competence for organizations looking to optimize resilience, agility cost and service. In a dynamic environment where unexpected challenges abound, establishing a clear baseline sets the stage for reducing risk. Once set, that information is triangulated leveraging the digitalized platform and next-generation supply chain and operations tools. Doing so is critical and valuable in helping any organization reduce risk, gain confidence, and make the right strategic decisions to ensure continued resilience and growth.
If you would like to discuss any points raised in this article, please email info@mainepointe.com.
---
About Us
Maine Pointe, a member of the SGS Group, is a global supply chain and operations consulting firm trusted by many chief executives and private equity firms to drive compelling economic returns for their companies. We achieve this by delivering accelerated, sustainable improvements in EBITDA, cash and growth across their procurement, logistics, operations and data analytics. Our hands-on implementation experts work with executives and their teams to rapidly break through functional silos and transform the plan-buy-make-move-fulfill digital supply chain to deliver the greatest value to customers and stakeholders at the lowest cost and risk to business. We call this Total Value Optimization (TVO)™.
Maine Pointe's engagements are results-driven and deliver between 4:1-8:1 ROI. We are so confident in our work and our processes that we provide a unique 100% guarantee of engagement fees based on annualized savings. www.mainepointe.com