How The Ongoing Trade War Impacts Container Leasing
When we think of the ongoing trade war and tariff battles between the US and China, the first thing that comes to mind is how it impacts the price, availability and manufacture of products. Trade wars, and the inevitable shift in supply chains, will also have a significant impact on shipping and, within the shipping realm, the containers in which goods are transported. Looking at container leasing trends can give us insight into the entire trade ecosystem.
Depending on the source, container leasing is expected to see a CAGR of between 3.5 percent and 20 percent through 2023. The threat of a prolonged trade war between the US and China has already directly impacted many industries. While it has not yet changed the growth projection of the container leasing industry, volatility is inevitable in the short run as no other country can replace the capacity available from China. Some disruption may occur, including manufacturers shifting production, buyers changing origins, and purchasing decisions delayed. However, all these solutions are meant only to apply temporary fixes to what could potentially be a long-term structural problem requiring semi-permanent or permanent changes to be made.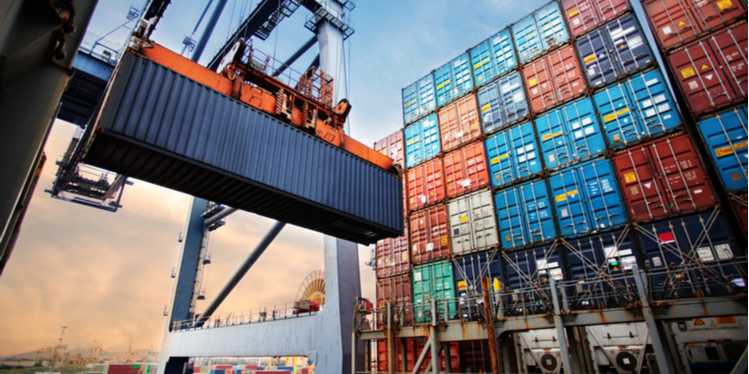 New opportunities for container leasing innovators may emerge
Currently, the container leasing industry is dominated by five companies which control 85 percent of the market, although there is some room for niche players to emerge if they can offer a service that sets them apart as a differentiator. The industry is currently highly fragmented, a factor which may cause some problems. At the same time, that very fragmentation may create opportunities within the industry for those willing to develop more collaborative relationships with the maritime logistics ecosystem.
At the root of supply chains are the people who make the connections. Knowing specific people at every point in the supply chain can have a big influence on the quality and recovery of a service failure, or help identify new opportunities to improve cost, quality and service through continuous improvement and joint problem solving. Also, industry innovators will be looking more specifically at reefer containers, which will lead the growth curve as demand for fresh foods has become a growing part of the global supply chain.
Those companies which take an active approach to container leasing as a means of driving total business value will gain an advantage. Issues such as container country of origin, construction material, embedded technology, lifecycle expectations and end-of-life considerations are just a few areas which can create a competitive advantage for a container manufacturer, lessor, operator or end-user.
Geopolitical trends will impact the container leasing industry
Despite ongoing tariff concerns, trade wars and political uncertainty around trade agreements, global trade is not going away. It will however continue to change, often in unexpected ways. Global growth is slowing and geopolitical issues will always need to be addressed.
The total portfolio of capabilities and volumes will shift among players and new players will emerge. Investment in manufacturing capacity, education and training, innovation, digitization, and port and road infrastructure will determine the next generation of participants.
About Us
Maine Pointe, a member of the SGS Group, is a global supply chain and operations consulting firm trusted by many chief executives and private equity firms to drive compelling economic returns for their companies. We achieve this by delivering accelerated, sustainable improvements in EBITDA, cash and growth across their procurement, logistics, operations and data analytics. Our hands-on implementation experts work with executives and their teams to rapidly break through functional silos and transform the buy-make-move-fulfill digital supply chain to deliver the greatest value to customers and stakeholders at the lowest cost to business. We call this Total Value Optimization (TVO)™.
Maine Pointe's engagements are results-driven and deliver between 4:1-8:1 ROI. We are so confident in our work and our processes that we provide a unique 100% guarantee of engagement fees based on annualized savings. www.mainepointe.com