Maritime and Container Logistics: Who Will be the Catalysts to Drive Total Value Optimization?
The maritime logistics industry faces plenty of challenges -- moving from old world methods to digitization, emissions regulation, a fragmented ecosystem of service providers and a fractious relationship with Beneficial Cargo Owners (BCOs) -- not a normal day at the office.
While it's clear BCOs want more, it's equally clear previous efforts to deliver more have been unsuccessful.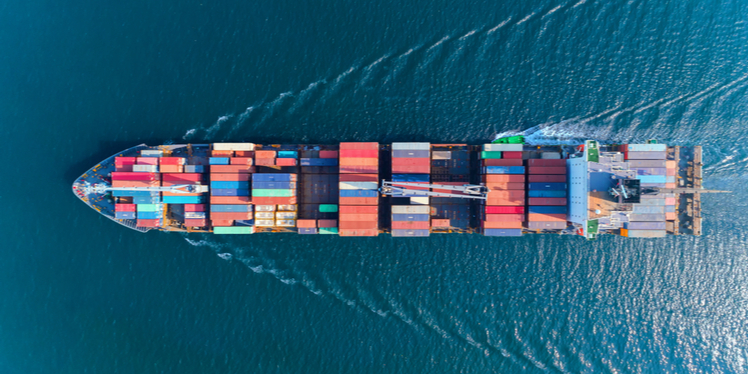 What to do?
A fundamental concern is that the industry has no core operating standards. Some relationships in the ecosystem are transactional and tactical -- hurling information over to another party via email - others operate with limited connectivity, or web tools. Without a common set of standards there can be no consensus on what the minimum acceptable bundle of information should be, nor any common definition of the format it is supposed to be in, i.e. how many characters are allowed in the field without truncation.
Standards create a shared expectation among members of the ecosystem and streamline the relationship between them. Other industries have recognized the value a common set of standards brings to the entire ecosystem of providers and have put aside rivalries to come together and define them. By doing so, they have created the pathway to exponentially increase the size of the trading community, drive innovation, and take cycles of waste out of the supply/value chain.
Standards before systems
Once industry thought leaders created a set of standards, the solution providers in the space were able to develop systems and tools that allowed trading partners to exchange business information in a standard format. This led to dramatic reductions in transaction processing time, trading partner response time, and virtually eliminated rework and exception management. Once the systems and tools are in place, visibility, transparency and tracking can be provided to everyone across the ecosystem including buyers, sellers and extended members of the trading community.
A people-driven supply chain
Standards, systems, and tools partially address many of the core issues -- digitization, fragmentation, visibility, but more is needed to take a quantum leap -- providing holistic solutions that BCOs are seeking.
The supply chain is driven by people doing business with other people. This may seem simplistic, but maritime logistics runs on decades-long relationships between people. Without those relationships, nothing would get done.
The future depends on speed, agility, and leveraging information. Information about the shipment in some cases is as important as the cargo itself. At the pace of today's supply chain, with prevailing attitudes, systems and business decision-making, trading partners need to know everything about a shipment well before it hits the port, terminal, transportation provider, DC, or consignee. Deeper business relationships, based on these new value drivers, are needed to propel the maritime industry into the future.
Change can't wait
Speakers at TPM this year lamented the fact that, with a new set of challenges barreling-down on the industry, they were once again talking about age-old issues. There was acknowledgement that, to make a quantum leap, some segments of the industry will have to come together as catalysts to build the future. It may not be elegant to begin with, but near-term issues will need to be sidelined for the greater good of the entire maritime industry.
If the opportunity is not taken, chances are speakers at TPM2020, will still be bemoaning the lack of progress while they deal with an increasingly ill-tempered BCO community.
About Us
Maine Pointe is a global supply chain and operations consulting firm trusted by many chief executives and private equity firms to drive compelling economic returns for their companies. We achieve this by delivering accelerated, sustainable improvements in EBITDA, cash and growth across their procurement, logistics and operations. Our hands-on implementation experts work with executives and their teams to rapidly break through functional silos and transform the buy-make-move-fulfill supply chain to deliver the greatest value to customers and investors at the lowest cost to business. We call this Total Value Optimization (TVO)™.
Maine Pointe's engagements are results-driven and deliver between 4:1-8:1 ROI. We are so confident in our work and our processes that we provide a unique 100% guarantee of engagement fees based on annualized savings. www.mainepointe.com