Rail Optimization: The Shippers' Perspective
If we want to look at the rail transportation industry from an end-to-end supply chain perspective, we need to start with the customer point of view. Those customers are the shippers who use rail, road, truck, air, ocean and barge as modes of getting their raw materials and products to market.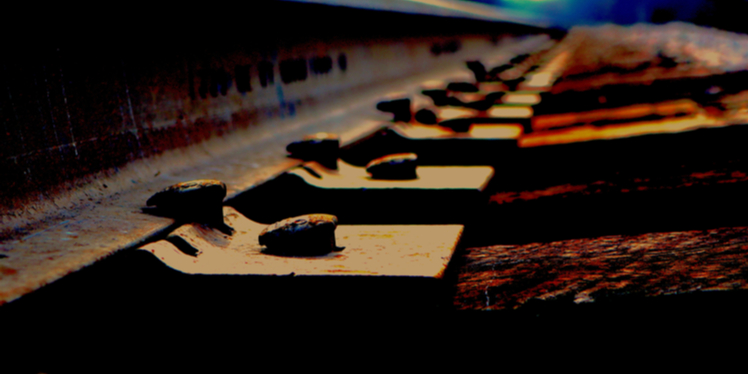 Six reasons why shippers are reticent towards rail
We recently interviewed several members of the North American Rail Shippers Association (NARS) as part of the research for a joint Maine Pointe and MSU Rail Optimization white paper. Our focus was to ascertain why, despite the fact railroads have demonstrated their capability to deliver at the right cost, shippers remain reticent towards forging stronger relationships with them. Our discussions highlighted six key issues:
Quality (reliability and variance) - The service shippers receive from the railroads is sometimes slow and unreliable, especially for carload traffic as distinct from unit trains.
Communication -

Although the goal of precision scheduled railroading (PSR) was to improve reliability, the resulting

closed yards and staff reductions have broken communication lines. Shippers want the sort of shipping information access and transparency that consumers get when ordering online from Amazon.
Flexibility

- The railroads appear to sometimes lack the commitment to be resourceful to overcome some issues which cause unexpected delays.

Power

- Shippers also believe that a small number of large customers get preferential treatment from the rail companies while the majority are left without real support. They often feel intimidated by the corporate and legal weight of the big railway companies at the negotiating table.

Growth -

Shippers reported that in order to grow their businesses, they need cooperation from suppliers, and that includes their carriers. Some also suggested that the railroads need to work with them to optimize intermodal freight.

Cost -

They also perceived railroads make excessive profits at the head of a virtual monopoly. However, since the passing of the Staggers Act in 1980, which deregulated railway tariffs, average rail rates have fallen 46% in constant dollar terms.
Potential ways forward - collaboration, integration and alignment
Despite these concerns, not all relationships between shippers and rail carriers are frayed. We found some good practice examples where railways, especially short lines, and their stakeholders work well together and identified several longer-term improvement opportunities for stakeholders. The initial findings of our white paper point to three things shippers and carriers need to do if they are going to learn to work better together.
One is to begin improving relationships to create win-win partnerships. Another is to evaluate the supply chain model of "buy-make-move-fulfill" to eliminate bottlenecks, enhance throughput and optimize shipment size. A third objective would be for rail carriers and shippers to work collaboratively to put these ideas into action.
Part three: The carriers' perspective
This series of blogs and accompanying research white paper aims to provide shippers, carriers and investors with sign posts to creating economic profit and value creation through win-win-win scenarios. In our next blog, we will look at the rail carriers' perspective on the current situation and ask how the sector is transforming itself to address the transportation needs of the 21st Century.
Read the MSU rail optimization white paper
Click here to download the full Rail Optimization research white paper by Michigan State University Center for Research and Education, Broad College of Business, in association with Maine Pointe.


About Maine Pointe
Maine Pointe, a member of the SGS Group, is a global supply chain and operations consulting firm trusted by many chief executives and private equity firms to drive compelling economic returns for their companies. We achieve this by delivering accelerated, sustainable improvements in EBITDA, cash and growth across their procurement, logistics, operations and data analytics. Our hands-on implementation experts work with executives and their teams to rapidly break through functional silos and transform the buy-make-move-fulfill digital supply chain to deliver the greatest value to customers and stakeholders at the lowest cost to business. We call this Total Value Optimization (TVO)™.
Maine Pointe's engagements are results-driven and deliver between 4:1-8:1 ROI. We are so confident in our work and our processes that we provide a unique 100% guarantee of engagement fees based on annualized savings. www.mainepointe.com
About MSU
MSU is consistently ranked as the #1 undergraduate and graduate school for supply chain management education and recruitment. MSU is also home to a long-established Railway Management educational program. MSU's Eli Broad College of Business is home to the Center for Railway Research and Education. The Center focuses on the management of all aspects of the complex railway ecosystem from infrastructure to motive power, safety to talent, financing to rolling stock and technology to control systems for both passenger and freight railways. The synergy of these two world-class areas of expertise is unique.