The Biggest Supply Chain Challenges and Opportunities for CPG Companies in 2019
2019 is sure to bring new challenges to the supply chain, but with the right strategy -- and by asking the right questions -- those challenges can be transformed into opportunities.
Uncertainty brought about by trade wars and tariffs, shortage of talent, cracks in the global economy and a cautious, but inexorable, move towards Industry 4.0 are just a few items that will force executives to make big changes in the coming year. The CPG industry in particular will see its biggest challenges coming from rising raw material costs, stalled demand, declining profits, retail pricing pressures and the never-ending shift in consumer preferences. However, the single most impactful challenge in 2019 will be the trade war as many executives have simply brushed it off. Companies will need to find more ways to create value and reduce complexity in their value chains without having to pass the additional costs on to price-sensitive consumers.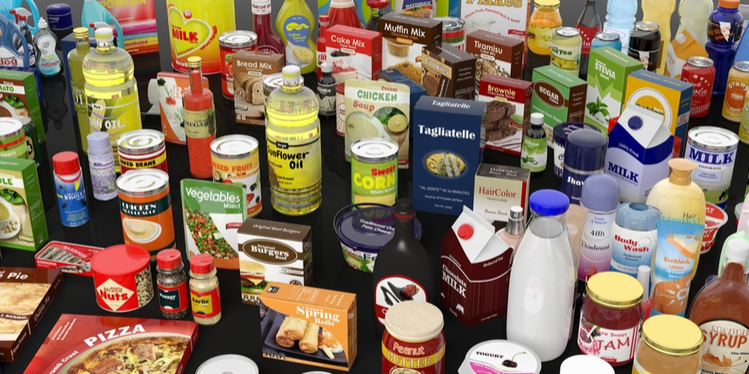 In addition, CPG companies will need to embrace digitization and innovation while paying close attention to the entire buy-make-move-fulfill supply chain. A basic focus on the link between the CPG firm and retailer/distributor is no longer adequate. They will need to gain a deeper understanding of the consumer (their customers' customers) and leverage data analytics to get a handle on the rapidly changing demands of those consumers. Total Value Optimization™ will play an even greater role in 2019 and beyond as the primary means to create end-to-end value and forge a closer relationship between the CPG firm and the consumer. Some of the biggest questions revolve around determining whether a company's supply chain is ready for these major challenges, changes and new opportunities.
Factors that will significantly affect the supply chain in the coming year include:
Tariffs and trade wars. The trade war and tariff concerns will escalate challenges for CPG companies. The 90-day "cease-fire" between the US and China only extends uncertainty through the first quarter of 2019. Responding with simple tactics such as tariff engineering will prove inadequate. A practical, proactive approach of examining new opportunities with new partners in emerging markets will be more likely to succeed .
Globalization. Trade wars notwithstanding, globalization is a reality. Companies that have developed complex global supply chains will need to quickly remake intricate supply chain and operations networks. In regard to new markets and investments already made, companies must re-evaluate existing partnerships and look for new partnerships or acquisitions that will allow them to reach a broader base of consumers, leverage market solutions and gain access to sources of raw materials.
Transportation and logistics challenges. Another ripple effect of trade war is new challenges in transportation, made even more complex by an ongoing shortage of over-the-road drivers and new regulations. With new sources of goods and raw materials will come the need to negotiate new transportation deals.
Digitization and Industry 4.0. Handled correctly, Industry 4.0 strategies will help facilitate growth and improve customer services through faster and more accurate order fulfillment. CPG companies will be aligning technology and data analytics in more efficient ways to optimize customer engagement and better understand and influence the customer's path to purchase.
Supply chain complexity. The inevitable upheaval in the supply chain will create a new level of complexity. Simplifying the buy-make-move-fulfill supply chain, through Total Value Optimization ™ strategies, will help to create value even in a challenging environment.
Innovation. Cost-cutting as an approach to bottom-line growth is inherently limited. Instead, innovation will be a source of growth and companies will look for newer and bolder strategies in 2019. Many will take an agile approach to developing, testing and iterating innovative ideas.
Sustainability and demand for eco-friendly products and packaging. Packaging can account for up to 60 percent of the bill of materials for CPG products and it plays an important role in a product's success. Younger buyers are increasingly demanding sustainable solutions and more CPG companies are investing in new packaging solutions to reflect these consumer values.
Understanding these issues and transforming the supply chain with a Total Value Optimization™ approach to creating value, will help maintain profitability even during challenging times. But what can we do in light of the inevitable?
Being prepared, despite challenges and obstacles, is key. Stress-testing the supply chain will help ensure that companies are able to withstand these challenges and take advantage of new opportunities.
What next?
Don't let the grass grow under your feet. We suggest you waste no time in conducting a thorough assessment of your procurement, manufacturing and logistics functions to identify potential bottlenecks, increase optionality, release cash, reduce costs and achieve growth goals.
About Us
Maine Pointe is a global supply chain and operations consulting firm trusted by many chief executives and private equity firms to drive compelling economic returns for their companies. We achieve this by delivering accelerated, sustainable improvements in EBITDA, cash and growth across their procurement, logistics and operations. Our hands-on implementation experts work with executives and their teams to rapidly break through functional silos and transform the buy-make-move-fulfill supply chain to deliver the greatest value to customers and investors at the lowest cost to business. We call this Total Value Optimization (TVO)™.
Maine Pointe's engagements are results-driven and deliver between 4:1-8:1 ROI. We are so confident in our work and our processes that we provide a unique 100% guarantee of engagement fees based on annualized savings. www.mainepointe.com