The Packagers' Imperative: How to 'Uncommoditize' a Commodity?
According to a market report by worldwide authority on packaging, print and paper supply chains, Smithers Pira* the value for packaging services in 2017 was around $33.7 billion, and by 2022 will be worth $50 billion, increasing at a compound annual growth rate of 9.5%.
Over the last two decades, packaging has transformed into a lively, modern industry breaking into new markets and business models. However, it still relies on creating packages from traditional materials such as paper, plastics, polymer wood and metal. Today's industry faces a huge dilemma and something of an identity crisis. Forces from both sides of the packaging value chain have placed the packager in an unusual position where the industry as a whole is viewed as a commodity market. The problem with this is, while you are viewed as a commodity, the customer will never consider your products and services indispensable.
The packaging value chain

The packagers' dilemma
For the most part, packagers find themselves in the unenviable position of having little or no control when it comes to pricing their products and services. This is because they are dependent on suppliers for raw materials. These suppliers are largely integrated with major geographical influence and fixed price structures and the power to set the price of their supplies. Any increase in price at the supplier side means the packager has to increase the price of its product. The dilemma for the packager is what to do if the buyer tells them it won't pay the increased prices and will review other supply options. The reason being that the buyer thinks of packaging as a commodity easily replaceable with one producer much the same as another. To overcome this risk, packagers need to find ways to not avoid shifting the burden of increased packaging prices to the buyer. This can only be achieved by developing a truly collaborative end-to-end supply chain, finding ways to create value on both sides of the chain in efforts to 'uncommoditize' the commodity.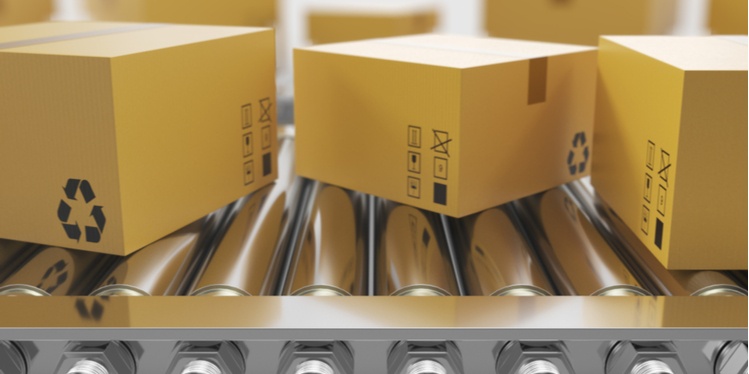 How to 'uncommoditize' a commodity
If a packager wants to 'uncommoditize' its product, it has to take a look at both its commercial and operational offerings. Cost of materials, speed to market, innovation, flexibility and, everyone's least favorite, customer profiling.
A total value approach to supply chain and operations is the way forward.
Speed up the process:

How important is it for your customers to accelerate speed to market? Well for your CPG customers speed is everything. Average companies can place their products into the marketplace from 18-22 months with best-in-class around 12-15 months. Not only does speed allow your customers to capture initial market share but a longer sales life could add up to 60% to an average product first year sales. So being viewed as a partner that can help your customers achieve a competitive position, boost profitability and reduce risks and quantifying the value is a critical step for differentiation and makes the conversation of passing on costs more palatable. Faster response time and quicker speed-to-market capabilities, certainly gives you and your customers a competitive edge in the marketplace but ultimately drives bottom-line improvements. Eliminating delays means eliminating wasted time, and maximizing operational efficiencies mean reducing the huge costs associated with downtime, failures, damages, returns and replacements.

Don't hesitate, innovate:

Smart packaging is becoming more popular with time - and by 2020 it will make up

$40 billion of the entire global consumer packaging industry. The term can be applied to several areas of the industry and it's for each organization to find out how to embrace it to make its packaging more effective, environmentally friendly and efficient whether it's to extend shelf life, monitor freshness, display information on quality, increase safety or improve convenience. Innovation has led to the digitization of packaging, through tools such as barcodes, image recognition, QR codes, NFC (Near Field Communication)/RFID tags, BLE (Bluetooth Low Energy), printed electronics, and sensors. Companies that are paving the way in the digital era are reducing "friction" for consumers and building connective tissue throughout the end-end supply chain. Packagers need to focus on connecting their products with brand-owned digital media, by mapping the consumer, package and brand owner together, and be the catalyst to enable end-to-end life-cycle data in real time.

Be flexible:

Regardless of customer or industry one looming supply chain topic that always surfaces is MOQs. Your MOQ (Minimum Order Quantity) shouldn't be viewed as a line in the sand but as a negotiation point. Many small and medium-sized buyers will be put off by large MOQs. Working collaboratively, you can negotiate a win-win situation where, in exchange for flexibility on your part, you are able to break into new markets, take advantage of the buyer's marketing, gain referrals, etc. Also with the advancements being made in digital printing, continuous improvement in manufacturability and collaborative inventory management a "Zero MOQ Policy" is becoming reality and soon enough it will become the norm. Companies that are offering a Zero MOQ Policy are focused on cross-functional, enterprise-wide improvements and taking the necessary steps transform the entire buy-make-move-fulfill supply chain. Companies focused on individual plant improvements and that are performing siloed CI efforts will only be left behind in the race to offer No MOQ's.
Strategic sourcing as a service offering: When it comes to showcasing ability, packagers merchandise their ability of network, manufacturing and exceptional R&D while and when it comes to competitiveness they hone their focus on operational excellence and boast about their strides in becoming lean and efficiencies on the floor. For customers to view your supply chain as a competitive weapon and a true service offering they need to see and feel the value across all functions. Customers "may" also be willing to take on an occasional price increase when it is warranted and only

if they feel their supplier is doing everything possible to reduce or at the very least maintain their own costs. Leveraging strategic procurement practices and processes throughout the organizations spend categories are critical to any effective supply chain. If you are regularly conducting sourcing events, demonstrating spend awareness and collaboratively working with your supplier community and while ensuring supply at the best price then you may be viewed by your customer as having sound procurement capabilities. Organizations need to demonstrate real value to their customers by demonstrating best-in-class sourcing and building supplier partnerships built on customer needs and offering deep visibility and transparency to illustrate control of value stream efficiencies and benefits.

Customer profiling:

This is typically a "sticky" topic. Keep in mind this topic does not take into account the philosophical perspectives of a customer-centric business model vs. a customer focused model; we can save that for a later date. Customer profiling is an advantageous way to understand the profitability by SKU and customer by understanding the true cost-to-serve. See many companies today view themselves as a service company; Service first and product second, however at what cost? Many companies do not have the visibility to see what the true costs are to service their customer or account because the cost categories themselves are not categorized properly or even captured. Being able to differentiate you're A customers from your D customers from a true margin perspective will give you the ability to sell, market, service and profit appropriately. Packagers and suppliers in general usually take the approach of being all things to all people and are sacrificing profitability, performance and bandwidth when they could be focused on delivering the greatest value to customers and investors at the lowest cost to business. Understanding one's true-cost-to-serve is a critical step in understanding if your customer-focused philosophy is truly paying off.
Final word
The key takeaway for packaging companies is to understand the forces upon them in the value chain and be able to create a true value-added service and supply chain competency to differentiate. Packagers and suppliers alike must be proactive in ensuring they survive and thrive in the digital age. The step-by-step journey begins with initially assessing you supply chain and operational functions maturity and where the overall business is today while identifying where the opportunities to quickly release cash, drive out cost which will ultimately facilitate growth.
*The Future of Business Models in Packaging to 2022, Smithers Pira, Dec 2017
Contact us for additional insights and to start your own step-by-step Total Value Optimization™ journey
Email: info@mainepointe.com
About Us
Maine Pointe is a global supply chain and operations consulting firm trusted by many chief executives and private equity firms to drive compelling economic returns for their companies. We achieve this by delivering accelerated, sustainable improvements in EBITDA, cash and growth across their procurement, logistics and operations. Our hands-on implementation experts work with executives and their teams to rapidly break through functional silos and transform the buy-make-move-fulfill supply chain to deliver the greatest value to customers and investors at the lowest cost to business. We call this Total Value Optimization (TVO)™.
Maine Pointe's engagements are results-driven and deliver between 4:1-8:1 ROI. We are so confident in our work and our processes that we provide a unique 100% guarantee of engagement fees based on annualized savings. www.mainepointe.com