Post merger integration and due diligence strategy
SGS Maine Pointe's hands on, accelerated approach to due diligence and integration services uncover and implement supply chain and operations-oriented value creation opportunities both pre and post-acquisition following post-merger integration best practices .

Our cross-functional expertise, change management and data analytics capabilities are critical components to driving synergy savings and associated integration and value creation benefits.

Our ROI-driven, accelerated and digitally-led approach, helps corporate and private equity buyers become smarter in their buying decisions, have a more robust investment thesis and accelerate the integration and time-to-value realization process.
Engagements are underpinned by a unique 100% fee guarantee.

This approach is integrated into our end-to-end supply chain and operations transformation approach called Total Value Optimization™.
Identify & quantify supply chain opportunities earlier


Increase bidding competitiveness


Improve win rate on target companies


Reduce acquisition risks


Ensure integration & synergy capture


Accelerate time-to-value realization


Maximize exit value on carve-outs


Eliminate silos and drive cross-functional alignment


Drive measurable improvements in cost, cash, resilience and growth ​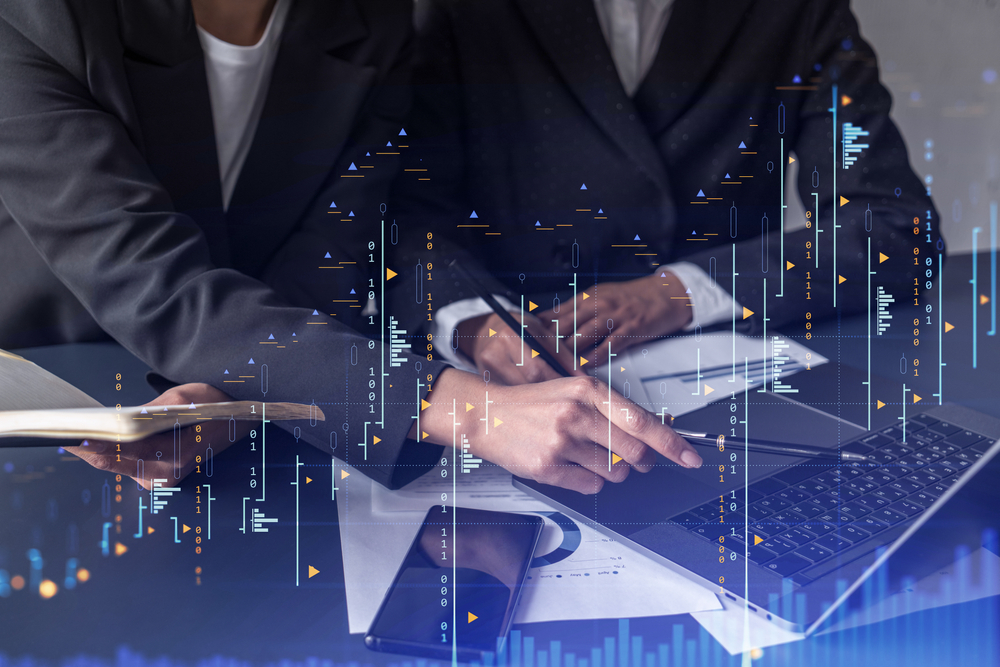 Pre-merger integration planning and post merger services
Our comprehensive set of pre- and post-acquisition implementation services help improve your confidence, competitiveness, and accelerate integration and time-to-value realization.
Validate value
Due Diligence
Validate Investment Thesis
Benefits

Quantify EBITDA, cash savings, and growth opportunities

Increase bidding competitiveness

Reduce acquisition risks

Improve lender / investor dialog

Accelerate time-to-close
Value

Validate embedded value

Clarify integration road map

Mitigate risk

Minimize purchase price
Accelerate Value
Performance Improvement
Accelerate value, capture step change improvements
Benefits

Align management & organization

Accelerate value, capture step-change improvement and quick wins

Increase process consistency & maturity

Sustainable platform for growth
Value

Increase Functional capabilities & Implement processes

Accelerate & sustain EBITDA, cash & revenue

4-8-1 ROI
Integrate Value
Bolt-on Acquisitions
Capture quick wins, integrate and optimize operational value
Benefits

Synergies Identified

Quick wins <90 days

Integrate, consolidate & standardize operations across the supply chain

Reduce SG&A costs, working capital requirements

Growth realized
Value

Capture synergies 1+1=3

Consolidate

Accelerate EBITDA, cash & revenue

4-8-1 ROI
Optimize Value
Before Exit
Maximize exit returns on carve outs
Benefits

Timing 12-18 months before exit

Accelerated benefit capture

Independent business plan validation

Long term improvement plan

Optimize market value
Value

Demonstrable LTM results

Ensure supportive management team

Clear road map

Maximize sale price

20-60:1 ROI
The future of due diligence for private equity and our intelligent automation
The standard due diligence traditionally carried out by firms is, under normal circumstances, usually adequate – but we no longer live in normal times.
What Our Clients Say
Experience the difference
Due Diligence & Post Merger Success Stories
Driving measurable and sustainable change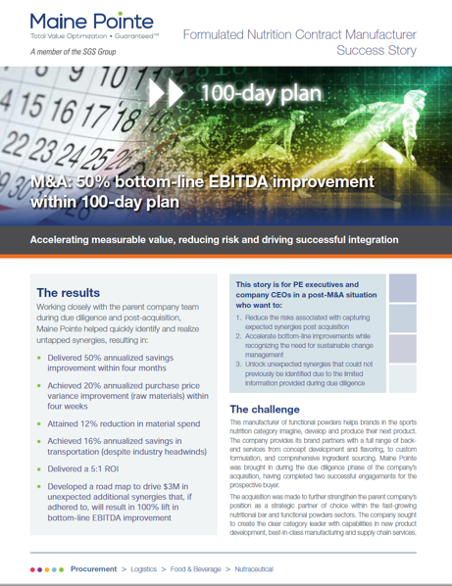 Post due diligence, the first 20% EBITDA savings were realized within the first 30 days of the 100-day plan.
Read Story ➔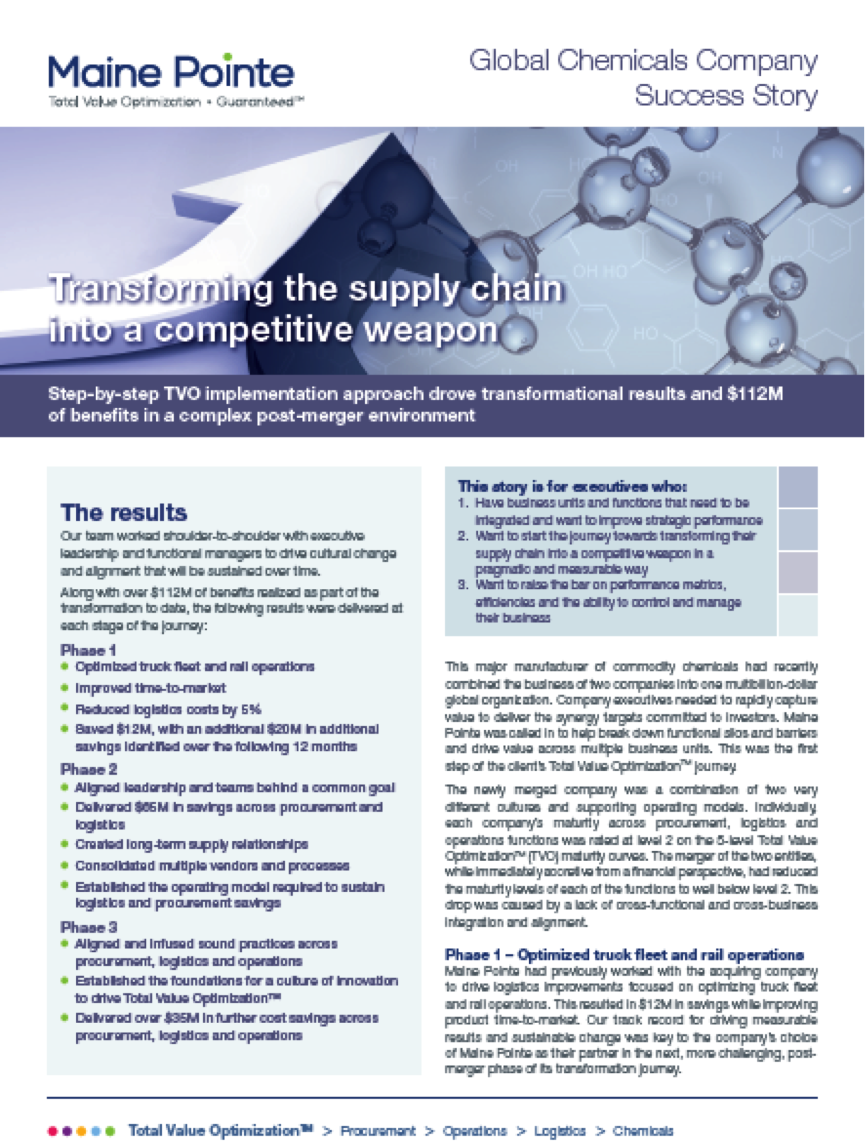 Step by step TVO implementation drove transformational results and $112M of benefits in a complex post-merger environment.
Read more ➔



Talk to our merger integration and due diligence consultants
Have a particular business challenge you'd like to address?
Submit this contact form to speak with one of our executives.