The Time for Action is Now
Supply chain professionals work tirelessly to optimize their procurement, operations, and logistics networks and create a competitive advantage for their companies. However, that's not enough anymore. From the Board and CEO down, leaders must manage the environmental and social impacts of their end-to-end supply chain or face the wrath of consumers and investors.

Taking a Total Value Optimization approach to ESG improvement
We accelerate measurable improvement across the plan-buy-make-move-fulfill supply chain to deliver the greatest ethical value to stakeholders at the lowest cost and risk to business through Total Value Optimization™.
Our hands-on implementation experts work with executives and their teams to rapidly move up the Total Value Optimization (TVO) Pyramid™ and ESG maturity Pyramid.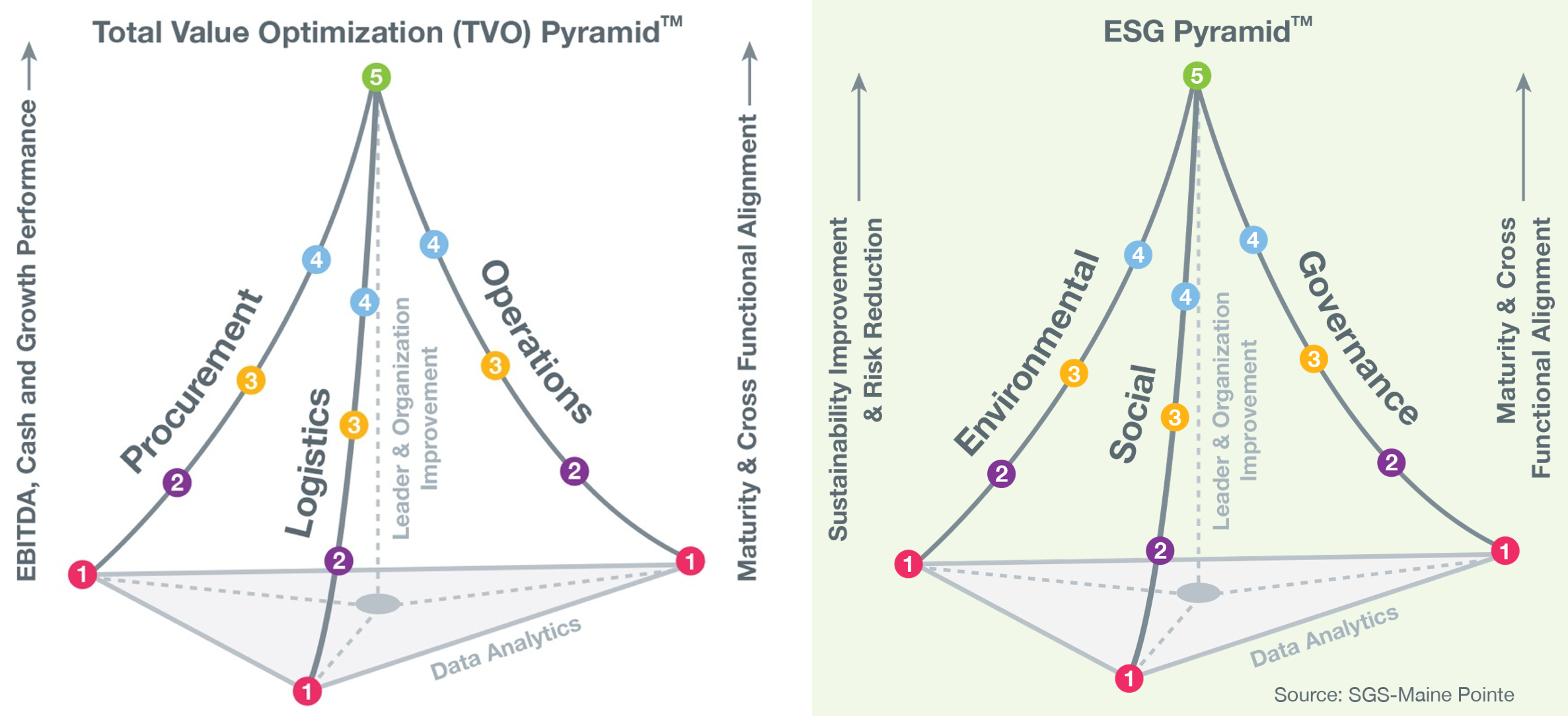 Find out where you are and how to improve measurable performance
Our due diligence, analysis, improvement, training and certification services help clients understand where they are today and provides a pragmatic accelerated action plan and implementation program tailored to your needs.
To find out more, email: ESGimprovement@mainepointe.com
The what, why and how of ESG as well as best practices and ROI
Sign up for a three-part insights series to help CEOs and supply chain professionals navigate the ESG landscape.
You can download the first article and subscribe to the series of insight pieces by signing up here.