Be a Brexit Winner: 4 Steps Every Food and Beverage CEO Can Take
Brexit concerns are weighing on executives' minds
Britain's decision by a slim majority to leave the EU left many in the F&B industry reeling. Fifteen months later and with less than 2 years to reach an agreement on what post-Brexit Britain will look like, there are still many more questions than answers. How has more than a year of uncertainty impacted the F&B industry and what can executives do now to sustain and grow their business? The reality is that unless every CEO has an appropriate and rigorous plan, Brexit could create some significant problems.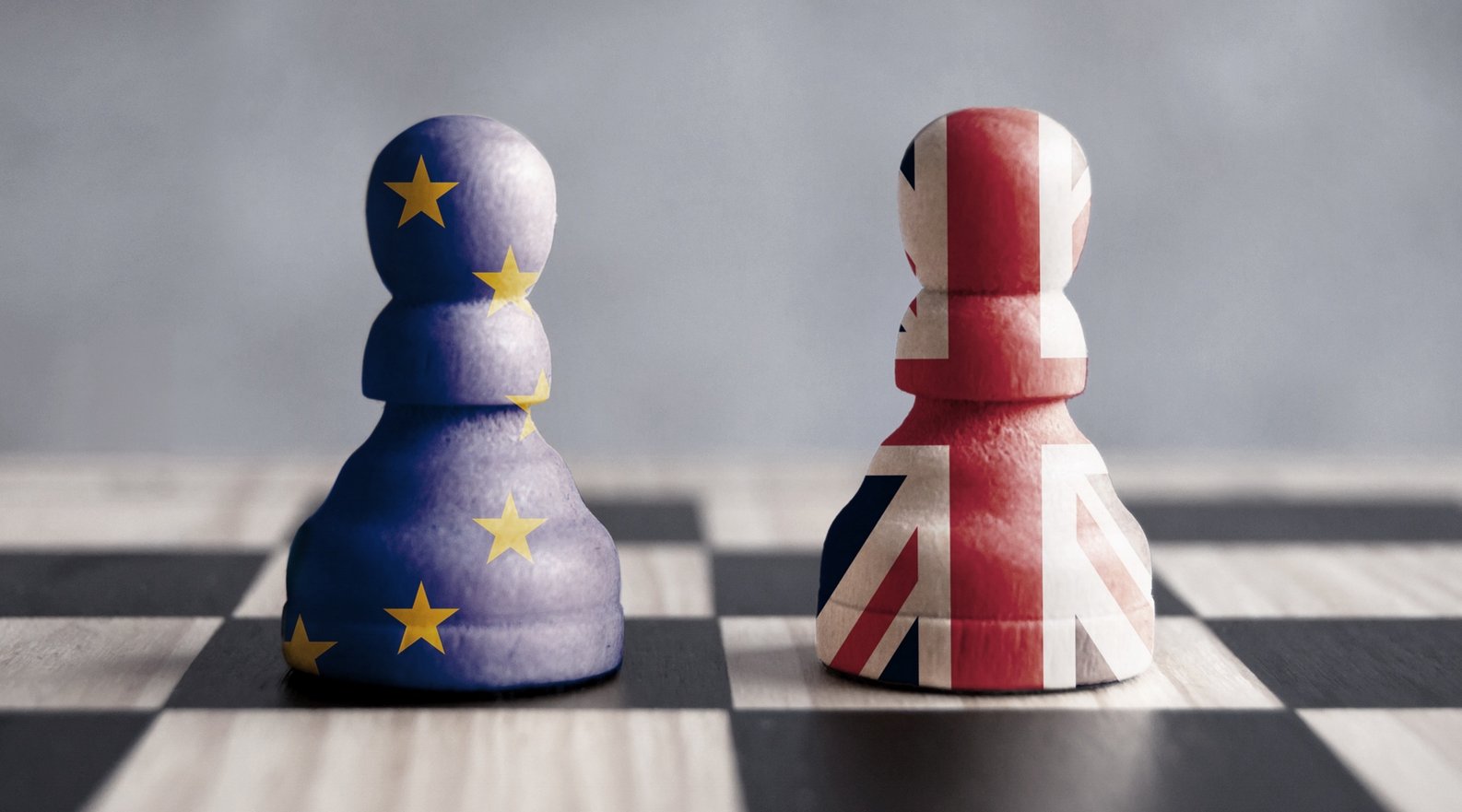 There's no denying that Britain's withdrawal from its 40-year relationship with the European Union could be painful for many in the F&B industry. In our discussions with medium-sized operations, those with a turnover of between £200M and £2 billion, industry executives and PE firms have been sharing some of their concerns:
The sector employs 100,000 workers from the rest of the EU and, with a significant fall in net migration in the year to March 2017, executives are justifiably concerned about the future

In an industry that's heavily dependent on imports of ingredients and products from the EU, a weak GBP has already impacted the cost of raw materials.

Exporters are faring better. In particular niche products such as premium branded Scottish whisky and beef, but generally British products may increase in price if we no longer have the advantage of a single market.

What about H&S standards?

What will be retained from EU law and what will change?

Will European companies continue to invest in the UK or will they look elsewhere?
As one owner and senior practice partner at a PE firm with investments in the food industry tells it:
"I am putting things on hold in terms of investing in UK food companies. Even with the companies I have already invested in, I am feeling concerns. Many of our, mostly Polish, workforce are choosing to leave and I am struggling to replace them. The lack of clarity of where Brexit is going means I can't see a best way forward."
Right now, nobody knows exactly what Britain will look like outside the EU. What we do know for sure is that to prosper in a post-Brexit world (and mark my words, there will be winners as well as losers) CEOs need to take action now to prepare for whatever comes their way.
Divergent thinking is the key
With so little clarity, it's easy to let inertia take over, but doing nothing is not the answer. In fact, doing nothing puts your business at risk. Now is the time to reassess your operational approach, and unearth new opportunities to improve EBITDA and enable growth.
Some executives are already planning to take advantage of potential business opportunities that will open up when EU trade restrictions are lifted. A representative of the Association of Hereford Beef Cattle Breeders told us they see a huge new opportunity in the opening up of the Russian market. Similarly, a high-level executive in a major Scottish whisky distillery sees Brexit as a golden opportunity to target the emerging middle classes in China and Russia. But what of the mid-market companies who don't have the benefit of an instantly-recognizable brand, where are the opportunities for them?
4 ways to be a Brexit winner
1. Think globally and develop a long-term strategic sourcing plan. Savvy CEOs are asking if it's worth flipping their focus to China, India, Russia. There's no doubt that, the lifting of trade restrictions will open up some significant opportunities but it's essential to fully understand the market. What does doing business in China or Russia really look like?
Maine Pointe has global experience in 30 countries, helping clients to directly source low-cost, high quality suppliers. Beyond that, clients are thinking about how to develop relationships in specific markets, who to talk to and whether they should enter into collaboration. When looking at growth you need advice on how products should be prepared for the new market and how to ensure appropriateness to that market. There is a certain amount of risk involved with entering into any new market, but you can limit that risk with thorough preparation.
We recently met with a Scandinavian food company which has made significant investment for a new Chinese food production factory. The CEO thought he had everything in place in his brand-new factory. However, he had insufficient data in respect of the different regional demands within the Chinese market and found himself needing to make significant changes to the production process in order to meet those regional demands.
I thought I had everything sorted but I didn't understand the different purchasing criteria," he told us.
Through our discussions he became aware that, with the benefit of a fresh pair of eyes, he may have chosen to spend his money differently.
2. Look for the opportunities in your business. Many executives are so involved in running their business that they struggle to find time to take a deep look at their procurement, operations and logistics. In our experience, there are almost always opportunities to improve EBITDA and cash and enable growth, even in the most mature organization.
3. Your current suppliers don't necessarily act in the way you expect from a "best supplier": Taking a fresh look and re-engaging with them could bring about mutually beneficial changes. In an industry dominated by narrow margins and furious competition, you need to reconsider your relationship with all your suppliers, existing or new. Holding a supplier forum to introduce potential new suppliers not only increases your options but also strengthens your negotiating position with incumbents.
4. Get ahead of the crowd: The food industry knows how to innovate, but is your company taking full advantage of new technologies and data analytics to differentiate yourself and be a leader in your market? Sophisticated use of data combined with new technologies can show you the shortcut to greater efficiency. Don't underestimate the power of data when it comes to your suppliers, logistics providers, manufacturing efficiency, the right markets to focus on and the most effective way of servicing those markets. Advanced data analytics provide deeper insight into KPIs and behavioral patterns that enable you to make better-informed decisions and run a company more successfully. Whether you are a new kid on the block or a long-established heavy hitter, all can benefit from these techniques.
It's time to turn your supply chain into a competitive weapon
For CEOs, now is the perfect time to invest in programs that drive out costs, release cash and enable growth -- we call this the "triple effect" and it's a direct result of taking a holistic, Total Value OptimizationTM (TVO) approach.
Brexit presents a chessboard full of options; the right move will vary depending on your company, products, brand and current profitability. With so much to consider, many CEOs are looking outside their organization for specialist support. Maine Pointe's TVO approach begins with a detailed situational analysis. We help you assess how to achieve the optimum for each major supply chain activity looking closely at how you purchase, manufacture and distribute and taking into account the organization demands and competitive use of data analytics.
Our industry and practice experts have significant experience working with food processors, grocers and restaurant business in Europe and the US. Together we can achieve measurable results and address the need to keep existing lines of product running while tackling new markets.
About Us
Maine Pointe is a global implementation-focused consulting firm trusted by many chief executives and private equity firms to drive compelling economic returns for their companies. We achieve this by delivering accelerated, sustainable improvements in both EBITDA and cash across their procurement, logistics and operations to enable growth. Our hands-on implementation experts work with executives and their teams to rapidly break through functional silos and transform the buy-make-move-fulfill supply chain to deliver the greatest value to customers and investors at the lowest cost to business. We call this Total Value Optimization (TVO)™.
Maine Pointe's engagements are results-driven and deliver between 3.5:1-12:1 ROI. We are so confident in our work and our processes that we provide a unique 100% guarantee of engagement fees based on annualized savings. www.mainepointe.com.