Is your supply chain and operation prepared for a surge in growth?
JP Morgan predict that, following a slowdown at the beginning of the year, growth should surge in Q3 of 2021*. Maine Pointe's Steve Delano considers how, fueled by a release of pent-up consumer demand and extra savings, this might affect the consumer discretionary sector. This digest outlines nine strategies executives should adopt now to ensure they are fully prepared for a surge in growth.
With COVID-19 vaccination programs underway, many people are cautiously optimistic that we should soon see some light at the end of the tunnel. Historically, major disruptions (i.e. the plague of 1918 and the attack on September 11) are frequently followed by a boom, and the current crisis may follow the same pattern. The desire and ability to get out of the home to socialize, dine, travel, return to the office, and exercise is going to have direct and trickle-down impacts for millions of businesses. This could mean 2021 is a boom year for consumer goods and retail businesses of all sizes. Overshadowed in the news is an estimated $7 Trillion in savings - an increase of $2 Trillion - that US consumers have accumulated**. If current projections of "herd immunity" in Q3 come to fruition, businesses need to prepare now. Those who do this will thrive, but on the other hand, those who 'wait and see' will, at best, lose out on growth opportunities. At worst, they will see an eroding market share and a competitive position. So, how prepared is your company (and your suppliers)?
One thing that I think is overlooked and unappreciated today - and this is not my baseline forecast - is that the odds are 2021 could actually be one of the best years for the economy in history." Morgan Housel, Behavioral Finance Expert (speaking to CNN).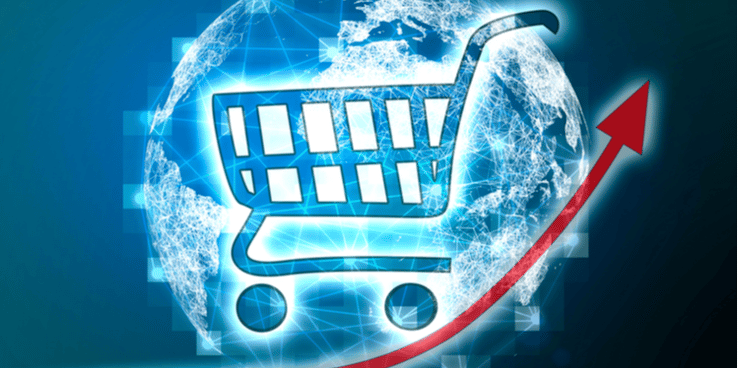 Nine key capabilities to prepare for a rebound
By now, you have most likely passed through the firefighting phase of the crisis and are constantly honing the damaged/weakened links to your enterprise and the linkages with your partners, be it materials or services like labor and transportation. You may already be engaged in the process of rebalancing and building supply chains that have better levels of resilience. This is critical to ensuring your business has an agile supply chain and digitally enabled operation of the future. It is Maine Pointe's view that the following capabilities are critical to your ability to spread and mitigate the risk in an uncertain economic environment to quickly adapt to demand surges in the year ahead
1. Data-led insights: Harness data analytics to gain visibility across the end-to-end supply chain and operation. Without this insight, it's likely your strategic planning will not be as precise or as coherent as it should be. Enhancing the decision-making process means you will be able to react to supply and demand disruptions quickly and to document, learn, and adapt.
2.Channel focus: Channel volume has shifted, and it may outlive the pandemic. We strongly believe you need to have a core channel that is consistently performing in the upper quartile (preferably in the 90th percentile or higher) of industry benchmarks. Your work doesn't stop there. You now must also be competitive with others in cost-to-serve and speed-to-serve. Fully understand the pros and cons of where you keep inventory and how you fulfill orders. For example, if your direct-to-consumer e-commerce channel is fulfilling from stores, has it been analyzed and proven to be the best fulfillment model? In other industries, such as wholesalers and manufacturers, develop strategies that will support your forward channels in the most flexible and cost-effective manner. Aligning your fulfillment support partners with visibility, communication, etc. is of the utmost importance.
3. Scenario planning: Use predictive analytics and regression modeling to run scenarios which prepare you for fluctuating demand patterns and variance in suppliers and their suppliers. Some companies invest in in-house resources, others will use a reputable third party. Regardless, you need to quickly know how to orchestrate your complex supply chain if there is to be demand surge by 10, 20, or even 40% higher in some product lines than your operating plan forecasts. Can your current value chain handle it?
4. Capacity and location: Understand the capacity throughout your supply chain starting with tier 1 and tier 2 suppliers. This includes transportation/fulfillment suppliers and the network, all the way through to the customer. Be aware of potential chokepoints and opportunities such as volume tier discounts. Ensure you have the ability to adjust and buy extra capacity. What sort of notice must be given to ramp up orders or secure more space on your various modes of transport? Mature organizations can use predictive analytics to adjust the distribution network and move product closer to demand.
5. Supplier optionality: Find, set up, and train multiple backup suppliers. Understand their label constraints, geo constraints, lead times, and possible disruptions. If you, or others in the organization, believe you cannot possibly change out suppliers, think again. It must be done thoughtfully and strategically, but it can provide a lot of value. Maine Pointe's Strategic Procurement Team has a track record of bringing in disruptors/non-incumbents to supplement or replace existing suppliers who will not fit the model of your future business.
6. Strategic partnerships: Develop win-win strategic partnerships with transportation providers, logistics providers, warehousing, etc. Nurture these relationships, communicate frequently with them, and ensure there is strong accountability on both sides. The trust and integrity built will pave the way for you to help them become more efficient providers.
7. Flow paths: Prepare back-up plans for flow path disruptions. Assume port disruptions, warehouse capacity constraints, transportation availability and constraints, labor issues, and tariffs and duties. Your commitment to the customer hinges on your contingency plans. Test models and alternatives with live costing to determine what to do if disruptions occur.
8. Limit touches: The multi-tiered, multi-stop, multi-touch supply chain model is coming to an end, maybe not overnight, but it is certainly becoming more streamlined because with every touch comes a cost, a complication, and a potential risk. As much as you can, determine destination early in the process (i.e. sourcing) to enable streamlined product placement and delivery.
9. Margin and profitability: Be prepared for most of this to cost your business more, at least in the beginning. You will be competing for capacity, speed, and availability/convenience. Ensure you have an in-depth understanding of each of the alternative landed costs so you can make data-led decisions.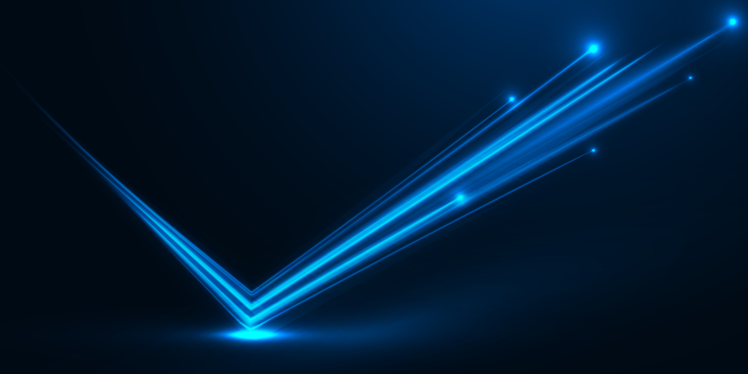 This is the opportunity to seize the day, bring back profits, exceed customer expectations and ultimately win the battle. Capitalizing on the future requires a different mindset and involves a whole new set of risks you may not have experienced before. The journey begins now with a detailed, digitally-enabled supply chain and operations strategy.

*JP Morgan Q1 2021 Economic & Market Update

** Analysis from ComprarAcciones

About Us

Maine Pointe, a member of the SGS Group, is a global supply chain and operations consulting firm trusted by many chief executives and private equity firms to drive compelling economic returns for their companies. We achieve this by delivering accelerated, sustainable improvements in EBITDA, cash and growth across their procurement, logistics, operations and data analytics. Our hands-on implementation experts work with executives and their teams to rapidly break through functional silos and transform the plan-buy-make-move-fulfill digital supply chain to deliver the greatest value to customers and stakeholders at the lowest cost and risk to business. We call this Total Value Optimization (TVO)™.

Maine Pointe's engagements are results-driven and deliver between 4:1-8:1 ROI. We are so confident in our work and our processes that we provide a unique 100% guarantee of engagement fees based on annualized savings. www.mainepointe.com