Visibility
•

Resilience

•

Speed

•

Optimization

•

Control
The need for a clear investment case and road map
Leading companies are planning to invest up to 5% of annual revenue on digitization over the next five years
Many executives remain uncertain of the benefits, given only one in 50 digital transformation programs have a measurable ROI business case*
All aspects of Industry 4.0 and digital transformation may not be right for you just yet, but accelerated improvement across your plan-buy-make-move-fulfill supply chain is something you can't afford to put off
Many businesses have already applied 'digital triage' to stabilize their business and overcome short-term connectivity and supply issues but what's next? Contact us.
First steps towards a digitally enabled supply chain
Total Value Optimization (TVO)™ is the pragmatic step-by-step approach to driving measurable value and digitally enabling the integrated supply chain for competitive advantage.


How we do it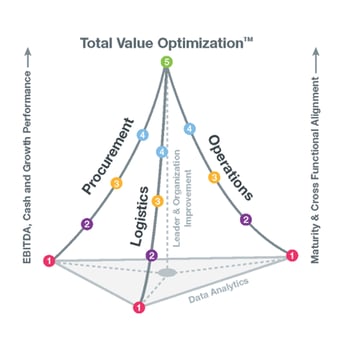 Breaking through functional silos and smoothing the path of cultural change are the keys to success.
Our hands-on implementation experts work with executives and their teams to rapidly move up the Total Value Optimization Pyramid™ to enable growth and digitally enable the supply chain.
Cross-functional expertise, change management and data analytics capabilities are critical components to driving synergy savings and a differentiated, on-demand customer service.

As Featured in
| | | |
| --- | --- | --- |
| | | |
| | | |
Click here
to read our digital supply chain thought leadership articles in the press.
Click here
to read our digital supply chain practical insights blogs.
---
The digitally enabled supply chain maturity attributes model
An enterprise is successful in becoming a digital business when it achieves a combination of digitalizing its current business models and pursuing new ones. The model below will help you assess where the opportunities are in your business and ascertain where you would like to be.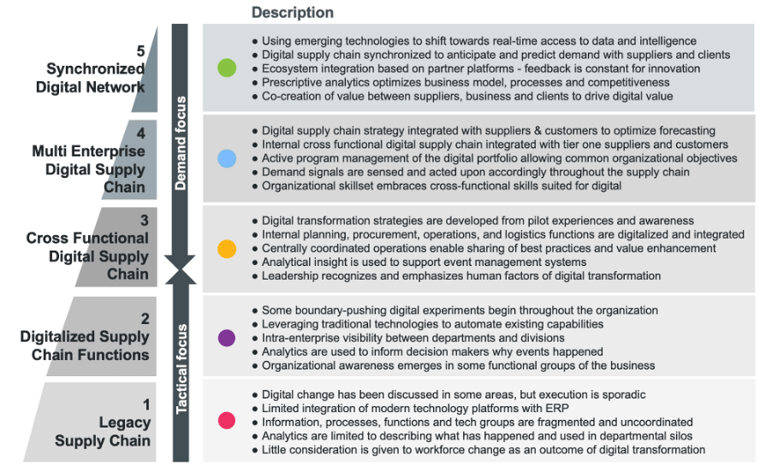 Enhanced visibility to demand planning for logistics and operations delivered $45M
Working for a multibillion-dollar energy company Maine Pointe's digital, logistics and operations teams helped deliver better control, greater accuracy and increased visibility of the client's aviation, ground transportation and lodgings divisions. By shifting the business to run dynamic demand forecasting with predictive analytics to deliver advanced operations planning, we helped the client save $45M on sustainable basis across three divisions and reduce carbon emission equivalent to 2,173 vehicles taken off the road.
Triple effect of cash, cost and growth
After applying TVO across three corporations, both public and private equity owned, we generated $290M in EBITDA. $310M in cash, and growth through improved customer responsiveness. Every company and CEO should consider implementing TVO."
Jim Voss, CEO, Vectra
Get in Touch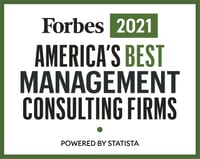 We have the remote delivery capabilities and industry expertise to help accelerate your digital supply chain and operations initiatives immediately. Contact us to discuss how we can help your organization build the foundations for a resilient, agile, digitally enabled supply chain and operations of the future.
*Global Supply Chain Institute