Why your Business Needs a Digitally Enabled Supply Chain and Operations and How to Get Started
Your questions answered
The global crisis has shone a light on the vulnerabilities of today's global supply chain and operations model. In response, many businesses have already applied 'digital triage' to stabilize their business and overcome short-term connectivity and supply issues. Executives are now asking, "what's next?"
How can you overcome short-term supply challenges and build the foundations for a resilient, digitally enabled, agile supply chain and operations of the future?
As supply chains rebalance and businesses face an unpredictable future, a digitally enabled supply chain and operations has, for many business leaders, moved from an aspiration to imperative. However, executives often remain confused about the business case for digital supply chain transformation and what the implementation journey should look like. Understandably so; maintaining and adapting operations to fast-changing events is undeniably complicated, but with the right combination of data, technology and human judgment it is possible. To help chart the journey, we have developed a three-stage roadmap which highlights key initiatives businesses need to take at each step.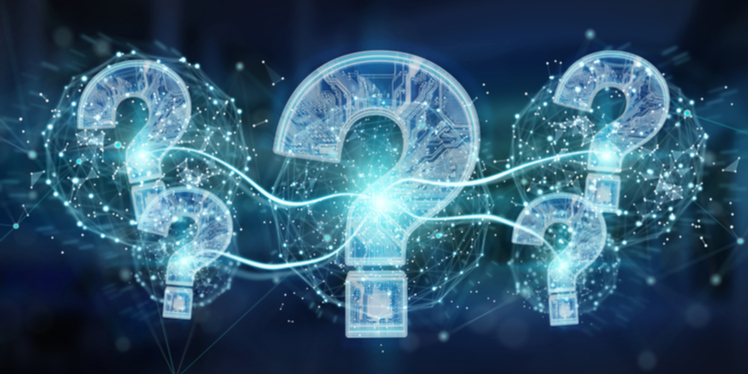 Why do traditional supply chain models no longer cut it?
The truth is, traditional systems, data and processes simply don't provide the rigor necessary to plan the best response. Instead, every executive needs to take a fresh look at their supply chain and recalibrate it. By now, you have most likely passed through the firefighting phase of the crisis and are assessing the damage/weak links to your system. You may already be engaged in the process of rebalancing -- building supply chains that have better levels of financial, competitive, and legal resilience. What you need now is an accelerated pathway to build a resilient, digitally enabled, agile supply chain and operations to protect your business in the future.
What is a digitally enabled supply chain, how does it work and what does it attempt to accomplish?
Before the pandemic hit, most businesses saw the adoption of new technologies as a way to drive efficiency and a strategic direction they should take in the medium to long term. That perception has shifted in the last few months. Now the case for many digital transformation initiatives is centered around the imperative to create greater visibility and resilience in the supply chain to insulate it against future disruptions and ensure corporate survival.
The most important point to remember is, supply chain digitalization isn't just a technology fix. It's about leveraging the technology, along with the right processes, people and appropriate company culture, to increase visibility, improve decision making and deliver consistent value at low risk across the supply chain. Given the impact of the pandemic we believe this is an essential evolution as organizations move rebalance. Going forward, the ability to identify and implement the best combination of data, technology, people and processes will define those that most successfully adapt and evolve.
In our view, the digitally enabled supply chain business case is interwoven with a Total Value Optimization (TVO)™ approach. As you move up the TVO maturity pyramid, using digital as an enabler, you improve measurable cost, cash and EBITDA growth performance while reducing risk. The ultimate business case for digital transformation is that it enables you to create a demand-driven, synchronized supply chain and operations which delivers competitive advantage.
---
In our next article, we will discuss some of the opportunities new technologies present, as well as looking at some common mistakes organizations make when embarking on a transformation project.
Alternatively, click here to download our FAQ, The Resilient, Agile, Digitally Enabled Supply Chain and Operations of The Future; Your Questions Answered.
About Us
Maine Pointe, a member of the SGS Group is a global supply chain and operations consulting firm trusted by many chief executives and private equity firms to drive compelling economic returns for their companies. We achieve this by delivering accelerated, sustainable improvements in EBITDA, cash and growth across their procurement, logistics, operations and data analytics. Our hands-on implementation experts work with executives and their teams to rapidly break through functional silos and transform the plan-buy-make-move-fulfill digital supply chain to deliver the greatest value to customers and stakeholders at the lowest cost and risk to business. We call this Total Value Optimization (TVO)™. Maine Pointe's engagements are results-driven and deliver between 4:1-8:1 ROI. We are so confident in our work and our processes that we provide a unique 100% guarantee of engagement fees based on annualized savings. www.mainepointe.com