Companies turn to digital solutions to react and adapt faster to change; improve their business; and push the boundaries of decision making. Among other advantages, digital solutions will:
Streamline operations.
Reduce costs.
Increase visibility into the entire plan-make-buy-move supply chain.
Build in more time for innovation and value creation.
Increase speed to value.
Enable protective monitoring and mitigation of risks.
Improve compliance.
Deliver actionable insights for data-based decision making.
As the #1 supply chain and operations firm in North America, our results-driven approach is tailored to your issues. We integrate digital solutions across planning, procurement, operations, and logistics to answer your most pressing supply chain questions.
What is your digital solutions perspective?
Some companies concentrate their digital solutions in operations; they might aim, for example, to increase throughput and efficiency by transferring repetitive tasks to sensors, artificial intelligence (AI), and the internet of things (IoT). But the value of digital solutions increases when they encompass the entire supply chain.
Among other goals, digital solutions can be tailored for:
Demand planning and capacity analyses (planning)

Asset performance and quality analytics (operations)

Spend profile and cost analytics (procurement)

Network and route planning optimization (logistics).
These and other digital solutions help to align capacity, release working capital, improve efficiency, enhance visibility, and provide roadmaps and tools for growth.
Our expertise and unique approach accelerates the achievement of your technology goals, including optimized service levels, minimized costs, and improved resilience and agility.
We use descriptive analytics to determine what happened; diagnostic analytics to understand why it happened; predictive analytics to forecast what will happen next; and prescriptive analytics to determine what should happen.
Our digital solutions deliver results on a timetable tailored to your business goals.
Step #1: Data acquisition
Connect to and transform data from your internal systems.
Visualize the supply chain, including facilities, partners, flow, supply and demand, and costs.
Access relevant industry and competitive data, including best practices and trends
Step #2: Build the database
Define inbound and outbound flows.
Test and validate costs, processes, and metrics.

Step #3: Run scenarios
Create and run models, including financial, procurement, manufacturing, transportation, and distribution.
Evaluate new policies and new products.
Test demand and production capacity.
Ask "what-if?"
Create an Iterative feedback loop, with on-going assessment, verification, and reporting
Step #4: Make recommendations
Identify gaps, opportunities, and risks

Identify ways to optimize the supply chain to reach profit, revenue, and service targets.

Develop an implementation roadmap.
Step #5: Implement
Develop strategies based on scenarios.

Engage in knowledge transfer and training.

Provide support for engagement workstreams.
Digital platforms we leverage
Leveraging the right expertise is crucial for a company's future stability and growth. Our data analysts are adept at leading digital platforms in the supply chain and operations industries, specializing in deciphering complex data to uncover actionable insights.
With a deep understanding of both technological and business aspects of operations, they can identify trends, reduce operational costs, and enhance profitability. Additionally, our analysts are trained to communicate their findings effectively to key stakeholders, ensuring that the insights derived can be acted upon promptly. Partner with us to unlock your company's full potential and secure a prosperous future.
Tableau
Bringing analytics to life with AI and personalized insights.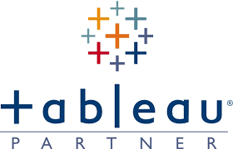 Bonfire
e-Sourcing allow procurement teams to advocate for tools that will streamline competitive events, optimize collaboration between procurement and the rest of your company, and get procurement remote work-ready.

dSilo
ProcureGPT complements your existing contract management and procurement systems to address spend leakage, contract compliance and missed opportunities. Intelligent insights and actions via a natural language interface to augment human talent.

Alteryx
AI-driven insights that automatically overcome volatility and disruptions for supply chain planning.

Logility
Driving positive business outcomes by enabling fast, self-service, data-driven decisions.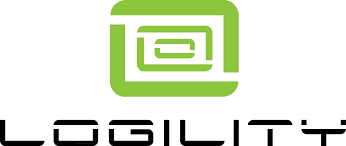 Microsoft
Securely increasing connectivity and productivity.

Digital solutions goals
We integrate multiple operations research algorithms, solvers, and data visualization tools to deliver valuable decision-support solutions for many of the most challenging supply chain issues.
Our advanced data analytics and modeling enable you to:
Identify risk mitigation strategies, including regulatory risks.
Identify opportunities, including an improved competitive position.
Determine true costs and their service implications.
Understand industry trends and their impact.
Evaluate alternatives.
Optimize your network.
Understand the effects of choices on your end-to-end supply chain.
Customer and Industry Market Research
Research into current, 5-year, and 10-year trends helps you anticipate and meet the impact and risks for your company.
We focus on
Required Capacity, Capability, and Costs
Cost Analysis by Region and Product Line
Creation of a Digital Baseline Model
Identification and Narrowing of Options.
Risk Assessment
Risk factors are identified and assessed by scenario. Then benchmarking and gap analysis clarifies the strategic alternatives.
We focus on
Identifying Internal and External Risks
Ranking and Evaluating Risks
Assessing Regulatory Risks, Constraints, and Opportunities
Identifying Risk Mitigation Strategies and Costs.
Labor and Logistics Assessments
Research and advanced data analytics determine labor availability, logistics, and costs for implementing various scenarios and their implications for servicing customers.
Data analytics and modeling pinpoint the skill gaps and the best way to meet your labor needs. Logistics costs and carbon emissions go down and efficiency increases when fleet size, vehicle routing, transport mode, and location of warehouses are optimized.
We focus on
Comparing Existing Headcounts, Productivity, and Skills by Location
Mapping the Existing Logistics Network
Reducing Labor and Transport Costs
Improving Service Levels and Customer Satisfaction
Assessing Risks to the Strategic Roadmap.
Competitive Landscape Analysis
Industry research and expert insights provide a comprehensive assessment of the competitive landscape.
We focus on
Evaluating the Effect on Market Share
Determining Which Suppliers Are Best for Business
Identifying Impacts on Supply and Demand.
The impact of our approach
Customer and market research benefits
Identify issues earlier before business results are impacted.


Continually adapt to align with changing market conditions.


Identify gaps, risks, and opportunities.
Risk assessment benefits
Anticipate impact of and mitigate disruptions.


Improve management.


Build on step change improvement.
Labor and logistics assessment benefits
Reduce costs while meeting service requirements.


Create culture of collaboration and continual improvement.


Assign scare resources for maximum impact.


Achieve business goals.
Competitive landscape analysis benefits
Continually evaluate position in the marketplace.


Determine which decisions will have the greatest impact.


Deliver insights for better decisions.
Digital solution case studies
Company Description
Project Scope
Results


Agricultural & industrial Products

Total Value Optimization™, Supply Chain Network Design




Tens of millions of EBITDA improvement
Improved competitive position in the market
Identified margin improvement opportunities
Reviewed operations through near real-time visibility and insights
Equipped team with a sustainable process on how to continuously model, refine and optimize


Provider Semiconductor Products & Services


Optimized Investment Decisions; Reduced Risk; Increased Optionality

Built a capacity profile across the organization's existing manufacturing operations.
Developed a 10 year demand forecast with capacity requirements across multiple geographic markets.
Ran 'what if' scenarios using the latest data analytics tools.
Developed a supply chain and operations capacity/demand playbook for future use
Gave the board confidence to make the right multibillion dollar investment decisions based on risk, cost and service.


General Procurement Organization


Advanced Analytics & Simulation





365,000 Line Items Captured in 75 days
$3M Annualized Benefits
20% EBITDA Improvement
7% Growth in Group Volume


Supplier of Food Ingredients



Increased Data Maturity; Improved Demand Planning




$7.2M Annualized Benefits
60% Drop in Cancellations of Orders
20% Fuel Savings (Retail & Bulk)
275% Throughput Increase at Plant 1
135% Throughput Increase at Plant 2


Provider of Commercial Explosives for Mining Industry

Advanced Analytics & Simulation; Improved Strategic Decisions





Provide "One version of the truth."
Implement self-serve analytics dashboards providing near real-time visibility into logistics operations and financial metrics.
Develop digital twin of complex multi-mode logistics network.
Support strategic decision making with complex scenario modelling to improve costs, service, and profitability.
Accelerate digital maturity by years.
Trustworthiness of AI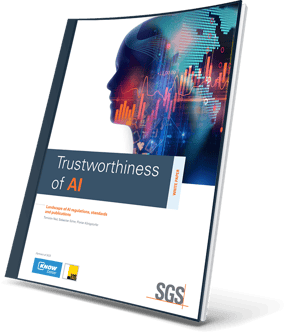 Maximizing ESG ROI through advanced analytics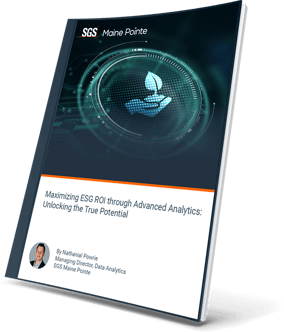 Our Blog: Trends and best practices for the E2E supply chain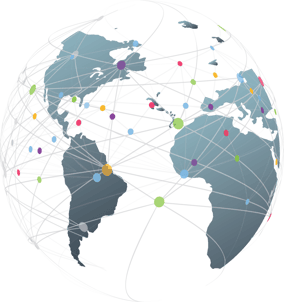 Ready to speak with a consultant?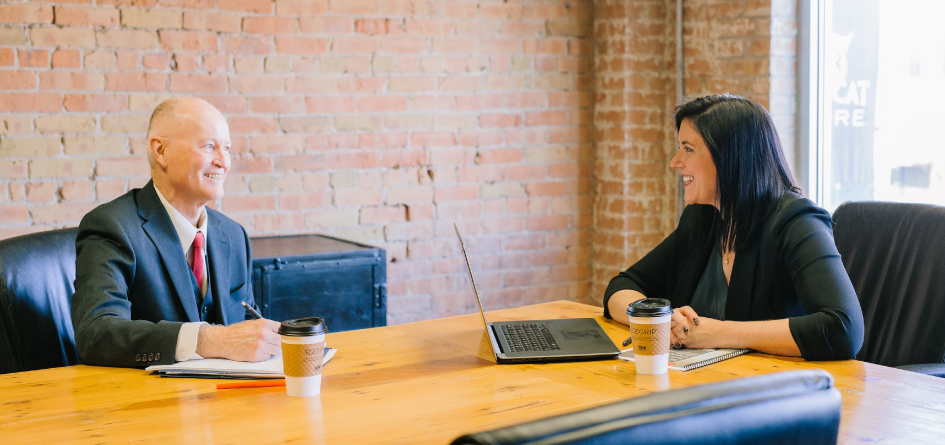 Talk to us
From rapid sprints for short-term gains to transformation for competitive advantage we are here to get you there.