Operations Excellence Approach
SGS-Maine Pointe's hands on, accelerated approach to operations excellence and industry 4.0 is pragmatic, measurable and focused on transforming complex cross functional processes into integrated lean, efficient and progressive outcomes for competitive advantage.

Our data analytics, change and operations implementation experts have the onsite/offsite service delivery capabilities, cultural change and industry expertise to help accelerate your operations and supply chain improvement initiatives.

With an ROI-driven, accelerated and digitally-led approach, we typically deliver 10-20% in measurable savings, in addition to other associated benefits. Engagements are underpinned by a unique 100% fee guarantee.

Our smart approach to operations excellence is integrated into our end-to-end supply chain and operations transformation approach called Total Value Optimization™.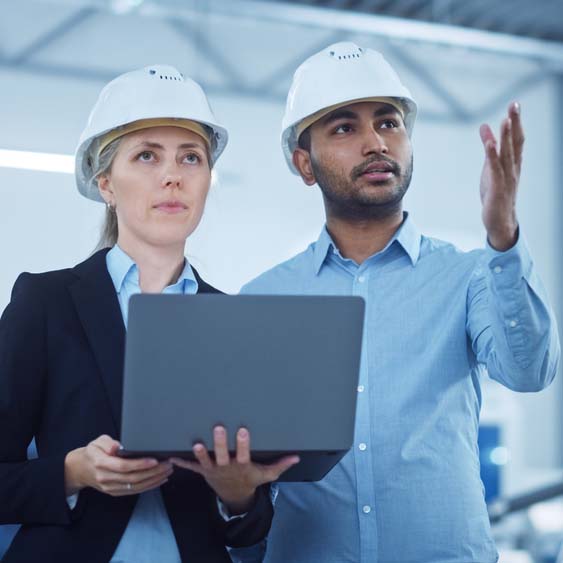 Enhance production capacity to fulfil revenue orders


Improve production throughput and efficiency


Improve demand forecasting accuracy


Optimize direct/indirect labor efficiency


Improve supplier optionality and visibility


Improve distribution optionality & route optimization


Optimize process flow from receiving through shipping


Eliminate silos and drive cross-functional alignment


Drive measurable improvements in cost, cash, resilience and growth ​
​
Sales & Ops Optimization Perspective Paper
This SGS-Maine Pointe Perspectives Paper is recommended reading for CEOs and PE executives who want to achieve S&OP excellence in their supply chain and includes.

It covers:


Six critical S&OP success factors
Key principals for S&OP implementation
Case studies demonstrating the benefits derived from successful S&OP implementation
What Our Clients Say
Experience the difference
Operations Excellence Success Stories
Driving measurable and sustainable change
Delivered $125M in EBITDA improvements and released $150M in cash across the organization.
Read Story ➔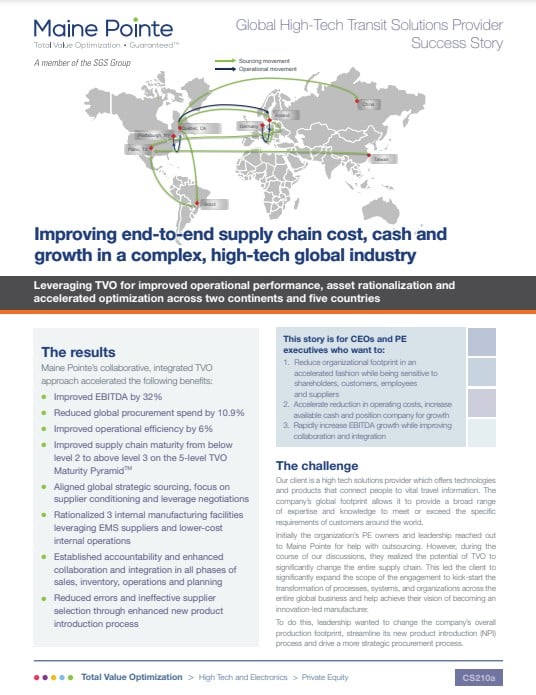 Improved EBITDA by 32% and rationalized 3 manufacturing facilities and improved operations efficiency by 6%.
Read Story ➔

Talk to us
Have a particular business challenge you'd like to address?
Submit this contact form to speak with one of our executives.