Sourcing Optimization Approach
SGS Maine Pointe's sourcing optimization implements our rigorous six-step procurement process to achieve measurable improvements not only in cost but also quality, service, speed to market and risk.

Sourcing optimization leverages SGS-Maine Pointe's data analytics, strategic procurement, leader & organization improvement and industry supply chain subject matter expertise.

This includes a detailed process of spend profiling to enable category specific cross- functional teams (SGS- MP & client) and breaking through functional silos and transforming procurement into a high value strategic procurement function.

We employ a rigorous baseline and evaluation process to ensure the client can track the achievement of the savings/benefits and install a procurement management operating system (PMOS) to ensure they continue to drive sustainable realization, as part of our part of our Total Value Optimization™ approach to value creation.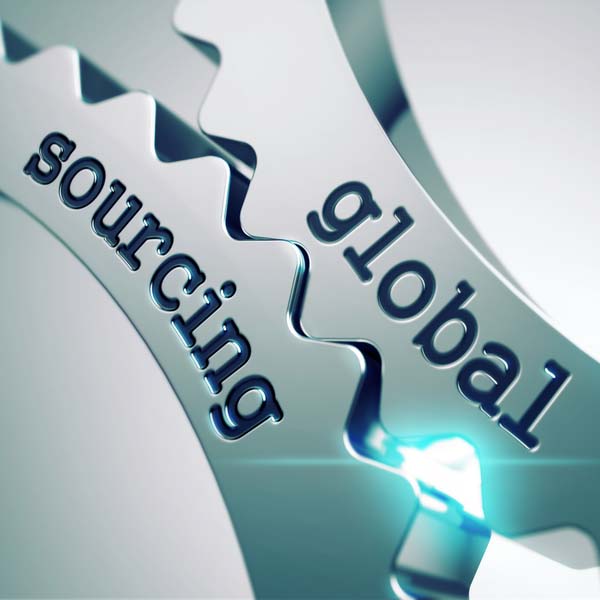 Improve profitability through reduced cost of goods sold (COGS)


Reduce total cost of ownership


Enhance supplier relationships allowing for collaborative cost optimization and value creation


Increase supplier optionality and risk mitigation


Improve cost, quality and price visibility


Enhance supplier performance management


Eliminate silos and drive cross-functional alignment



Drive measurable improvements in cost, cash, resilience and growth ​
What Our Clients Say
Experience the difference
Sourcing Optimization Success Stories
Driving measurable and sustainable change
Driving value and savings in a double-digit inflationary global market
Read Story ➔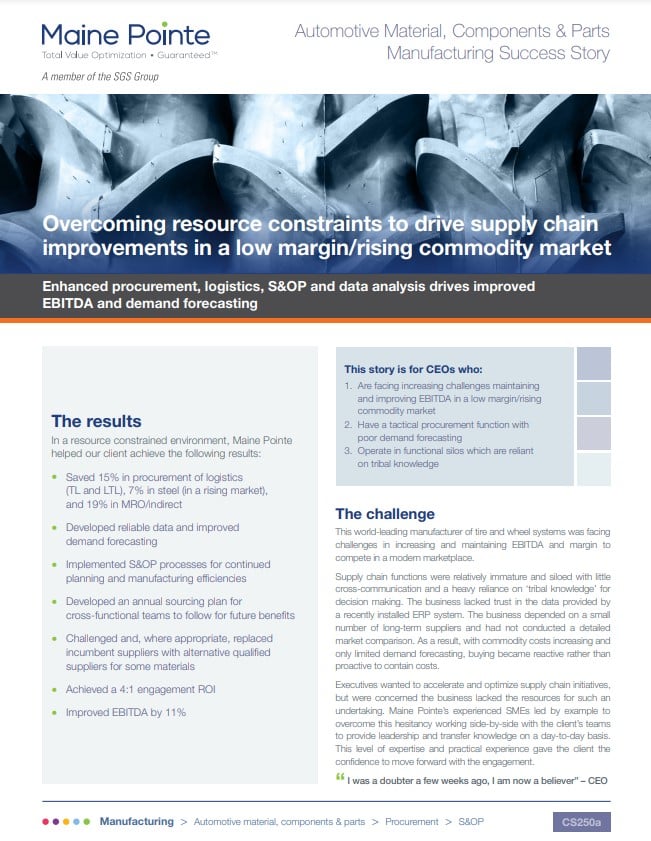 Improving EBITDA by 11% in a low margin/rising commodity market
Read more ➔

Talk to us
Have a particular business challenge you'd like to address?
Submit this contact form to speak with one of our executives.