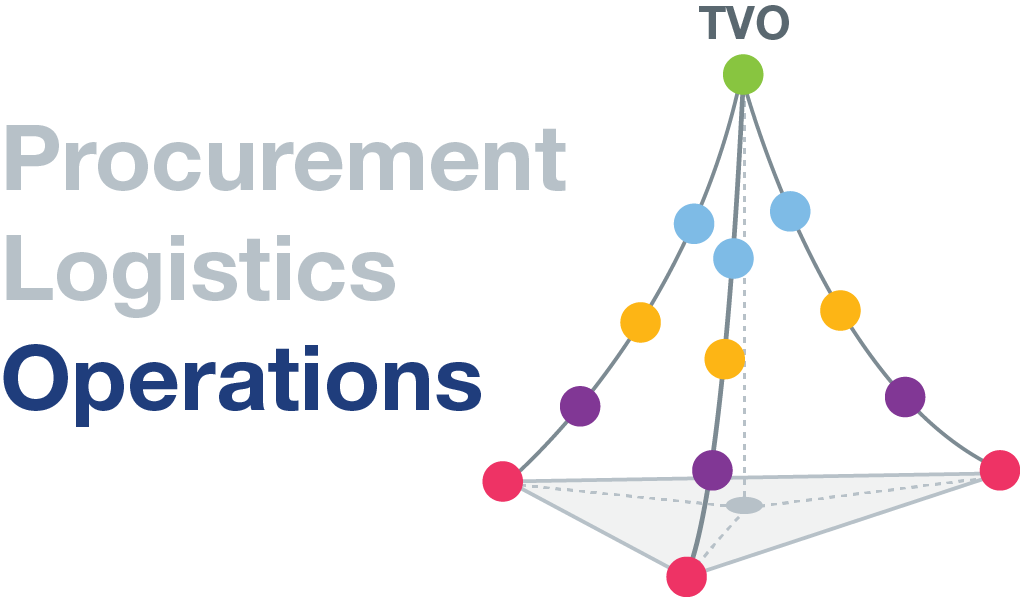 Operational excellence through value stream integration, synchronization and data analytics
In today's environment, business leaders are pressed to deliver more value-added goods and services for less. The global pandemic has laid bare the cracks in today's supply chain and operations model, forcing business to look again at their short-mid and long-term strategies. Survival depends on the ability to identify and plan for future risk events and quickly implement process improvements. Leadership needs an agile digitally-enabled supply chain and operations model that synchronizes procurement, manufacturing, logistics and fulfillment operations to anticipate demand. North American and European businesses are seeing the downside of depending too heavily on a limited number of offshore suppliers and manufacturers. In the short term, manufacturers are introducing increased flexibility to ensure continuity. In the mid to long term, many are giving greater consideration to the advantages of reshoring or near-shoring all or part of their manufacturing operations.
Board directors are already asking CEOs hard questions about how they will support recovery in FY2021, how they will be able to mitigate the risks that are still emerging, and how they will be able to identify new opportunities not just for survival, but for continued growth as well.
We can help
Maine Pointe's value proposition in operations is pragmatic, measurable and focused on transforming complex processes into lean, efficient and progressive outcomes for competitive advantage. Our implementation experts have the onsite/offsite service delivery capabilities and industry expertise to help accelerate your supply chain initiatives immediately. In addition, as a member of the SGS group, our clients have access to the world's leading independent inspection, verification, testing and certification company.
Achieving Total Value Optimization
As specialists in procurement, logistics and operations we have the track record of accelerating measurable improvement across the plan-buy-make-move-fulfill supply chain to deliver the
greatest value to customers
and stakeholders
at the
lowest cost and risk to business.
---
Our service offerings
---
Client testimonials
Maine Pointe's well-educated professionals with their significant, practical, hands-on experience brought a unique set of competencies to the partnership. Specifically, their capabilities and deep expertise in Operations Excellence and Logistics provided significant ROI across several of our divisions. They met or exceeded our expectations."

James R Voss, Executive Vice President, Global Operations, Solutia Inc.
---
The Maine Pointe team applied a 'roll up your sleeves and get to work' approach to our engagement that identified areas for improvement as well as detailed processes to implement and monitor the success in sales and operations planning, maintenance and operations. Their team blended seamlessly with our personnel to work great together. All of the Albemarle team members enjoyed their interaction with Maine Pointe and appreciated the leadership style that they brought to the project. We feel that our investment in Maine Pointe was well worth it; the project rendered the tools and processes necessary for us to sustain improvements.

Luther C. Kissam IV, President, Abermarle Corporation
---
I would like to commend you for doing an outstanding job on our recent engagement to implement a Management Operating System and fast track a strategic procurement initiative to drive operational improvement in our business. The objectives were to drive double digit percentage improvement in our EBITDA by achieving 10% savings in our manufacturing costs and more than 5% savings on our raw material spend. I am pleased to say we met those objectives on time and within budget. Maine Pointe's Total Value Optimization (TVO) and procedural approach, coupled with an accelerated schedule, were the key reasons behind our decision to move ahead with the engagement."

Devlin Riley, President, Borchers
---
Get in touch
We have the remote delivery capabilities and industry expertise to help accelerate your supply chain and operations initiatives immediately. Contact us to discuss how following our three-step roadmap can set your organization on course to stabilize-recover-rebalance and build the foundations for a resilient, agile, digitally enabled supply chain and operations of the future.