Building Supply Chain Resilience Through Optionality: Five Key Areas to Consider
The rapid spread of the global pandemic has added another layer of disruption to the economic and global trade challenges businesses faced at the beginning of the year. As governments around the world introduce unprecedented measures to halt the spread of the virus, there is no area of the end-to-end supply chain that isn't feeling the impact.
Business leaders are under enormous pressure to quickly formulate a strategy to limit short-term disruption, support recovery in the mid term, and ensure greater supply chain resilience in the longer term. As the vulnerabilities of global supply chains are exposed, this de-risking strategy needs to focus on developing the ability to quickly create optionality in terms of suppliers, manufacturing locations and modes of transportation. Even with so much uncertainty, there is still a great deal that businesses can do to reduce the risk as they navigate the way forward.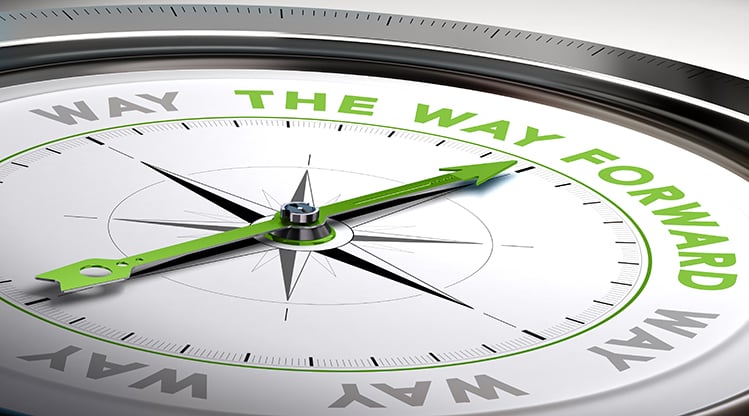 De-risking the plan-buy-make-move-fulfill supply chain
1. Plan
Before you can begin to navigate the way forward, you need complete visibility of where you are right now. This is the 'stabilization; phase of your de-risk strategy. If you haven't already done so, this is the time to establish your control center with cross-functional leadership working together. Identify and quantify the most immediate risks/threats to supply chain continuity and where the gaps may lie and align behind an end-to-end strategy to reduce risk in your supply chain now and in the future. With velocity as the driver, this phase of the journey centers around rapid enhancements to reduce costs and release 'fast cash' where possible. It is also the right time to initiate a sourcing optionality program to identify new sources of supply by region and geography and look at the optimal mode of transport to limit delays.
In the mid to long term, a series of supply chain, contractual, logistics, operational, quality system, capacity and global sourcing process assessments should be performed to limit your exposure to future risk events.
2. Buy
The planning phase will almost certainly expose weaknesses in your sourcing strategy. Use the insights gained to create supplier optionality and limit exposure to future risk events. In the short term, this means identifying and risk assessing viable alternative suppliers in different geographic regions (onshore, nearshore, offshore) and streamlining the qualification process so you can start working with them sooner rather than later. Supply chain leaders need to acknowledge that supply chain development is a necessary investment in their firm. It may also mean having a candid talk with your existing suppliers to see if you can negotiate more favorable terms.
Moving forward, in the mid to long-term, establish a robust process to map the resilience and processes of your supplier base from a quality of supply basis. For example, we use SGS' database which is the world's largest inspection, testing, verification and certification database to identify and ensure the use of quality suppliers.
3. Make
Shifting supply and production to each of your major markets is not an easy task but, with the right support, it is possible. A robust strategy for production location selection is an imperative in the medium term to minimize exposure to risk events. By taking a look at your onshore, nearshore and offshore manufacturing footprint, the process should aim to rebalance a wide range of critical factors including improved operating requirements, increased cost efficiency and access to new markets. It may also involve an assessment of the advantages and disadvantages of reshoring manufacturing. This strategic exercise should result in a methodical recalibration of the ecosystem to mitigate risk, and take advantage of any long-term benefits and new capabilities.
In the mid to long term, as we enter an era of rapid implementation of digitization, technologies such as additive manufacturing (3D printing), this will allow aspects of production to take place close to the customer's site, lowering transportation costs, reducing on-time delivery risks and improving customer service.
4. Move
Recent events have caused significant disruptions and shortages in transportation by sea, air and land with some reports predicting a 20 percent slowdown at US seaports between January and April and air cargo faring little better. Europe's largest ports have warned of a significant hit to container volumes with 46 percent of sailings on the Asia-North Europe route cancelled in February and trucking logistics to and from ports presenting an additional challenge. One immediate action is to validate the logistical implications and alternatives identified during the planning stage and implement any associated changes. Diversification of the supply chain is something that should be considered to mitigate the short-term impact. However, in certain circumstances, it may not always be the right option. Where it makes sense to do so, operators must quickly identify and qualify alternative suppliers and modes of transportation to ensure continuity.
In the mid to long term, as businesses enter the recovery and rebalancing phases of their supply chain response, we may see a shift to a decentralized approach to warehousing and stock keeping. Those who have run shy of embracing digital supply chain technologies should look to data analytics as well as supply chain modeling, optimization and simulation software to monitor and prepare for future risk events
5. Fulfill
For businesses that did not have a robust supply chain risk management plan in place, overcoming today's complex challenges will require swift action to explore alternative supply, manufacturing, storage and distribution routes. Bottlenecking and a decrease in the flow of goods out of the warehouse, along with potential restrictions on the workforce are among the immediate challenges to order fulfillment.
Building in some redundancy may seem counter-intuitive, but as part of a contingency plan, may prove useful to overcome short-term disruptions, especially for firms in the mission-critical, final mile environment. Those that have found themselves either with surplus inventory or running too lean, will need to review best practice procedures and integrate demand forecasting and analytics tools to better predict and prepare for future shocks.
A three step roadmap forward: stabilize-recover-rebalance
The current pandemic is the latest in a series of global risk events which have exposed vulnerabilities in the supply chain. The question is what is the way forward? It's a sobering fact every executive will need to re-evaluate their supply chain and rebalance it to manage supply chain risk while driving EBITDA, cash & growth. Total Value Optimization (TVO)™ quickly develops a roadmap to create supply chains as a competitive weapon and move an organization through the three key stages; stabilize-recover-rebalance, providing an accelerated pathway to overcoming the short-term challenges and building the foundations for a resilient, digitally enabled hyper-agile supply chain of the future.
---
About Maine Pointe
Maine Pointe, a member of the SGS Group, is a global supply chain and operations consulting firm trusted by many chief executives and private equity firms to drive compelling economic returns for their companies. We achieve this by delivering accelerated, sustainable improvements in EBITDA, cash and growth across their procurement, logistics, operations and data analytics. Our hands-on implementation experts work with executives and their teams to rapidly break through functional silos and transform the plan-buy-make-move-fulfill digital supply chain to deliver the greatest value to customers and stakeholders at the lowest cost to business. We call this Total Value Optimization (TVO)™.
Maine Pointe's engagements are results-driven and deliver between 4:1-8:1 ROI. We are so confident in our work and our processes that we provide a unique 100% guarantee of engagement fees based on annualized savings. www.mainepointe.com