Network Design & Footprint Optimization
A company's network extends across its planning, procurement, operations, and logistics supply chain. Network design organizes facilities to get the maximum productivity, efficiency, and quality. A company's footprint varies with the layout and design of each facility. Footprint optimization ensures that assets are fully utilized and that workers can perform efficiently and safely.
As the #1 supply chain and operations firm in North America, we analyze your current network design and footprint optimization strategies and their effect on the end-to-end supply chain. We help you meet both your productivity and profit goals.
"What if" planning
At the heart of network design and footprint optimization is "what if" planning, readying a company for the short-, medium-, and long-term. "What if" planning assesses the effect of volatility on:
Assets
Transportation modes and warehouses
Manufacturing and distribution capacity and capability
Cross-functional alignment
Supply chain costs and efficiency
Value creation.
Our expertise and unique approach encourages adaptability and resilience in network design and footprint optimization.
Assessment
Where are the bottlenecks and vulnerabilities in your network? Are your product and brand mixes too complex for your network and footprint design? Is equipment standing idle or so positioned that it adds unnecessary steps? Among other issues, an on-site assessment looks at:
Scalability and efficiency of space and technology
Ability to meet greater (or lesser) demand


Overuse, underuse, and redundancy of assets and labor


The alignment of KPIs and other metrics with goals


Quality of service


Downtime and shift handovers


Maintenance scheduling


Owner, responsible, consult, and inform (ORCI) roles.
Data analytics and simulation modeling
Trustworthy data analytics and a simulation model of your current supply chain network and footprint clearly expose current issues and also test changes before implementation in the real world. The data analytics and model identify:
Potential disruptions as the network expands or contracts


Ways to integrate automation


Best strategic options to meet company goals
The short-, medium-, and long-term effects of different footprint and network scenarios.
Resilience & Optionality
Our assessment and analyses uncover ways to increase the resilience of your current supply chain and gain the benefits of optionality, creating a strong foundation for any re-design. A more resilient supply chain with more options requires:
Collaboration between procurement, operations, and logistics


Defined KPIs that align with company goals


Uniform processes across divisions and geographies


Supplier optionality, negotiation, and management skills


Geographic and capacity optionality (build, acquire, or expand)


Clear roles and accountability.
Re-design
The advantages that may be gained by modifying the network design and optimizing the footprint include:
Increased productivity, safety, and efficiency





Less waste and fewer carbon emissions





More energy efficiency





Standardized processes





Optimized route and last mile delivery





Greenfield and brownfield evaluation and launch





Improved management.



Strategic network and footprint design
The decision to acquire, build, or modify a network or any space within it is complex. For example, to determine if a facility should be close to suppliers or customers or if it should be on-shore, off-shore, or in-shore, a company must weigh factors that vary from demand centers through tariff agreements to weather.
We focus on
Geopolitical, natural, and business risks
Ease of doing business
Proximity to suppliers and/or customers
Ally sourcing potential
Resource scarcity
Infrastructure and workforce issues.
Capacity Planning
Rough-cut capacity planning (RCCP) determines where existing capacity is or may become constrained and where there is excess. When existing capacity is under- or over-utilized, performance drops and often quality is compromised.
We focus on
Make vs. buy decisions
Planned capacity vs. current capacity
Reliability and redundancy
Overall equipment effectiveness (OEE)
Manufacturing process improvements
Asset utilization.
Cost and Time Analysis
Whenever a network or footprint is modified, disruptions occur—and disruptions mean expenses and lost time.
We focus on
Financial viability
Environmental impact
Current growth rate
Restrictions to growth
Impact on procurement, manufacturing, and logistics
Process improvements.
The Impact of Our Approach
Geographic

optionality benefits
Creating a more resilient supply chain
Improving workflow throughout the plan-make-buy-move supply chain
Facilitating growth.
Capacity

planning benefits
Streamlining processes
Eliminating waste motion, time, and materials
Ensuring equipment and people are in the right place at the right time.
Cost

and

time

analysis benefits
Encouraging stakeholder buy-in
Meeting profit goals
Reducing risk.
Network design & footprint optimization case studies
Company Description
Project Scope
Results




Industrial Distribution & Manufacturing Company


Network Design & Optimization; SIOP; De-risk Supply Chain





$12.5M savings
$30.5M case improvement
57% reduction in freight unload costs
23% higher EBITDA annualized




Global Manufacturing Company




Network Design & Optimization; SIOP; 3PL; Cost to Serve

$8.8 million annualized benefits to P&L
16% improvement in cost per unit
240% productivity improvement
821% improvement in dock shipping days


Provider of Cables & Cable Systems


Geographic Optionality; Supply Chain Visibility; Network Design & Optimization

Clarified decision to relocate distribution center
Brought $3M to $5M in incremental profit by increasing production throughput 14%
Closed staffing and planning gaps
Implemented more than 20 safety, productivity, onboarding, and training improvements
Improved visibility into the supply chain
5:1 ROI in year one


High-end Women's Fashion




Network Design; Supply Optimization; Analytics





Reduced delivery times by 50% (from 6.5 days to 3, with roadmap to deliver in 1-2 days)
42% savings on inbound freight
Roadmap to achieve a 4% margin increase, year to year
Improved e-commerce service
Delivered project ROI of 7 to




Provider of High-Tech Products




Operations Excellence; Network Design & Footprint Optimization; Advanced Analytics & Simulation





Increased capacity in one plant to enable 27% growth in the current financial year and potential for a further 20% in the next financial year, representing tens of millions of pounds revenue generation
Achieved 16%-27% throughput improvement
3:1 engagement ROI in year one leading to a 5:1 ROI in year two
Supply Chain Trends Report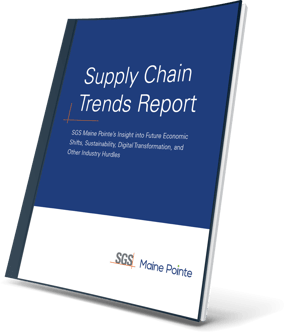 The resilient, agile, digitally enabled supply chain of the future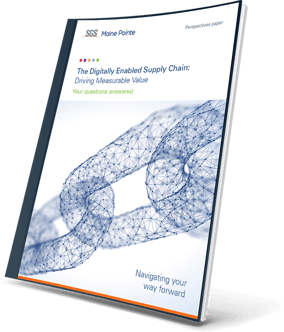 Our Blog: Trends and best practices for the E2E supply chain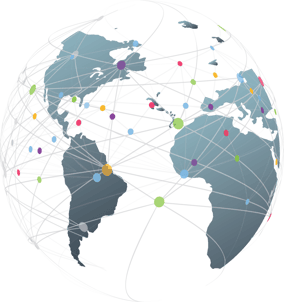 Ready to speak with a consultant?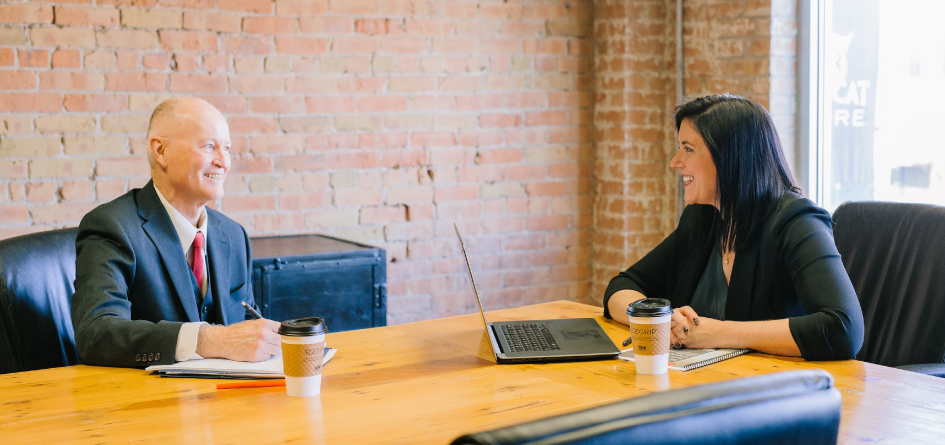 Talk to us
From rapid sprints for short-term gains to transformation for competitive advantage we are here to get you there.