Michael Notarangeli
Executive Vice President Engagement Partner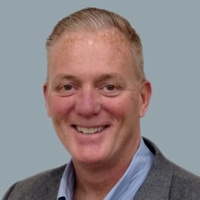 Mike Notarangeli brings 30 years of supply chain and logistics experience and innovation to Maine Pointe. He is a multidisciplinarian whose work spans the tactical aspects of supply chain and logistics as well as strategic aspects such as process re-engineering, information technology design/implementation, global trade, international expansion and operations management.
Not willing to accept the status quo, Mike has delivered innovative solutions to companies and clients of all sizes in terms of cost savings, solutions design, and operations excellence, by synthesizing unique requirements and industry best practices to create enterprise value.
Mike has done expeditionary work in designing and implementing global supply chains. This includes forward and reverse logistics networks, building multilocal support organizations and leading complex transformation initiatives and the associated change management that links people to mission and results.
Prior to joining Maine Pointe, Mike drove competitive advantage in the telecom industry with AT&T, Lucent Technologies and Avaya, Owens Corning, GS1 US, Choice Logistics and as an independent consultant.
Bachelor of Science (Summa Cum Laude), Management and Marketing, DeSales University, Center Valley, PA

International Business, Post Graduate, Fairleigh Dickinson University, Madison, NJ