Specialty Chemicals: Capitalizing on a Surge of M&A/Carve-Out Activity
2021 will be the year of M&As and carve-outs
The American Chemistry Council's (ACC) Year-End 2020 Chemical Industry Situation and Outlook predicts the industry will experience 3.9% growth in the year ahead as end-markets such as automotive begin to recover. To drive that growth, chemicals CEOs will need to reassess their strategic priorities and look at their balance sheet before deciding whether the way forward is to shed non-core assets, acquire businesses that are a good strategic fit, or both. Either way, we can expect to see a steady increase in chemicals M&A and carve-outs. While global chemicals M&A activity may have taken less of a hit than other industries in 2020, the value and number of deals still slowed down compared with the previous year with 43 transactions completed by the end of Q32020 (annualized 57), compared with 81 deals in 2019 (Young & Partners). However, Independent Commodity Intelligence Services (ICIS) are predicting a steady increase in M&A and carve-out interest across the sector as stocks bounce back, trade frictions decrease under the Biden administration and businesses enter recovery and rebalancing mode.

With PE liquidity at around $1.5 trillion (Preqin data) and chemicals investments high on investors' shopping lists, the challenge is to successfully fight off PE and other strategic buyers to acquire assets at the lowest multiple while leaving enough value creation opportunities on the table. To stay ahead of the game, potential buyers are increasingly making use of data analytics and operational due diligence to identify and screen fast growth businesses, determine with confidence where the opportunities for value creation lie, and quickly uncover any underlying commercial risk. One positive outcome of COVID-19 restrictions is that buyers are increasingly adopting digital technologies such as virtual data rooms to accelerate the process and uncover supply chain and operations-oriented value creation opportunities both pre- and post-acquisition.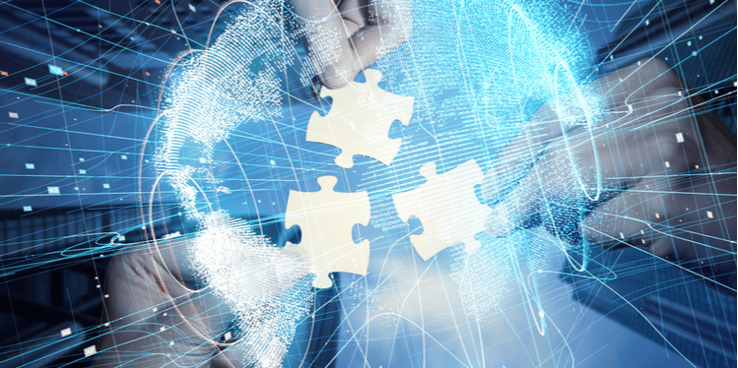 How well prepared are you?
Industry leaders should ask themselves five key questions to help assess how well prepared they are to pursue a successful, value-creating acquisition and integration strategy:
Do you have a clearly articulated acquisition and/or divestiture strategy for 2021 and beyond?
Does your organization have the expertise to conduct accelerated virtual data-room due diligence?
Are you confident you can develop an initial business case and high-level implementation road map?
Can you quickly confirm initial findings and conduct an in-depth analysis post-acquisition?
Are you certain you can rapidly implement your plan for the first 100 days, realize bottom-line results, accelerate time-to-value creation and support growth?
Preparation leads to measurable results (real-world examples)
Our SMEs have worked with senior executives in the chemicals sector across the deal lifecycle, helping them gain the data-driven, in-depth insights to confidently answer each of these questions in the affirmative. In our experience, uncovering the opportunities in the end-to-end supply chain, and developing an implementation road map for the first 90-180 days and beyond enables strategic buyers to quantify EBITDA improvements, working capital risks and opportunities. Here are just three examples of what can be achieved:
A carve-out from a major specialty chemicals company whose owners needed to quickly and seamlessly develop and implement 100-day plan used cloud-based and remote technologies to set up an end-to-end supply chain in under six months, cutting costs by 6% (despite the reduced buying power of the smaller organization) and freeing up $3M in cash.

Another Maine Pointe client, a global chemicals company in a post-merger environment, needed to rapidly capture value to meet its synergy target commitment to investors. With our support, the company infused cross-functional best practices which generated $112M in savings across procurement, operations and logistics.

Finally, when a specialty chemicals and materials company needed to accelerate savings in preparation for sale, optimizing procurement and operations helped them improve EBITDA by 26% and delivered a cash neutral project within 17 weeks.
Are you ready for an environment of increased M&A and divestiture activity?
As the examples show, with the right technologies, planning, data-driven insights and expertise you can overcome the near-term challenges and beat off competition to drive accelerated value and growth. In addition, these types of improvements provide a solid foundation for building a resilient, agile and digitally enabled supply chain, which will be critical when the next big global or local risk event comes.

Do you have a clearly articulated, value-oriented acquisition or divestiture strategy? If not, there is little time for delay. With the increase in PE liquidity and the attractive chemical industry economics in 2021, you risk falling behind your industry peers, or even worse, being the object of their well-executed M&A and divestiture strategy.
About Us
Maine Pointe, a member of the SGS Group, is a global supply chain and operations consulting firm trusted by many chief executives and private equity firms to drive compelling economic returns for their companies. We achieve this by delivering accelerated, sustainable improvements in EBITDA, cash and growth across their procurement, logistics, operations and data analytics. Our hands-on implementation experts work with executives and their teams to rapidly break through functional silos and transform the plan-buy-make-move-fulfill digital supply chain to deliver the greatest value to customers and stakeholders at the lowest cost and risk to business. We call this Total Value Optimization (TVO)™.
Maine Pointe's engagements are results-driven and deliver between 4:1-8:1 ROI. We are so confident in our work and our processes that we provide a unique 100% guarantee of engagement fees based on annualized savings. www.mainepointe.com