Expert SIOP Consulting for Balanced Supply and Demand
The sales, inventory, and operations planning (SIOP) process is the closest to a crystal ball that companies can use to balance supply and demand, control cash flow, make informed decisions, and move with confidence into the future.
SIOP is a formalized, collaborative, and cross-functional process that allows you to meet customer demands while building flexibility and responsiveness into your plan-make-buy-move supply chain.
As the #1 supply chain and operations firm in North America, we understand that planning, procurement, operations, and logistics interact constantly. We help you create data-based, company-wide strategies for optimizing supply, demand, and production despite the vagaries of the market and economy.
What is the goal of SIOP?
The SIOP process links people, processes, and information to set the course of action across finance, budgeting, sales, marketing, sourcing, labor, production planning, inventory control, plant operations, and distribution center logistics. It is a monthly, data-driven, fact-based planning process that adjusts to meet current market conditions and expectations.
The SIOP process synchronizes accountability, timelines, and decisions to:
Balance supply and demand
Optimize materials and working capital across the supply chain
Meet customer requirements at the lowest possible cost.
Collaboration across the end-to-end supply chain is only one step in creating a resilient SIOP process. We deploy advanced analytics, simulation models, and leadership and organizational improvement (LOI) to bring supply and demand into alignment. Our playbooks enable your team to consolidate its progress in SIOP and embark on continuous improvement.
Step #1: Implement ORCI
Define owner, responsible consult, and inform roles.
Establish a single source of truth: agreed set of standard terms, definitions, calculations, and metrics.
Step #2: Sales Demand Planning
Brainstorm scenarios and strategies to balance supply and demand.
Update forecasts and hand off to inventory planning.
Step #3: Inventory Planning
Set optimum inventory levels bases on demand forecasts, lead times, and desired service levels.
Implement inventory management techniques, such as safety stock.
Hand off to operations planning.
Step #4: Operations Planning
Assess production capacity and capability to meet forecasted demand.

Determine if additional resources, equipment, or people are needed.

Update work orders and production plans.

Hand off to purchasing planning.
Step #5: Purchasing Planning
Update purchase plans.

Prepare suppliers to meet demand fluctuations and meet sustainability objectives.

Ensure supplier optionality.
Step #6: Advanced Planning and SIOP Meeting
Gather key leaders in sales, inventory, operations, and purchasing.

Analyze the impact of changes in demand, supply constraints, or other factors.

Develop total supply and cash plan, including inventory targets, production schedules, and contingency planning.

Review the SIOP process to identify areas for improvement, including performance metrics.
How do we ensure a SIOP process that sticks?
We assess your current sales, inventory, and operations planning processes to:
Gain support from senior leadership.
Create a cross-functional SIOP team.
Map the Existing Process
We map your existing sales, inventory, and operations planning processes to identify gaps, bottlenecks, inconsistencies, inefficiencies, and hidden opportunities.
We focus on
Productivity Benchmarks and KPIs
Total Value Optimization (TVO)™ Strategies
Consistent Pursuit, Capture, and Execution.
Establish Trustworthy Data
Any improvement in the SIOP process must begin with trustworthy data to facilitate data-based decision making. We work with your team to define requirements, methods for verifying progress, compliance with specifications, the reporting format, and variances.
We focus on
Historical Sales Data, Demand Forecasts, Inventory Levels, Production Capabilities, and Lead Times
Statistical Methods, Market Trends, and Customer Insights
Feedback Loops.
Organize SIOP Meetings
All functions with a stake in the outcome are involved in decision making.
We focus on
Formulating the Demand Plan
Determining Production Capacity and Materials
Creating a Sourcing and Purchase Plan
Factoring in Financial Costs and Revenue Projections.
Scenario Analysis and Decision Making
With consensus on a plan that balances supply and demand with the capabilities and capacity of sales, inventory, and operations, it's time to test the plan against various scenarios.
We focus on
Creating Scenario Models Based on Advanced Analytics
Supporting Team Decision Making
Optimizing and Monitoring Results
Furthering Continuous Feedback and Improvement
Providing Playbook for Future Analysis and Decision Making.
The Impact of Our Approach
15%
Improvement in forecasting accuracy
0.5%-3%
Improvement in inventory availability
3%-5%
Improvement in direct material costs
How
sales

benefits from SIOP
Avoid low inventory and stockouts.
Shorten lead times with adequate inventory.
Understand constraints of inventory and operations.
How
inventory

benefits from SIOP
Minimize inventory costs with optimal order quantity.
Able to meet demand.
More manageable SKU.
How
operations

benefits from SIOP
Maintain high productivity as raw materials are available when needed.
Keep assets functioning as parts are available when needed.
Optimize space.
Improve scheduling.
Increase conformance to requirements with agreement on.
How
planning

benefits from SIOP
Improve demand planning.

Gain visibility into the supply chain.

Plan for contingencies and alternative strategies.

Improve alignment and communication between procurement, operations, and logistics.

Acquire timely, accurate, inclusive data for decision making.
Company Description
Project Scope
Results




Industrial Distribution & Manufacturing Company


Realigned Footprint & Network; Supply Optimization: SIOP





$12.5M savings.
$30.5M case improvement.
57% reduction in freight unload costs.
23% higher EBITDA annualized.




Global Manufacturing Company




Operations Excellence; Network Design & Optimization; Cost to Serve

$8.8 million annualized benefits to P&L.
16% improvement in cost per unit.
240% productivity improvement.
821% improvement in dock shipping days.


Developer of Performance Polymers


Procurement & Logistics; SIOP

6% reduction in supply chain costs.
50% value creation.
Supplier optionality.


Engineered Solutions for Transportation & Logistics Industry




SIOP





$2B to $4B projected growth.
End to production turbulence.
Tools to manage the business through a single source of data.




Global Provider of Semiconductor Fabrication Services




Advanced Analytics & Simulation; Supply Optimization; SIOP





Developed capacity baseline.
Developed and ran "what if" scenarios to determine key service levels, total cost to serve, & strategic options.
Provided playbook for determining future capacity/demand.


Supply Chain Trends Report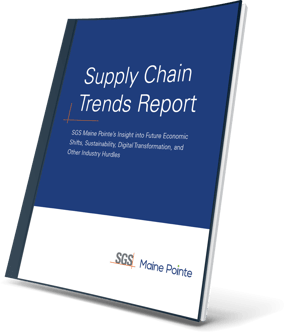 Sales & Operations Planning & Optimization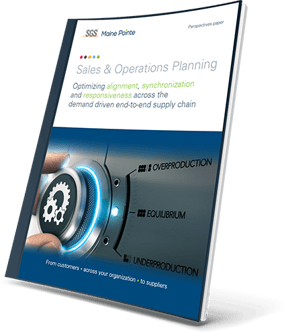 Our Blog: Trends and best practices for the E2E supply chain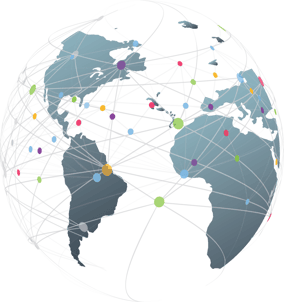 Ready to speak with a consultant?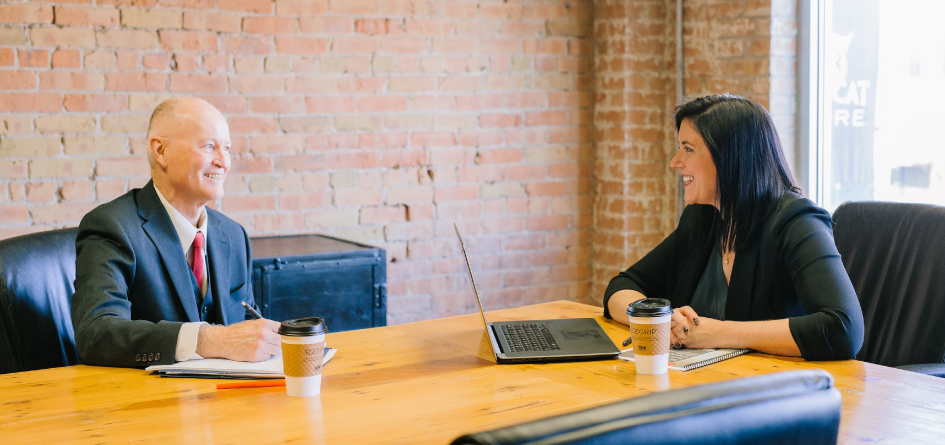 Talk to us
From rapid sprints for short-term gains to transformation for competitive advantage we are here to get you there.